Totton is just across the water from Southampton on the eastern edge of the New Forest at the head of Southampton Water, the river that leads into The Solent. It's a great place for a quiet waterfront day out with the kids.
I discovered Totton when looking for somewhere to take my three year old God Daughter crabbing. We wanted a fun, cheap outdoor activity that could keep her amused, and allow me and her mum to top up our tan and eat some nice food - Totton gave us the day out we were after.
We based ourselves at The Anchor Inn, which is incredibly dog and child friendly and has great views over the River Test, heading out to sea. They have a lovely menu suitable for even the fussiest of little eaters. I enjoyed the whitebait starter and the fish pie. It's always nice to enjoy some fresh local fish on a day out like this, I think. There is a Beach Hut too which serves the perfect seaside ice creams, and most importantly, crabbing lines and bait in the summer months. Now, before we start...
Top tips for happy crabbing
- Check tide times! Safety first.
- Use the right bait: crabs love raw liver, fish tails, or sand eels and any slightly off meat product. Apparently cat food works too.
- Get a good drop – make sure the bait hits the sea bed (avoid pesky seaweed!).
- Be patient and bring up your line very slowly becayse as soon as the crab comes out of the water it will try and escape!
- Use a net to catch the little critters should they attempt to jump ship before you get them all the way up.
- Have a bucket ready with seawater and seaweed in it so that the crabs are comfortable for your viewing pleasure.
- Don't put too many crabs in one bucket – they don't like it and creature comfort is paramount.
- Change the water once an hour so that it doesn't get too hot.
- Let the crabs go gently once you have had your fun and investigated them with your little one - don't splash them back from a height.
- Watch over your little ones at all times to make sure they don't get nipped by Mr or Mrs crab!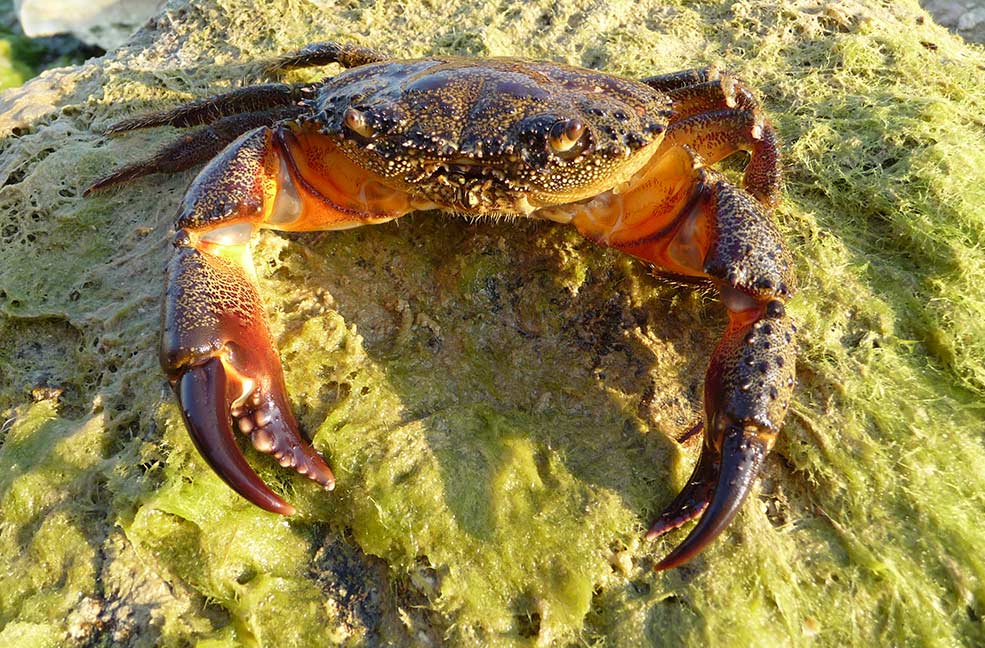 Post-crabbing
From the beer garden you have great views of the Eling Quay and Eling Tide Mill, which are also great places to visit on a family day out in Totton. The Eling Experience has been closed for refurbishment, with plans to re-open in Spring 2018. It has a pirate play area, and is a heritage centre – the perfect starting point for a nature walk with the family.
I liked Totton because it is quieter than some of the other waterfront spots along the south Hampshire coastline. It was a lovely relaxing day out, which is just what you want on a summer vacation. The locals were really helpful and nice, and there were still other families crabbing and playing which meant the little one had the opportunity to play with other children and make some nice little friendships.
So for a relaxing and education day out, head to Totton this summer.