Animals of any kind are always a big hit with my kids (as the menagerie at home is testamount to!) so the New Forest Wildlife Park was the most important thing to do on our family itinerary when we stayed at Yachtsmans Cottage in Lymington. Besides, the February weather forecast was less than promising, so it made sense to skip the beaches in favour of exploring inland.
Being out-of-season the park didn't seem too busy but in any case, there was plenty of free parking ready for the summer season. At £32.75 for a family ticket it was reasonably priced, as long as there was going to be enough to keep us entertained for a couple of hours. Wildlife parks can be pretty hit-or-miss, depending on the set up and whether or not the animals are 'in the mood'. We paid our pennies and were presented with a sign at the entrance showing us what talks were available and when; coincidentally we timed our arrival with deer feeding time so we headed straight down to the enclosure for some introductory education. A couple had paid extra for the 'keeper experience' and so were invited into the pens to help with the feeding. There are also children's experiences available, which would have been great fun if my daughter wasn't quite so timid around large animals. She was happy to stay on the other side of the fence and watch in safety as others interacted though.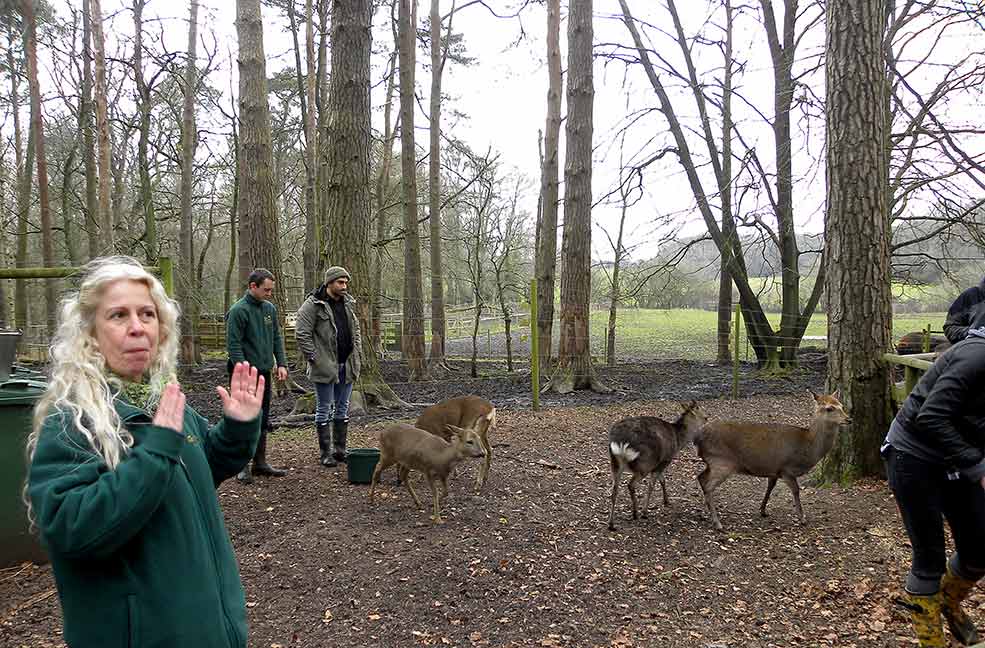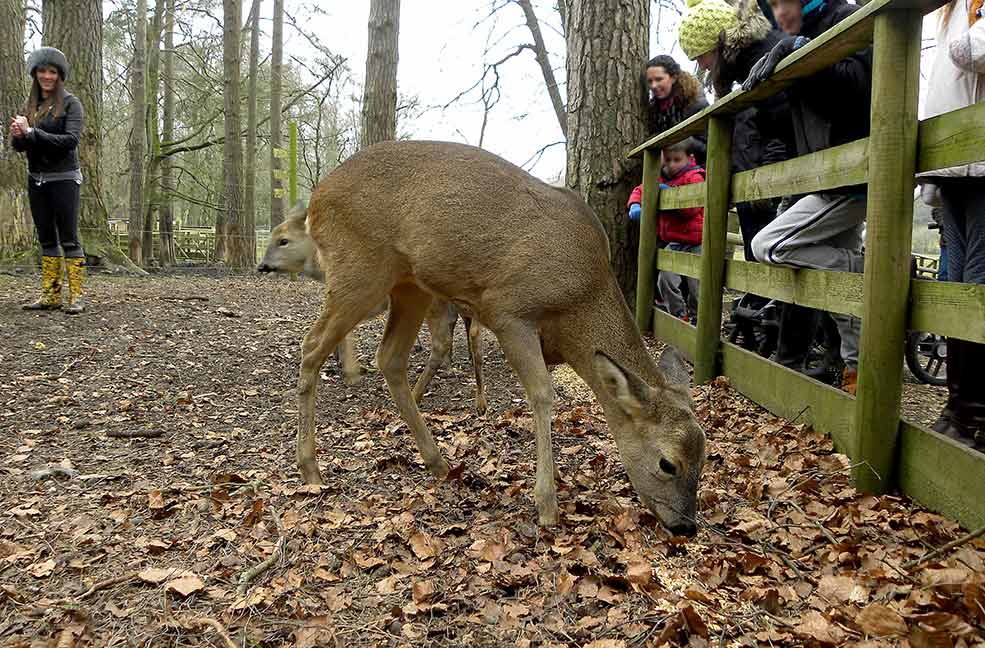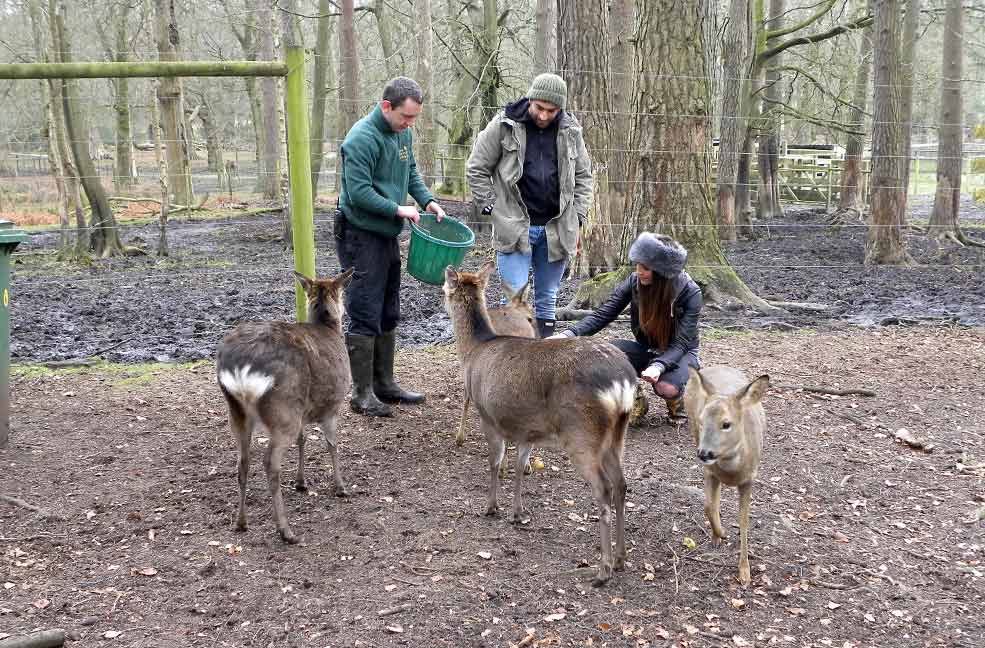 Following on from the deer, there was a bison talk and although we weren't able to get quite as close to the larger beasts, the keeper was friendly and knowledgeable. Bison are a pretty unusual creature to encounter in this country and so it was rather a treat to see them in real life - they are as big and shaggy as something you'd see in 'Where The Wild Things Are' and it helped the little ones engage by comparing their favourite story book.
The weather was pretty cold so we didn't hang around too long - sitting through too many talks would've numbed little fingers and toes so we decided to do something a little more active to warm ourselves up. Thankfully, the play equipment provided is fantastic and with the kids running round like loons they were soon warmed up. In fact, it seemed such fun, us grown ups couldn't resist joining in either. We honestly could have stayed here for hours but had to tear the kids away to make the most of our money and meandered back through the park to see the rest of the animals.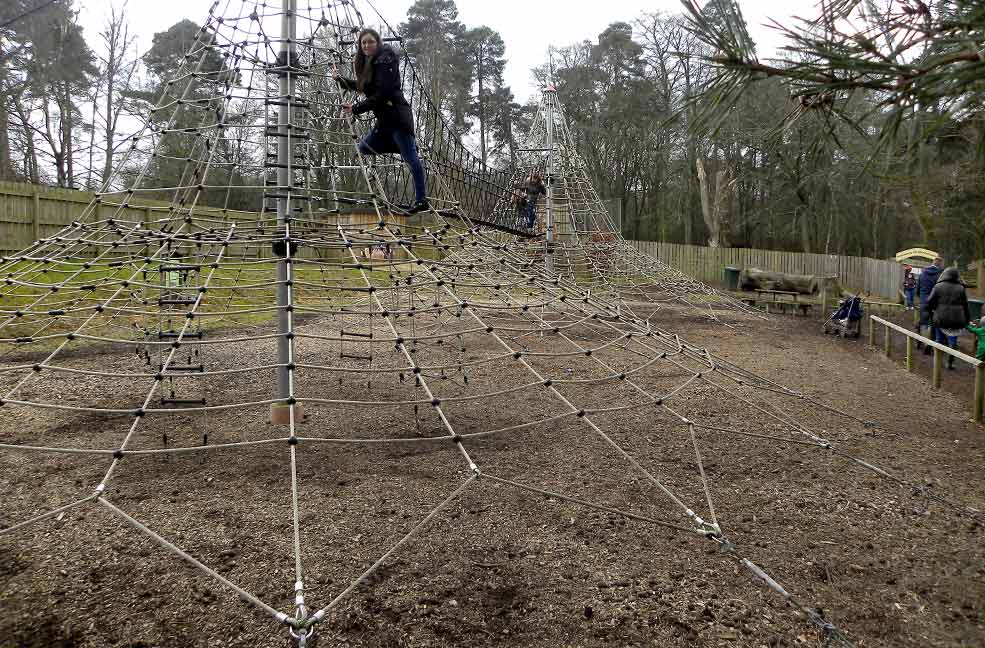 The wolves and chatty giant otters were a big hit, the stories of their conservation making for heart-warming reading and the friendly deer that were free to roam around the park added a magical touch. Had the weather been warmer it would have been lovely to sit out with a picnic and enjoy the whole day there but as it was, I think we easily managed to get our money's worth.
---