A day in the life of one of our Property Managers visiting cottages in Dorset.
Every lorry on the planet was on the A35 in Dorset today, orange TNT, red and white Whites Removals, blue and white Tesco 'You shop we Drop'. Road rage was definitely lurking in a controlled fashion, carefully timed appointments and time management in total disarray.
There is a Roman road though, quite literally a detour in time, that cuts straight as an arrow across the hillside above Winterborne Abbas , breaking away from a sharp downhill left hand bend – like an escape road. This route is a history lesson, a geography lesson, a lesson in factoring in time to learn about hidden Dorset - part and parcel of the job.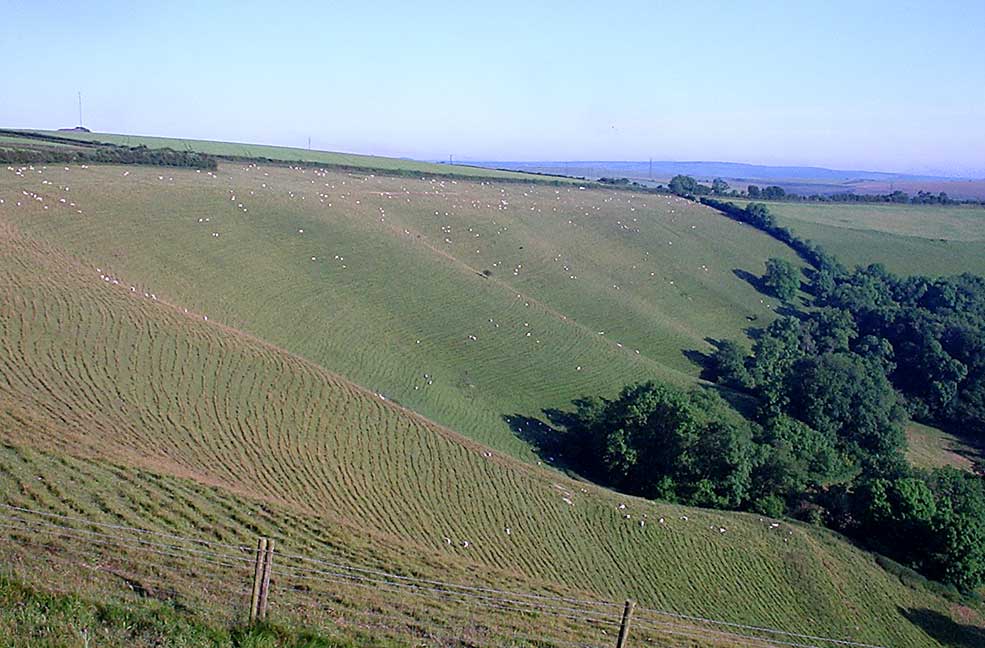 The road balances on a ridge where hamlets with wonderful names like varieties of apples - Kingston Russell and Compton Valence – sit in a great curve of valley to the right. Eventually a tiny crossroads offers the dilemma of a lane with grass in the middle, instantly worrying but suddenly an adventure and definitely signposted the way I need to go. There is only one ancient farmstead in sight far below as this incredible road proves to be one of the actual rings of a vast iron age fort – Eggardon Hill. It seems unbelievable to be allowed to drive here and I very nearly turned round in disbelief ( except that the drop to one side made me decide not to! ).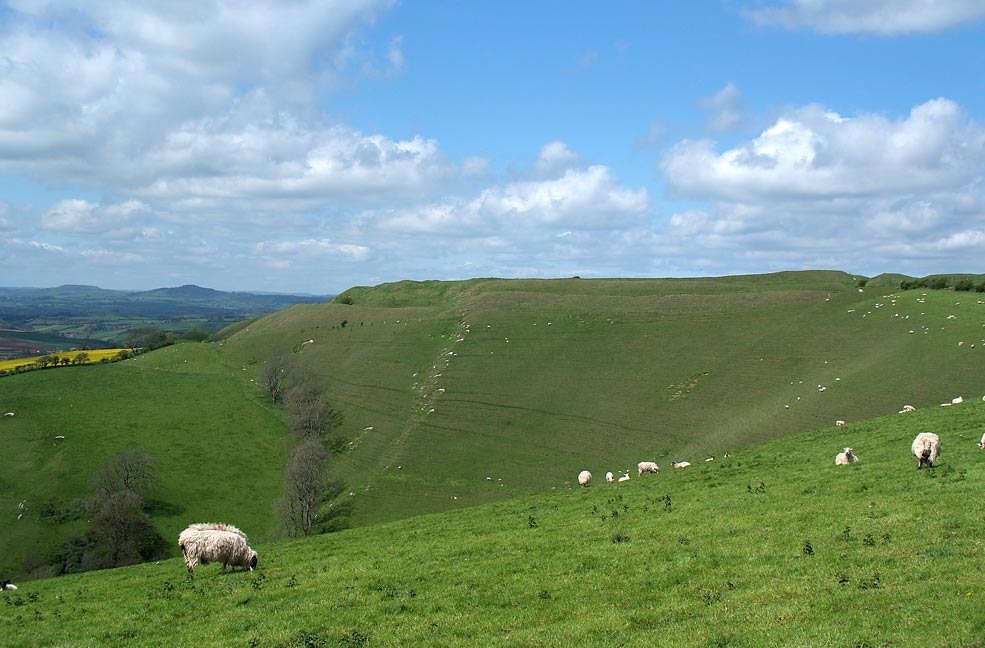 This route is never more than five minutes from those lorries but 1000's of years away, clinging to that ancient hillside and then plunging down in a precarious fashion into a network of tiny roads that feel like dark catacombs with high rocky sides. After rather a lot of mud and worry about the company car ( unscathed I promise ) I emerge in Up Loders on the back road to Bridport. Extraordinarily in time for my meeting !
Events on Eggardon Hill:
Eggardon Kite Festival - held in September whatever the weather
Landance - made a film of their artistic dance performance on Eggardon Hill in 2012