A willow adventure awaits: some of my favourite days out are the ones that sound the strangest - W&W certainly ticks that weird box! The Willows and Wetlands Visitor Centre however, is a fantastic day out. Couples and families alike can take part in willow-weaving workshops, courses, wander the exhibitions or simply watch the masters at work.
The heritage centre is situated in Coates English Willow, just outside of Taunton, Somerset. When I think of holidays in Somerset, I used to automatically think of cider and cheese (two of my favourite things), but now I also think of willow. The Coate family have been working in the beautiful rural village of Stoke St Gregory since 1819, where they have grown, harvested, and processed willow to be weaved into baskets ever since. Watching the process really was quite miraculous for me, as I have previously worked with willow to make simple archways and marked paths as part of a sustainability project at Glastonbury festival, but watching these professionals was (not to sound too cheesy) like watching an artist at work.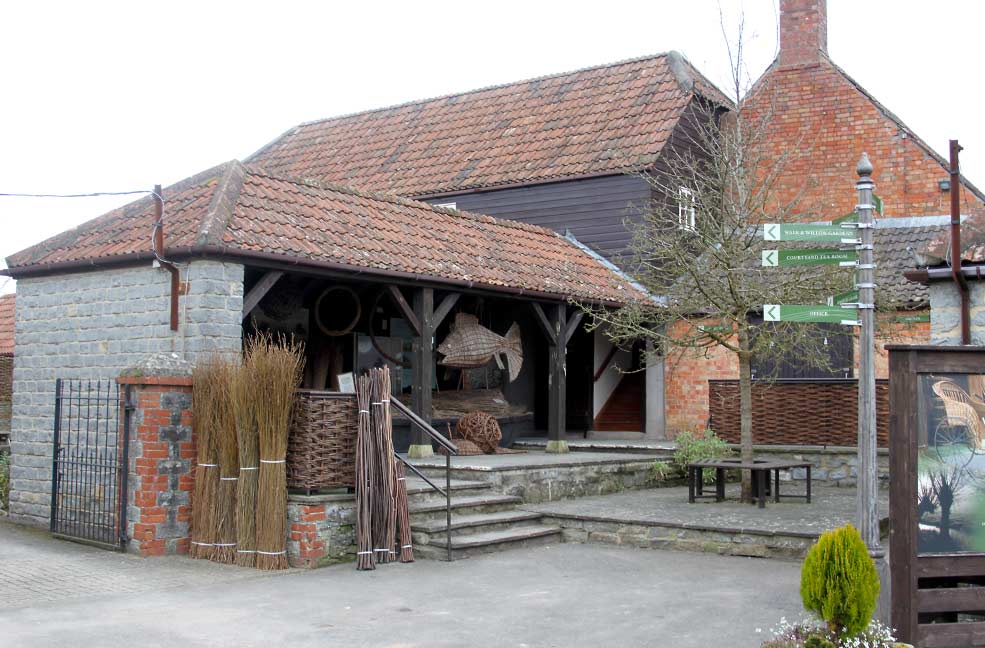 Before visiting, I didn't know that willow was such a fantastic local resource which has been grown on and around the Somerset Levels for some centuries. In fact, withy work (the name for people working with willow) was one of the largest industries in the area in a time gone by. Now however, it is a much rarer sight, which to me made it all that more special. It was like a window to the past. The guided tour allows you to see the process from start to finish, and also to investigate the four natural colours which willow can take on. The knowledgeable tour guides show you the process as it was then, and how it is now, and the comparison between the two is extremely interesting for those who enjoy a little history. Talking of history, the centre also has a museum which is packed full of baskets and other willow products such as sparrow traps, bee hives, and weighing scales from across the ages.
My favourite thing about willow is that it is a sustainable and environmentally friendly crop. This is because it is extremely fast growing and from a small offcut placed in a jar of water, you can soon be graced with a new sprig to create something with. Growing willow also provides excellent shelter for local insects and wildlife. This is where the wetland part comes in, as all of the willow here is grown on sites of special scientific interest, and the woods and withy beds make for a beautiful walk in the Somerset moors. Willow is a much more responsible material than some of the modern counterparts such as plastic, and much prettier too when making baskets.
Of course, there is a gift shop too, where you can purchase some fantastic willow art, furniture and baskets to take home with you. They also sell tools, so that if the visit has inspired you to take up the art form you can get everything you need to get you started. The centre is free to enter which is also a big lure, unless of course you choose a guided tour which costs £4.50 for adults and £3 for children over 5. If you wish to book a workshop or a course, contact the centre for information on times and prices. You can visit between 9.30am and 5pm Monday to Saturday. (Correct for 2017)