At the heart of Somerset, the Cathedral city of Wells offers a charming day out for everyone. With amazing views in the distance and a huge slice of history on the doorstep, you'll want to explore as soon as you arrive.
A day out in Wells
The beautiful medieval city of Wells offers a unique and charming day out for everyone looking to enjoy breathtaking landscapes and stunning architecture. Wells is in fact England's smallest city nestled on the edge of the Mendip Hills and dates back to the Roman times.
A day out in Wells gives you the chance to escape to an enchanting location and discover a world of history and heritage from this important spot in the region. There are a variety of interesting spots in and around Wells giving you the chance to experience Somerset's important history and beautiful rural landscapes.
Take a look at some of the best things to see and do if you're looking for a fabulous holiday in Wells.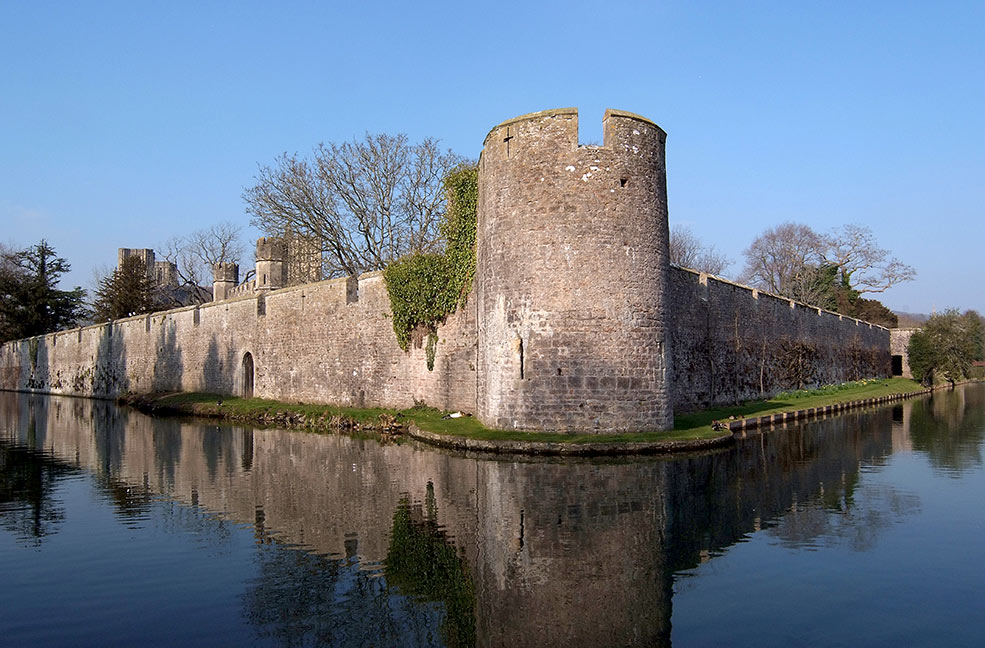 Discovering the history of Wells
Described as 'the most poetic of the English Cathedrals', the stunning landmark of Wells Cathedral is at the heart of the city. Here you can wander the beautiful grounds and admire impressive structures such as the West Front and Chapter House. There is a range of activities and events that happen throughout the year, ideal for all ages. A great way to explore this magnificent place is to book a tour and learn everything about this charming location.
Another of Wells' spectacular attractions is The Bishops Palace. This striking medieval palace has been home to the Bishops of Bath and Wells for over 800 years and continues to play a pivotal part in the community. This location offers you the chance to wander acres of gardens including its Garden of Reflection and the Community Garden. Its unique moat and impressive gatehouse are also spectacular sights to see on your visit.
If you love visiting historical gardens, we love these gardens in Somerset.
Exploring the city
At the centre of the city you'll find the quaint market area that is home to the weekly market on Wednesdays and Saturdays. Here you'll find everything from local produce to arts and crafts and it's perfect for picking up memorable trinkets of your day. The main retail area of Wells offers a delightful array of well-known retailers and independent boutiques. The city however still keeps its beautiful charm with traditional architecture, a central fountain and backdrop of the cathedral providing a unique and interesting retail experience.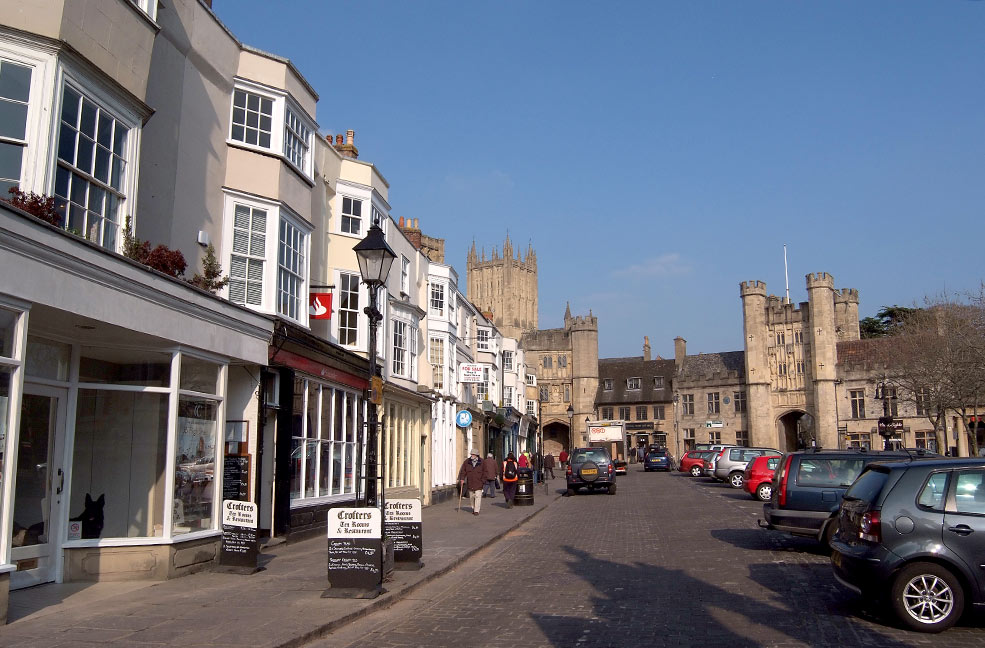 Eating out
After a day discovering the delights of this beautiful location, opting for a scrumptious meal out is a perfect way to end the day. Wells has a plentiful selection of places to dine out and you'll be spoilt for choice on traditional or fine dining options.
If you're looking for somewhere to enjoy a spectacular view with dinner, head to Ensemble for fine foods sourced mainly from local artisan producers and regional suppliers. Wells has everything from charming cafes to lively bistros so you're sure to find something to suit all tastes.
Browse our Somerset holiday cottages and start planning your break.