Things to do in Totnes
In South Devon people usually describe anything which is a bit quirky and whacky as 'a bit Totnes', and for a long time, the town sign said 'Welcome to Totnes - Twinned with Narnia'. Totnes is an interesting, independent, beautiful, historical town. It's a fabulous place to explore with many distracting turns up exciting alleyways. It has many odd and unusual shops; there are a lot of crystal shops, independent bookshops, pop-up art galleries and fantastic deli's. Totnes is a place for wandering. But there is also so much more, so here is my guide to things to do in Totnes.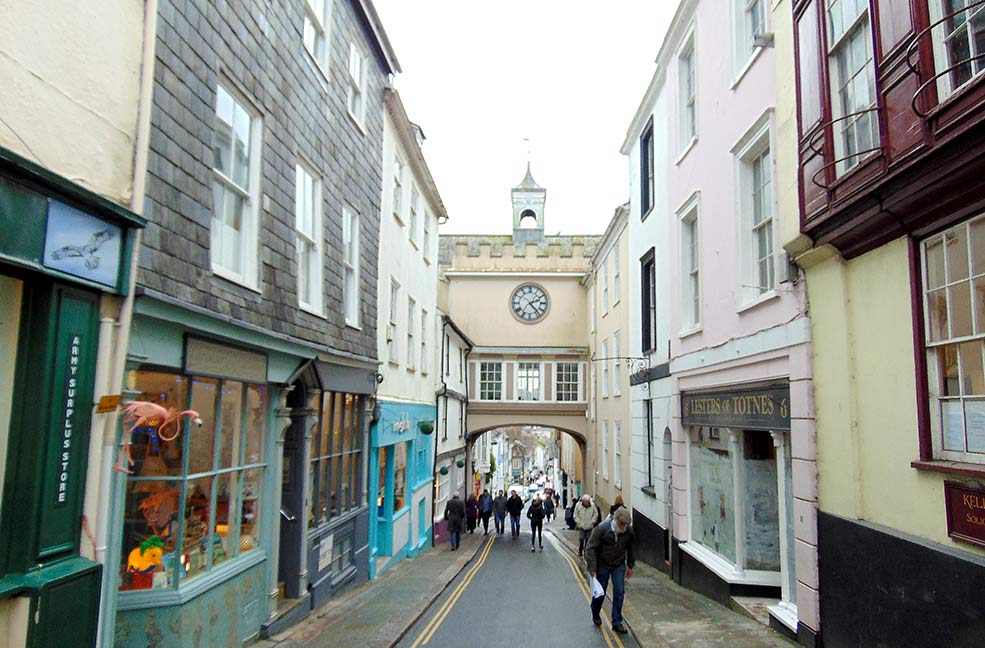 Totnes town
Totnes is a fiercely independent town in which it's possible to trade with the Totnes Pound, a local currency exactly equivalent to Pounds Sterling which helps local businesses keep track of local money. There is a great little town centre market on Fridays and Saturdays, which is perfect for shabby chic furniture and retro fashion, as well as street food and art supplies. On the third Sunday of the month there is also an excellent Farmer's Market, with great cheeses, veggies and artisan bread. In Totnes, it's not just on market days when things are usually ethical and organic. All year around the independent shops and cafes sell organic, locally-sourced and fair-trade products.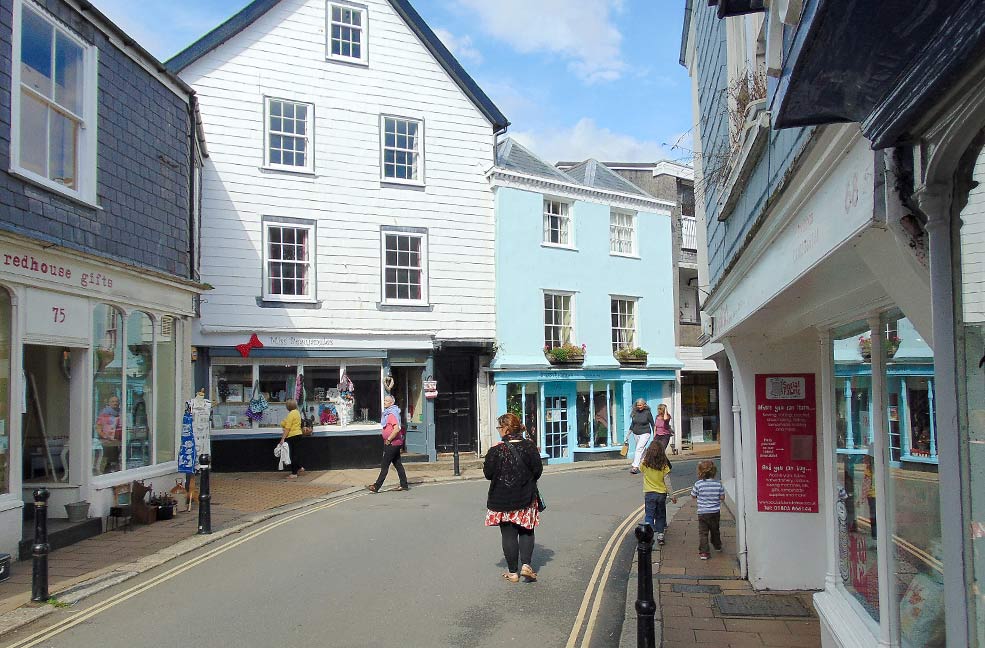 History
Totnes has been an important market town since the 12th Century but its history stretches back even further than that.
Totnes boasts a Norman motte and bailey castle of the kind that children throughout the land are forever constructing for school projects. The first castle was built on the site in AD 907 while the keep and the curtain wall of the current castle were built in the 14th Century. The castle is maintained by English Heritage.
The lovely old church of St Mary's takes centre stage in the town and the door is usually open. It has the deep red rich colour of Devon sandstone.
Less obvious is a granite boulder in the High Street called The Brutus Stone. According to legend, Brutus of Troy, the founder of Britain, set foot here from his ship and declared 'Here I stand and here I rest. And this town shall be called Totnes.'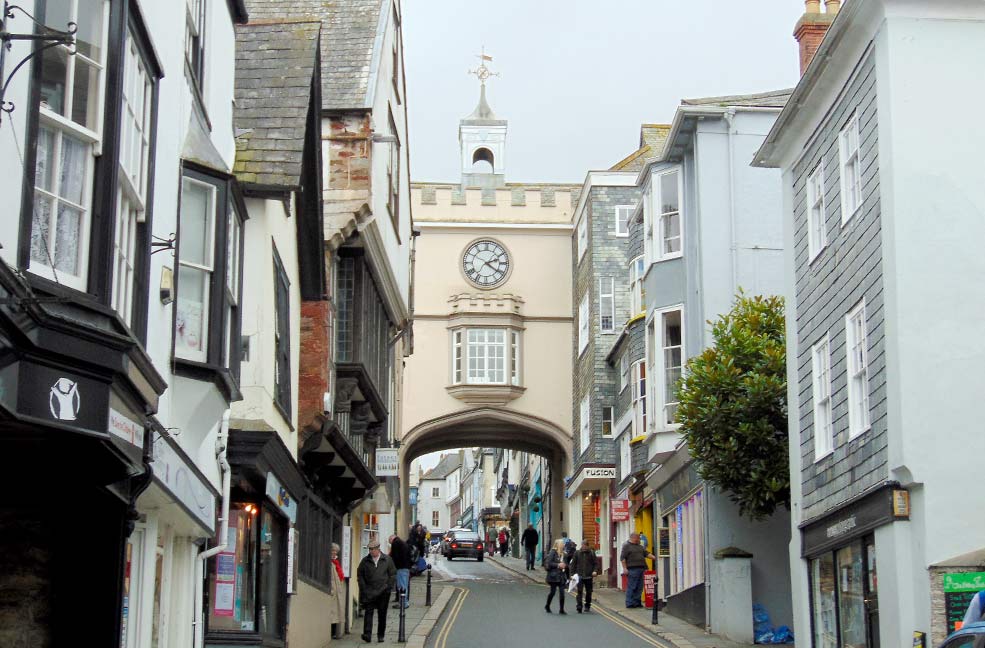 Activities
Halfway up the High Street, and housed in an Elizabethan merchant's house, is the Totnes Museum. The museum is larger than it looks from the outside and contains many examples of local history and culture.
As well as the town museum, there is also the Timehouse Museum which hosts a wide-ranging collection of film, art and music memorabilia. It's quirky and interesting and well worth the small entrance fee.
The South Devon Railway runs along the valley of the River Dart between Totnes and Buckfastleigh, with beautiful views throughout.
For three great attractions in one place you can visit the Totnes Rare Breeds Farm, Dartmoor Otters and Buckfast Butterflies all on the same site at Buckfastleigh, near to Totnes but my children's favourite day out is Pennywell Farm. Famous for its miniature piggies, the farm offers piggy handling, lamb feeding, goat milking and egg collecting. There are also some rides to be enjoyed but the event not to be missed is the piggy racing, when the tiny pigs excitedly leap small hurdles.
There are a lot of great walks in Totnes. The town is built along the River Dart and there are great walks on both sides of the river. One side takes you along the meadowland and woodland of an area called Longmarsh while the other takes you on a two mile walk to the lovely village of Ashprington.
Whilst in Ashprinton a must-see is the fantastic Sharpham Vineyard, with lovely cheeses and excellent English wines. Tours can be booked and you can learn all about this vineyard and sample the cheese and wine.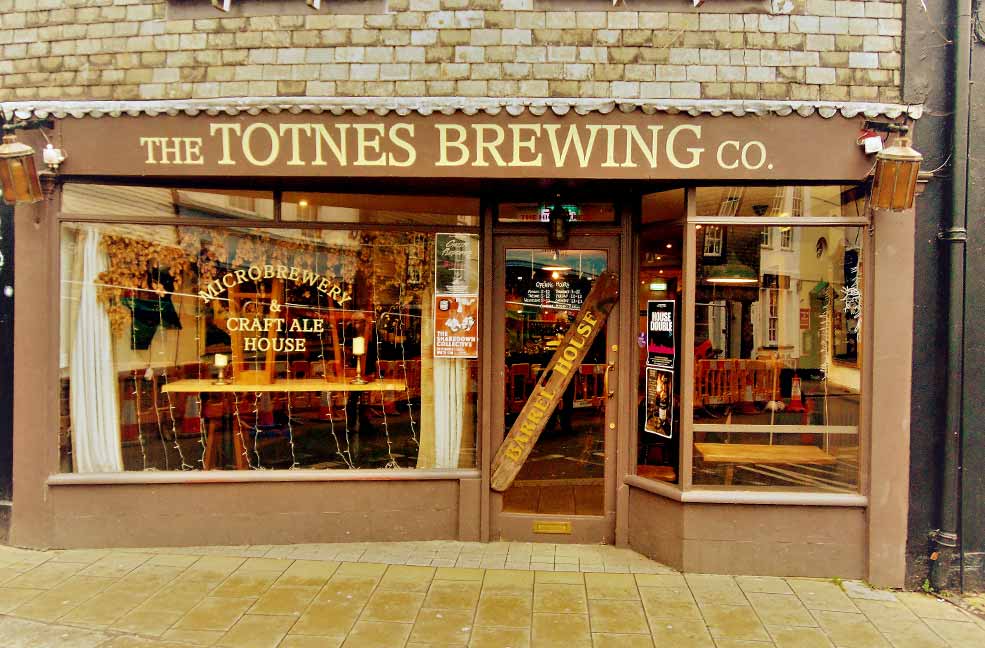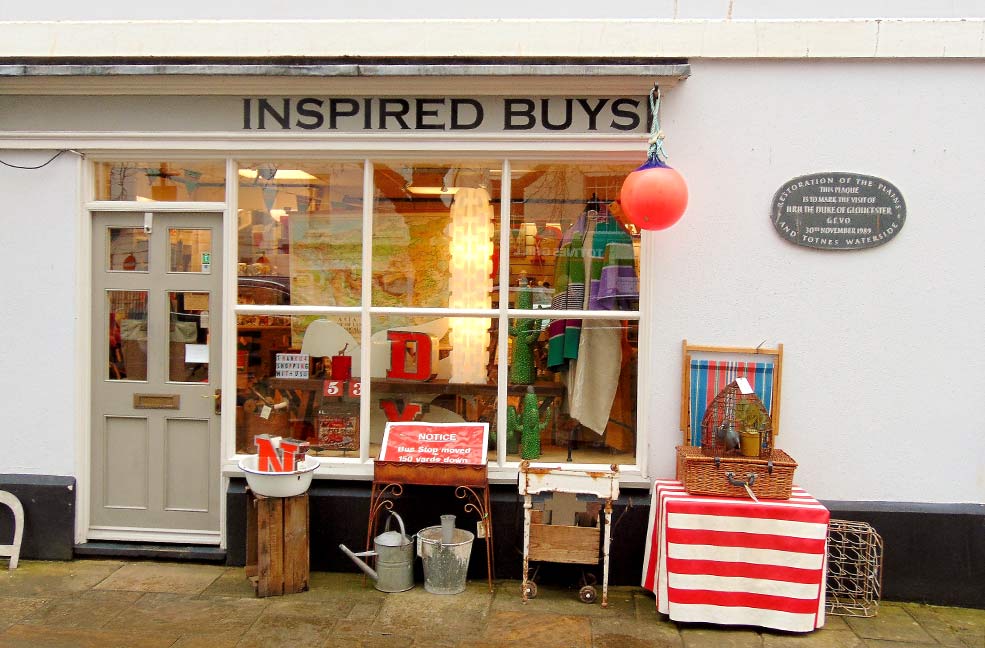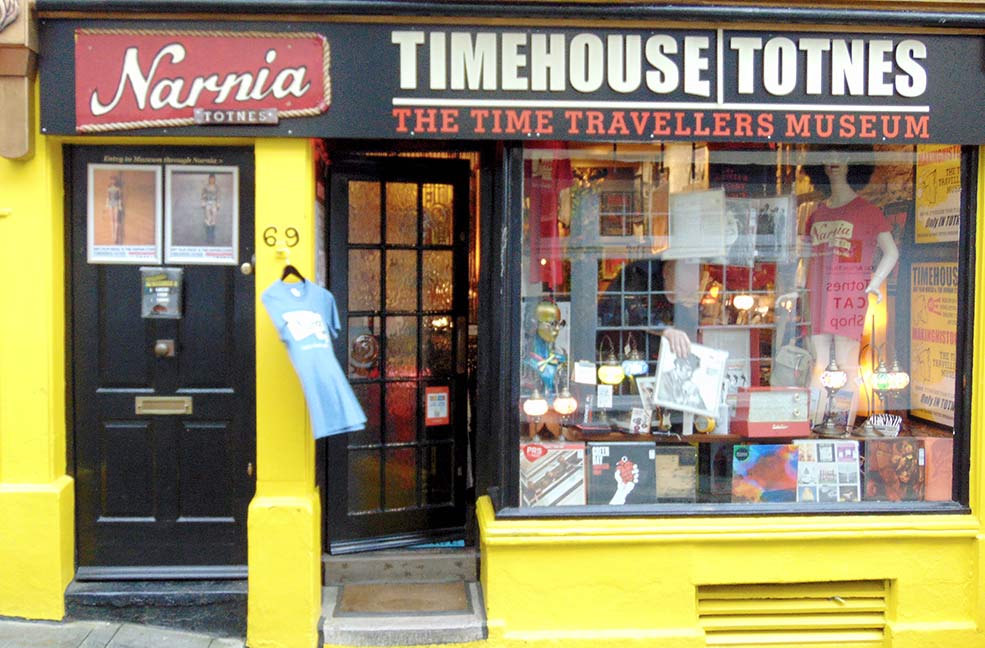 Places to eat and drink
There are loads of fabulous little deli's in Totnes. My favourite is the Wild Fig Deli but there are scores of others as well.
For an all-day breakfast I enjoy The Royal Seven Stars Hotel. Despite the grandeur of the building this is a really relaxed place right in the heart of Totnes. When it comes to bistro pubs my favourite is The Steam Packet Inn where you can sit by the River Dart and enjoy great food.
When it comes to drink, however, I am a big fan of craft ale and The Totnes Brewing Company has an excellent range of craft beers with its own micro-brewery.
Another fantastic place to eat in town is Pie Street. Pie Street offers 'British Soul Food' and there really is something good for the soul about their fabulous range of home-cooked pies. There is a great range of pies, including the Devon classic – the Hommity Pie.
All these places offer great food but if you are after something 'a little bit Totnes' I can recommend The Curator Kitchen where locals swear by the coffee, and Totnes People's Cafe. The Totnes People's Cafe is just a room off the local library decorated with a whole range of amateur paintings to suit all tastes and none. Although it looks uninspiring, the relaxed atmosphere and good food guarantee that it's always worth a visit.