Teignmouth is an attractive coastal town with great beaches and fine Georgian buildings. Sitting at the mouth of the River Teign, it is surrounded by rolling countryside and has plenty of great walking nearby. It also has a lot of attractions and a growing reputation as a centre for fine food. With excellent play parks, and family activities, it is a great family resort, with the added bonus of easy accessibility to the many other treasures in this area of South Devon. Teignmouth has the nostalgic charm of a Victorian seaside town, with its pier, lido and large houses, but there's a lot more to this interesting town than that, so here's my guide to things to do in Teignmouth.
Activities in Teignmouth
Teignmouth is situated on the South West Coast Path and many people use it as a base for walking holidays. It also sits at the head of The Templer Way, an 18 mile walking canal trail up to Haytor on Dartmoor.
For a gentler stroll, Teignmouth is a great place for a wander. There are things to look at all along the promenade and in the main town itself, but some of the most charming parts of town are tucked away in back streets. The part of town known as River Beach has a great village feel and seems like an artist's quarter. There are lots of fishing boats to look at as well as quirky shops and cafes. Along the promenade and in the town centre, there is more of a Victorian seaside feel.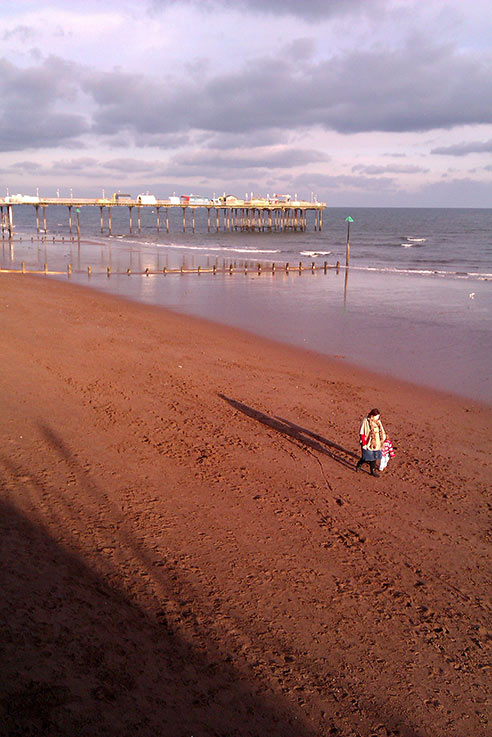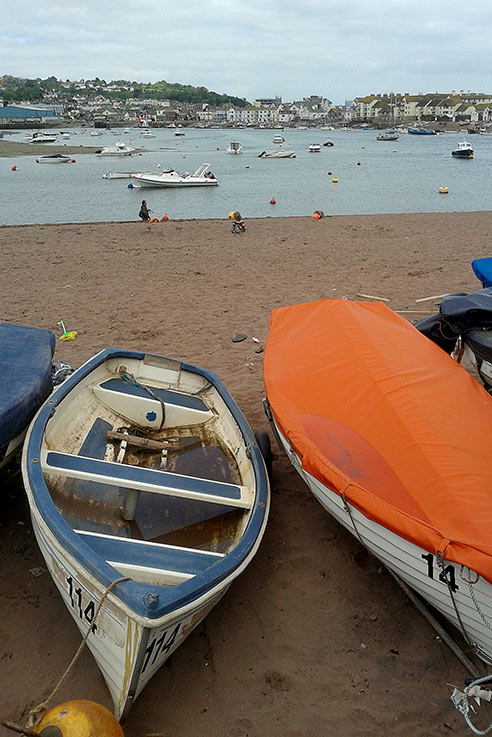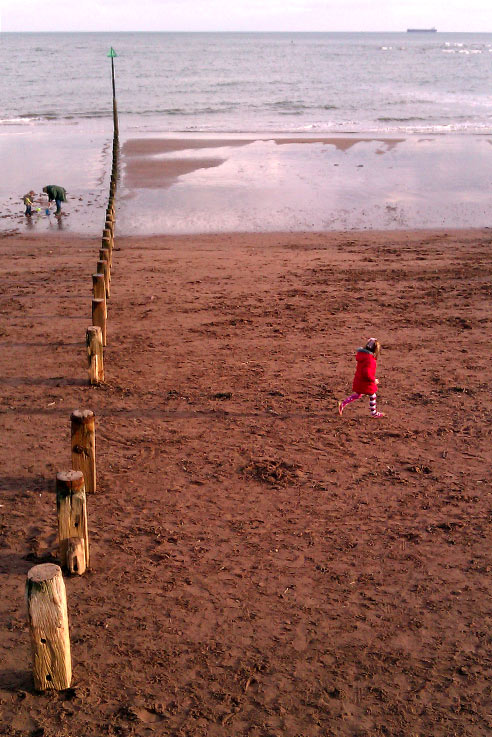 Teignmouth has great beaches. The town beach runs along the promenade with the pier at its heart, while there are also quieter beaches facing the estuary. Just South of Teignmouth is one of my favourite beaches in South Devon. Ness Cove Beach is accessed via a Smuggler's Tunnel. The tunnel is surprisingly long and, although there are lights throughout, it is just dark and damp enough to keep the crowds away. This is my favourite beach for toasting marshmallows on a beach fire. There is always plenty of driftwood and the beach is always quiet.
Across the river mouth is the beautiful little village of Shaldon, with it's pretty cottages, interesting beach and small zoo. Shaldon is accessible via a bridge, but also by a fantastic foot ferry which runs regularly across the estuary in the summer months. Although it's only a small zoo it has friendly staff and interesting animals. It's all set in an attractive woodland garden. The zoo specialises in small primates as well as small mammals. There are also one or two exotic birds, and a great little nocturnal house with an incredibly cute Slow Loris.
Powderham Castle has breathtaking views over the Exe estuary towards Exmouth. The castle is the home of the 19th Earl of Devon. It is surrounded by extensive grounds, with deer roaming throughout. There is a great rose garden, a pet's corner and a play-area. Guided tours can be taken through the castle itself, where visitors will learn about the building's many secret passageways.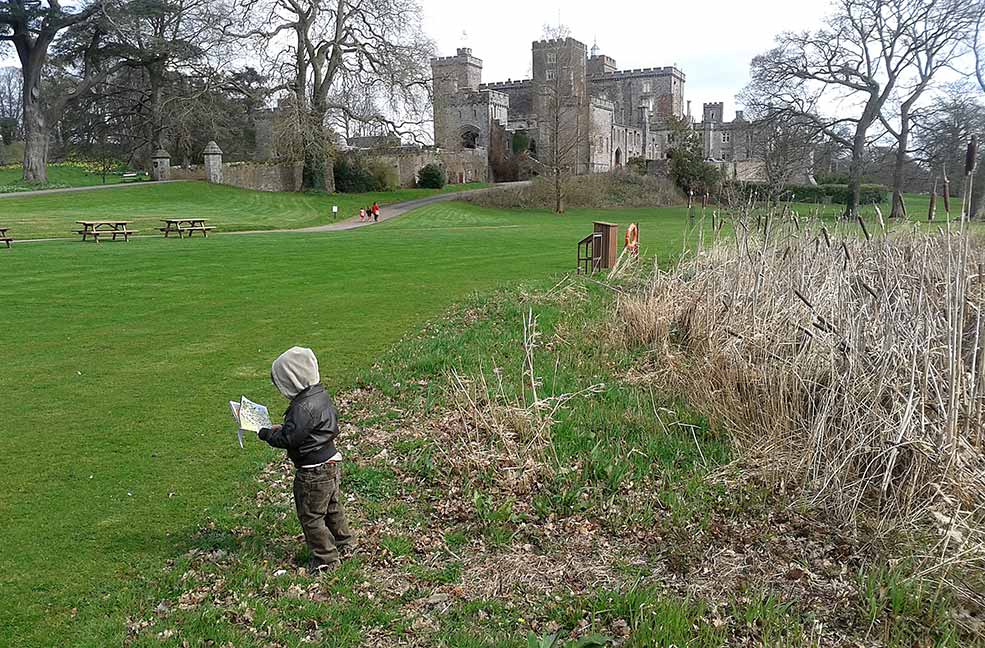 The Den is one of my children's favourite play parks in the whole of South Devon. It is situated at the south end of the promenade and it is a magnet for children of all ages. It is divided up into different zones for different age ranges so children can easily access age-appropriate play equipment. It also has plenty of spaces around the edges for parents to set up camp and watch from a safe distance. It is a great play-area at any time but it reaches another level from May to September, when the wet play-area is open. This fantastic area hosts all manner of water fun, and is a must for families with children.
Teignmouth also has a thriving arts scene. The Pavilions is a fantastic purpose built arts venue in the heart of town. It hosts a diverse programme of film and live performance, as well as community events. As well as this there is also TAAG, a community led gallery, shop and venue to encourage local talent.
Shopping in Teignmouth
Teignmouth has a small high street with lots of interesting independent shops. As a small town, they seem to be getting something right as Teignmouth has very few empty units, compared to similar sized town centres elsewhere. This makes it a pleasurable shopping experience. One of their successes seems to be in attracting and keeping a lot of small family run independent shops, which offer something a bit different. There are some nice little clothes shops and boutiques, as well as bookshops and toy shops. There are also a lot of gift shops selling some attractive and unusual take-home gifts.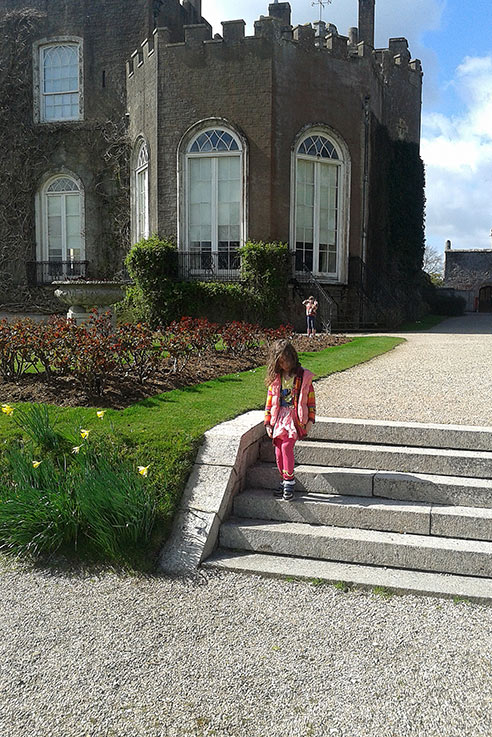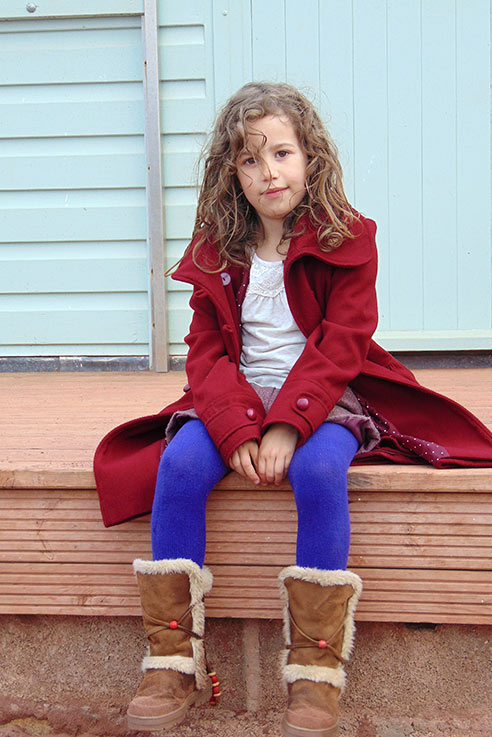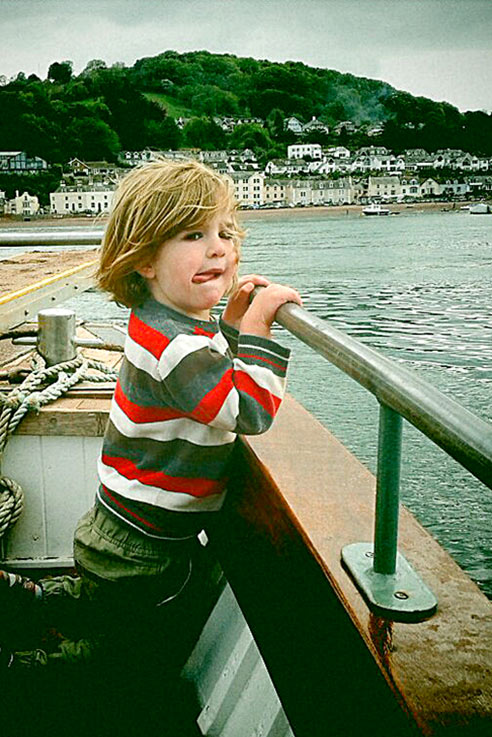 Places to eat and drink in Teignmouth
A lot of the best places to eat are tucked behind the main town at the River Beach area. This part of town is a real local's hang out, and is always very relaxed and friendly. The freshest fish are served here after being landed at the River Beach pier, where you can watch them being unloaded yourself.
Great places in River Beach include the excellent Crab Shack where they serve seafood fished by their own fleet of fishing boats. You can't get fresher and more locally sourced than a seafood restaurant which catches and prepares its own fish!
Next door to the crab shack is The Ship Inn. This fantastic bistro pub serves great food and drink. In the summer, customers here spill right over onto the small estuary beach. This pub has great views over the river towards Shaldon and a lovely relaxed atmosphere. After ten minutes here, you'll feel like a local.
The Owl and the Pussycat is a classy restaurant in the town centre which serves fine British food. Food is beautifully presented in this intimate restaurant, which has a great wine menu as well. In the summer months, a secluded garden is also available for those who like to dine al fresco.
A great out of town pub on the road to Dawlish is The Smuggler's Inn. This large pub has fantastic sea views, and a full range of great ales, including a regularly changing guest ale. They provide a full lunch menu, dinner menu and carvery every day.
In late September, Teignmouth hosts a Taste of the Teign food trail. This runs alongside the Teignmouth Harbour Festival and offers visitors a chance to try a great range of street food, alongside various foody events which take place in the town's cafes and restaurants. Freshly caught sea-food, including locally caught mussels and oysters, is always the star of the show. There will also be locally made ales, jams, cakes, burgers and other foods.