Porthleven is a food lover's paradise. From classy establishments with reputable chefs to cosy cafes perched on the harbourside, whether you can enjoy a three course wine and dine situation or you only have time to grab a coffee, Porthleven is the place to be for good food.
Coupled with the fantastic beach and relaxed lifestyle of the locals, the village is an ideal place to bring your family for a long summer holiday and never actually use the car. Everything you need is on the doorstep. Out of school holidays, Porthleven attracts couples looking for romantic weekends away together. Walk the dramatic Cornish coastline, surf or swim in the sea or stay at home and storm watch from the comfort of your own sofa.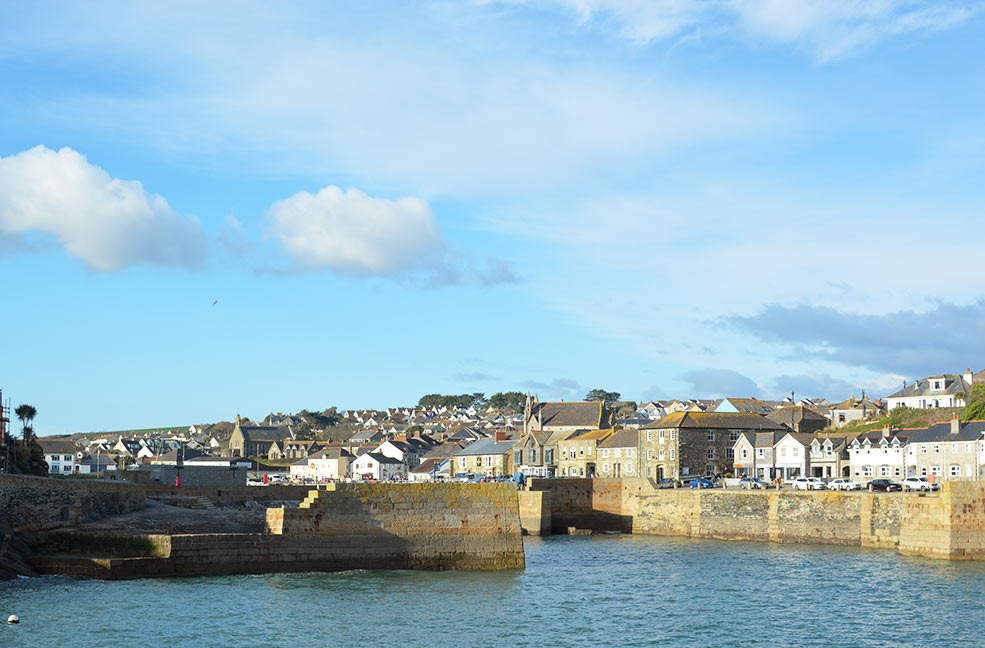 Picture perfect location
This is as pretty as it gets - quaint Cornish properties huddled around a harbour looking out to sea. Bring your camera to capture lifeboats, marine craft and professional fishermen as well as locals making the most of their location. Don't be surprised if you see wet suit-clad little ones jumping off the harbour walls.
In winter it's a well-known spot for news-worthy storm photos, with many an amateur capturing powerful waves crashing against the sea wall and spraying white foam up and over the houses as far as three streets back.
Cosy cafes and traditional pubs
Looking for classic creature comforts? You'll find some cosy spots in Porthleven for hiding on chilly winter days or sheltering from warm summer sunshine. A cosy cafe and ice cream parlour, Nauti but Ice is a winning place to go with all the family at any time of year. They offer cakes, coffees, breakfasts and lunches all day long. They're also dog friendly, selling dog ice cream so your four legged friend can join in on the treat too. Next door is their fantastic pizza parlour for eating in and taking away, too.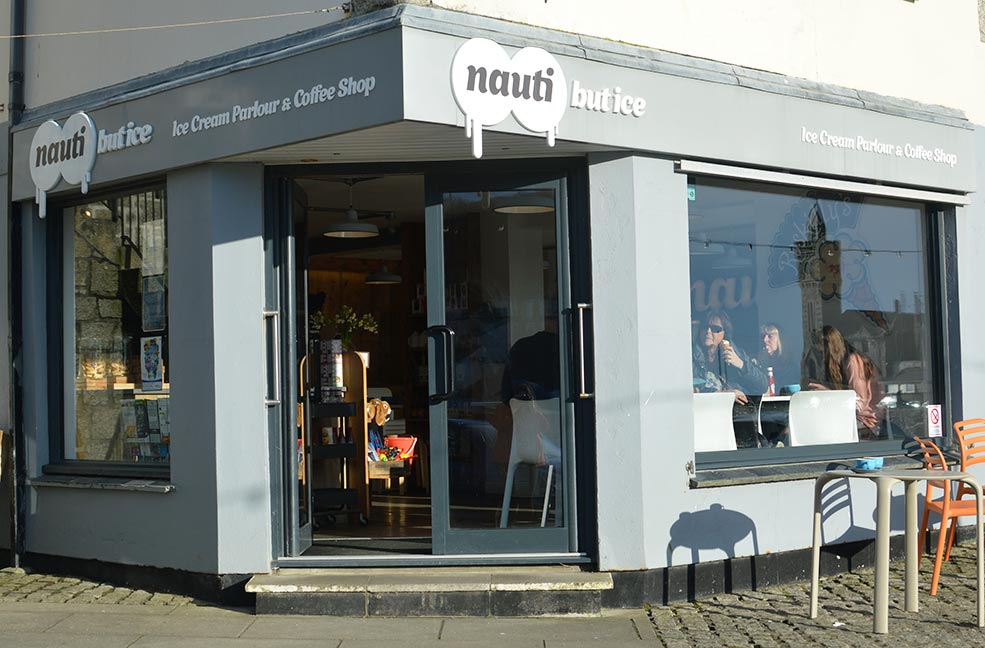 On a sunny day, grab a pint in one of the harbourside pubs. Take your pick of the Harbour Inn or the Ship Inn. Both serve classic pub food and drinks. In the summer you'll find local brass bands playing outside the Harbour Inn which gives their harbour-side beer garden a lovely vibe.
If you're looking for something a little more fancy, there are restaurants galore, from the laid back classics of The Square, through Rick Stein's fancy fish and chips to the oriental fusion of Kota and Kota Kai - local seafood with an Asian-cum-New-Zealand twist (chef Jude is half Maori, half Chinese Malay).
Harbourside hobbies
The harbour is the main area of Porthleven. Most places to eat, drink and shop run along the harbourside. It's a fantastic spot for some seaside fun too. Every summer you'll see plenty of people crabbing off the edges, looking for the biggest crab of the day. Get yourself a bucket and a crabbing line from a nearby shop to join in the action.
A stay in Porthleven wouldn't be complete without a trip to the beach. This is a fun spot for surfing and body boarding. Many of our Classic Cottages team like to surf here. You can also go paddle boarding (SUP), kayaking or swimming from the coast here, depending on the temperament of the waves.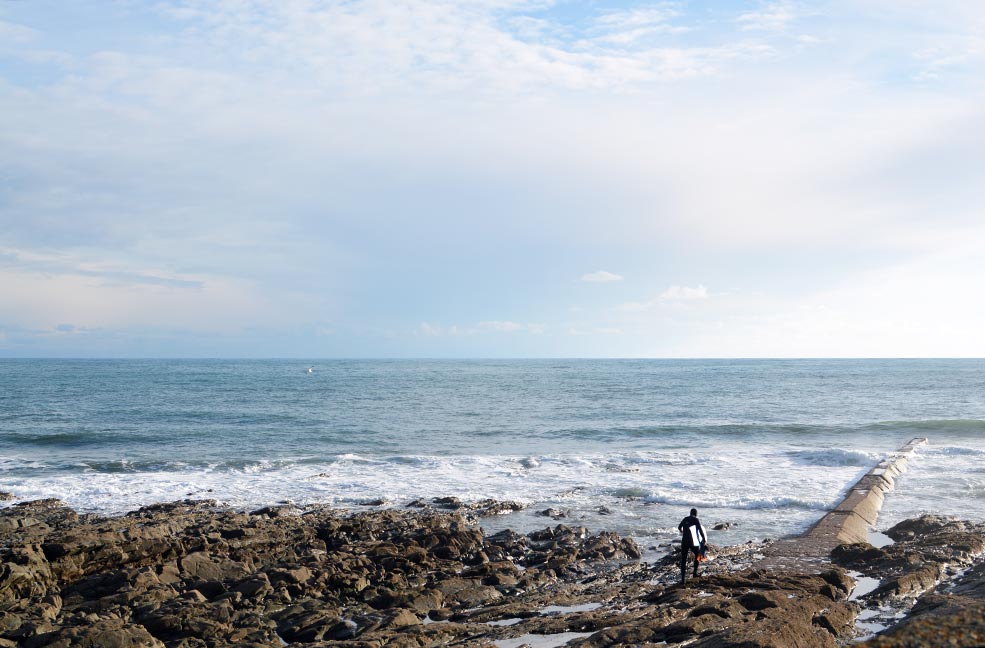 From the harbour you can walk out to some incredible Cornish locations. With the South West Coast Path on your doorstep, wander to local points of interest or plan day-long hikes down into the Lizard peninsula. Just around the corner is the Penrose estate and Loe Pool to explore.
Porthleven's neighbours
The National Trust's Penrose estate is just around the corner from Porthleven. Cycling, running, dog walking are all ideal activities in this beautiful area. There's a regular Parkrun event on Saturday mornings if you fancied having your run timed for free and meeting some locals in the process.
Loe bar and Loe pool are incredible natural features with plenty to explore. Lots of local people walk their dogs here, Porthleven is the perfect place for a dog friendly holiday.
Less than ten minutes' drive from Porthleven you'll come to Helston. Famous for the annual Flora Day celebrations, Helston is an inland Cornish gem. There's a few supermarkets, pretty local boutiques and a handful of good restaurants, cafes and pubs. We love a burger at Boo Koos every now and again.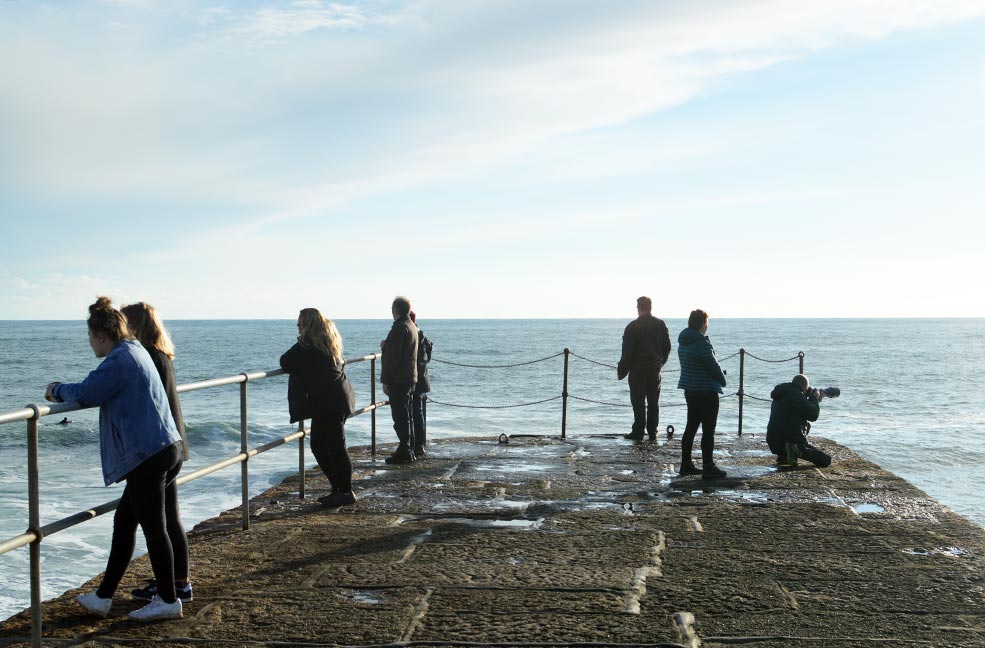 Take a look at our holiday cottages in South West Cornwall and start planning your itinerary.