With plenty of activities on your doorstep and great places to shop, Newport has everything you might need for a relaxed, easy-going holiday on the Isle of Wight.
We've got lots of lovely holiday cottages near Newport for you to discover.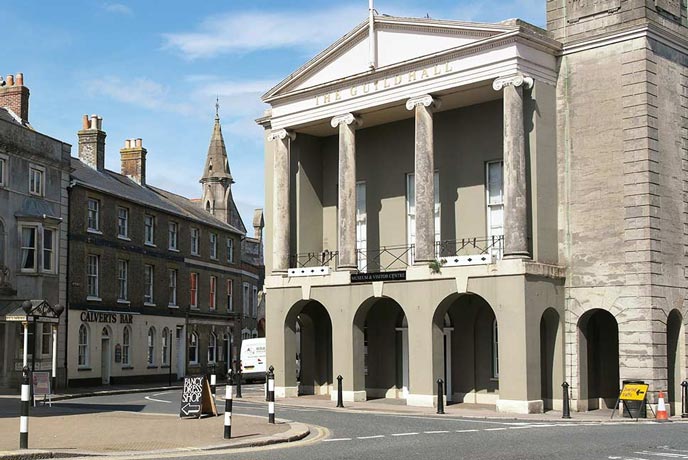 Historic days out
The Isle of Wight is steeped in history. Many old castles, homes and ruins have been well preserved and opened up to the public. Spend a day or two exploring one of these historic locations on the island, it's great fun for kids and you'll leave feeling slightly enlightened on the legacy of this small but incredibly exciting island.
On the outskirts of Newport, you'll find Carisbrooke Castle. This English Heritage property has plenty for kids to do in school holidays and makes for a relaxing walk for couples or friends on holiday together. Check their website for opening times before you visit as they change throughout the year.
Step back in time a little further with a trip to Newport's Roman Villa. Preserved for over 1,700 years the leftover ruins of this Romano-British farmhouse helps you to imagine what life would have been like all those years ago. Marvel at the architectural magnificence as you wander around the exhibition.
Places to eat
Newport is filled with cafes and restaurants to try while on holiday on the Isle of Wight. You'll find them lining the high street but finding some of the best places can be a little tricky – try chatting to a local for their opinions on where to go.
One of my favourite restaurants is Nomad. The incredibly cool eatery takes the slogan 'shut up and feed me' to heart, making dining a truly exciting experience. You can sit by the kitchen and watch the chefs cook your food before your eyes or chill out in a private corner for a romantic evening with your other half. Expect Asian-Mexican fusion street food served to the centre of your table for you to share. Honestly, I've never tasted anything like it. Very much worth a visit.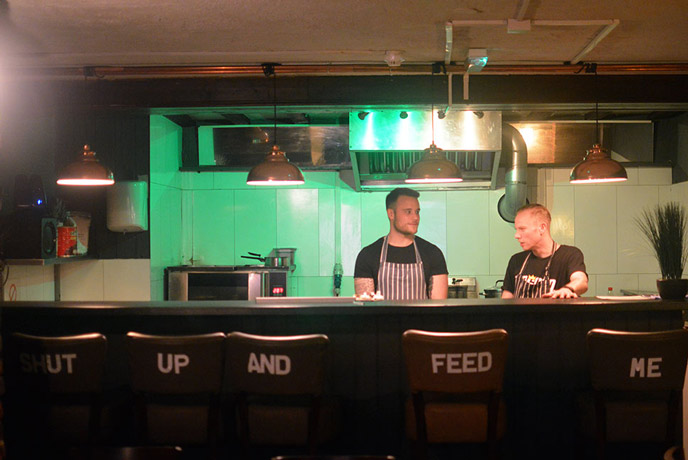 Somewhere I wish I'd managed to go was Thompson's. Robert Thompson worked in Ventnor before setting up his own establishment in the heart of Newport. Earning himself a Michelin star, Thompson has clearly put heart and soul into this restaurant. Plus, from the outside it looks like a cosy, relaxing place to spend an evening with friends and family.
Shopping
Newport is a shopping hot spot on the Isle of Wight. The high street is lined with shops you'd usually find in most towns across the UK. There are a few independent shops to explore, try looking along the smaller lanes for tiny shops filled with beautiful clothes and jewellery or treats to take home.
Things to do near Newport
As Newport is at the heart of the island, you can get pretty much anywhere fairly quickly. Newport is the ideal base for first time visitors to the island as you can really cram in lots of fun days out.
For a classic Isle of Wight town, take a trip to the sailing mecca of Cowes for a spot of shopping and some excellent places to eat and drink. For families, Robin Hill Country Park is a great place to visit to let kids run around, there always have lots of things to do during school holidays.
If you're looking for activity days, try Osborne House and learn about how Queen Victoria came to reside on the island and take a look around her beautiful summer home. Step further back in time at Brading Roman Villa and compare your visit to Newport Roman Villa with this one.
Take a break on the Isle of Wight for your next holiday.