If you're after a coastal day out in Dorset, but fancy something a little more adventurous than Lyme Regis or Swanage, then Lulworth Cove is for you.
It can get absolutely packed during the summer, and so it's best to head out early to get a good spot, but there is plenty to do if you wish to spend all day here. You can even bring the dog along for the ride and a good walk.
Lulworth Cove is perhaps most famous for its stunning walk between the cove and Durdle Door, which equates to about half an hour's walk, covering just over a mile. Admittedly, without your walking boots and a bottle of water, this uphill climb can seem considerably further, so make sure you come equipped if you fancy tackling the walk. I assure you it is worth it with the views you'll get from the top!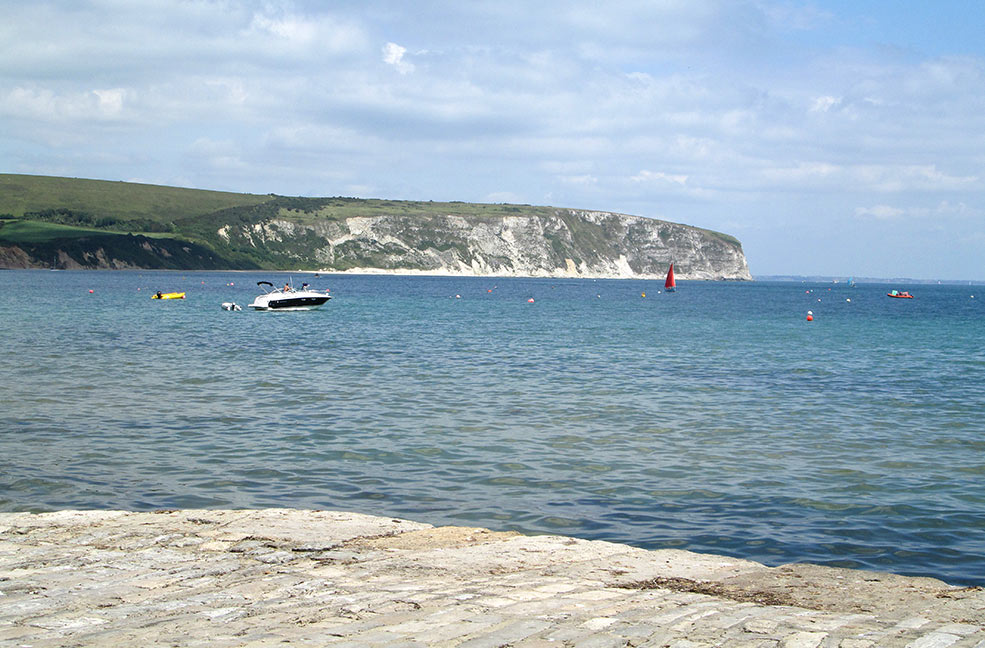 Assuming you're brave enough to conquer the climb, you can walk right down onto the shingle beach at Durdle Door and get some really fantastic pictures, before trudging back down the hill (which I promise is much easier) to Lulworth Cove and tucking into a very well earned ice cream.
Once you have swapped the walking boots back to your flipflops, you can walk down to the cove itself and relax on the beach, go rockpooling, hire kayaks and go out into open water, or go for a paddle. There is even the option of coasteering, which has to be booked in advance, but perfect for you adrenaline junkies if you want to do some cliff jumping and cave swimming.
If all that excitement is simply too much, then you can have a wander round the Lulworth Cove museum, which is really fascinating and explains the importance of the Jurassic Coast, as well as showing you how the naturally formed Durdle Door came into existence over thousands of years.
You will probably have worked up an appetite after this, and there is of course the traditional fish and chip option, but also several cafes, restaurants and hotels which offer light snacks, or bigger main meals if you're really feeling peckish. Be sure to try some fresh fish if you head to one of the hotels or cafes, as the local crab really is worth shelling out for (see what I did there?).
There is of course the usual seaside gift shops, but uniquely, these are not filled with the usual tat but offer instead some really nice individual pieces and homewares that you might want to purchase as a memento of your trip.
You cannot go home empty-handed from the wine shop either, stocked with the biggest choice of flavoured wine you have ever seen, all from Lyme Bay Winery which is based in Axminster in Devon. Elderflower wine and ginger is delicious, but you can choose from dandelion, blackberry, plum, strawberry, and just about any other fruit flavour that you can think of. Probably best to save the tipple for when you get home though, naturally.