Recommended by our Sussex team as the place to go for a special breakfast or lunch, The Pink Cabbage in Mayfield definitely went above my (already quite high) expectations of food in the area.
Known in the village for exquisite sandwiches and great coffee, I knew that The Pink Cabbage had to be included on my Sussex trip. Plus, the combination of the cool name, quirky interiors and interesting menu makes it stand out on the village high street as the perfect place to eat in Sussex. When you arrive in Mayfield, you certainly spot the shop!
Read more about things to do in Mayfield.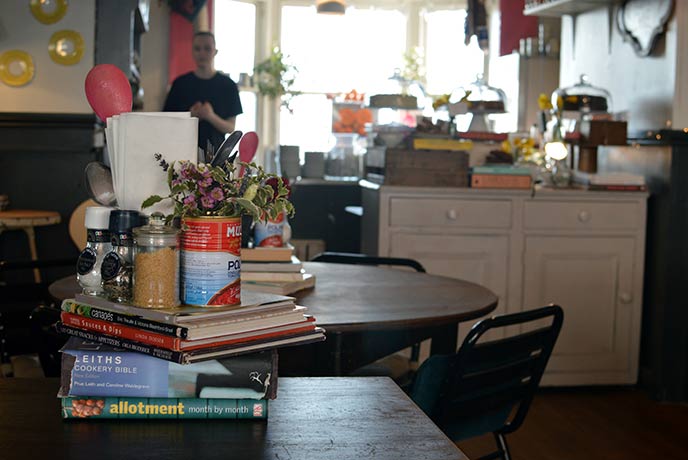 I arrived as soon as they opened as I had a busy itinerary for the day – I wasn't missing out on anything. There were already people in there drinking coffee and preparing for the day. The menu was what you would expect from a local coffee shop: fry ups, scrambled egg and smoked salmon, bagels, toast. I went for the smoked salmon with scrambled egg on a bagel along with freshly squeezed orange juice.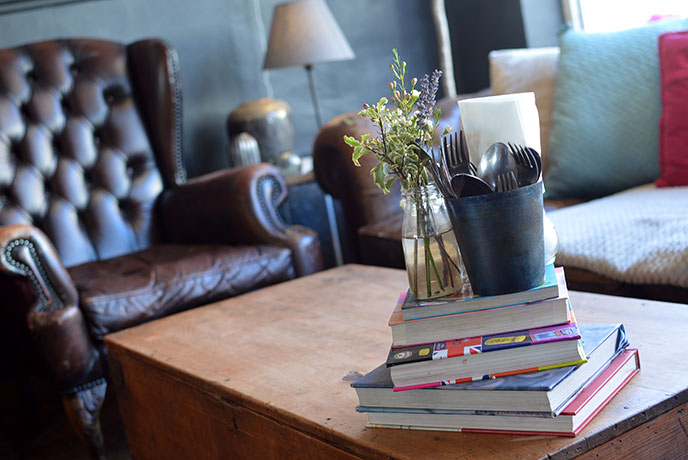 I ordered at the counter and then sat back and relaxed. The interiors have a great mixture of armchairs and sofas, old school chairs, church pews and reclaimed tables piled high with various cookbooks. The brick-a-brack feel to the shop gives you plenty of things to look at.
The shelves are piled high with American sweets and chocolate that you can buy to take home. Being partial to a Reese's Peanut Butter Cup, I was definitely tempted but then my drink arrived.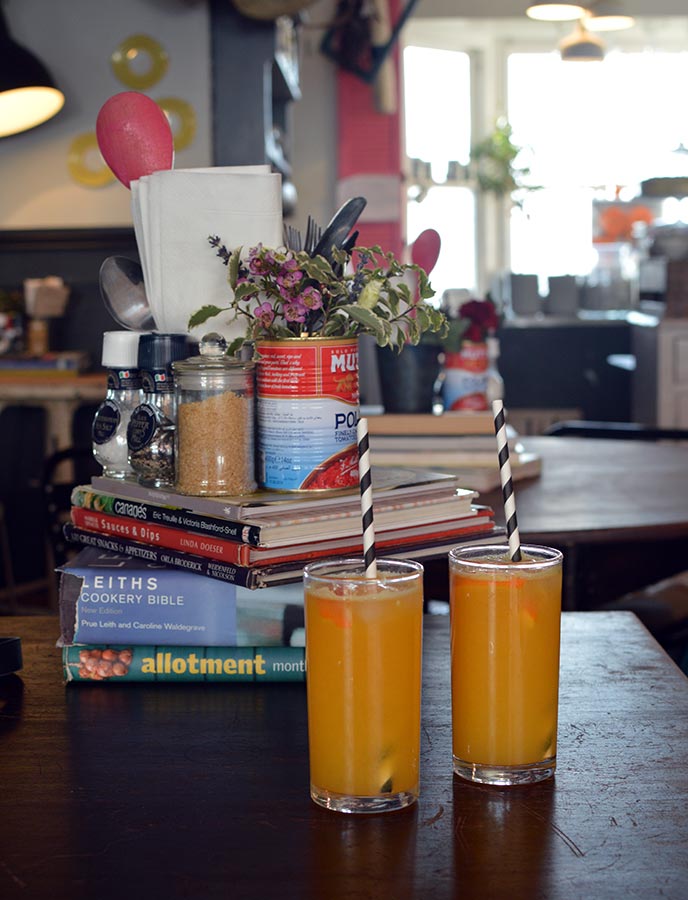 I've never seen such bright orange juice in my life! It was zingy in colour and flavour, a welcome pick-me-up to start off my first day in Sussex. Soon after my food arrived and I tucked in. The bagel was toasted just the right amount and there was just enough of everything.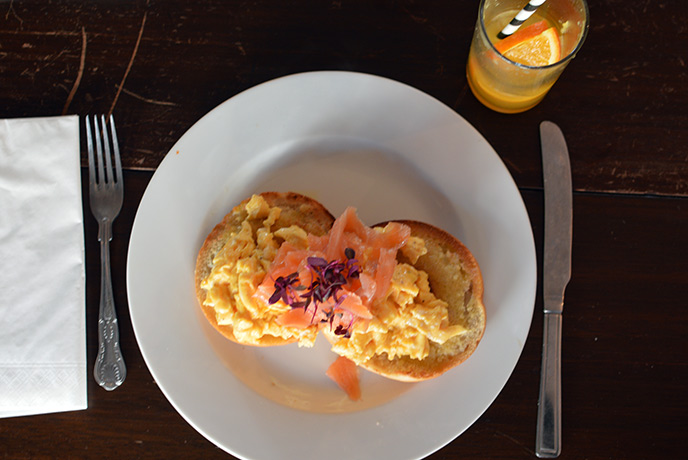 The staff were really friendly and helpful, there was always someone around that you could ask about the menu or Mayfield or things to do. I found that everyone in Sussex loves where they live and can give you some brilliant suggestions for places to visit.
Some evenings they also run feast nights at the Pink Cabbage so check their Facebook page for updates and keep your eyes peeled. It would be a lovely addition to your holiday and a great way to meet people who live locally.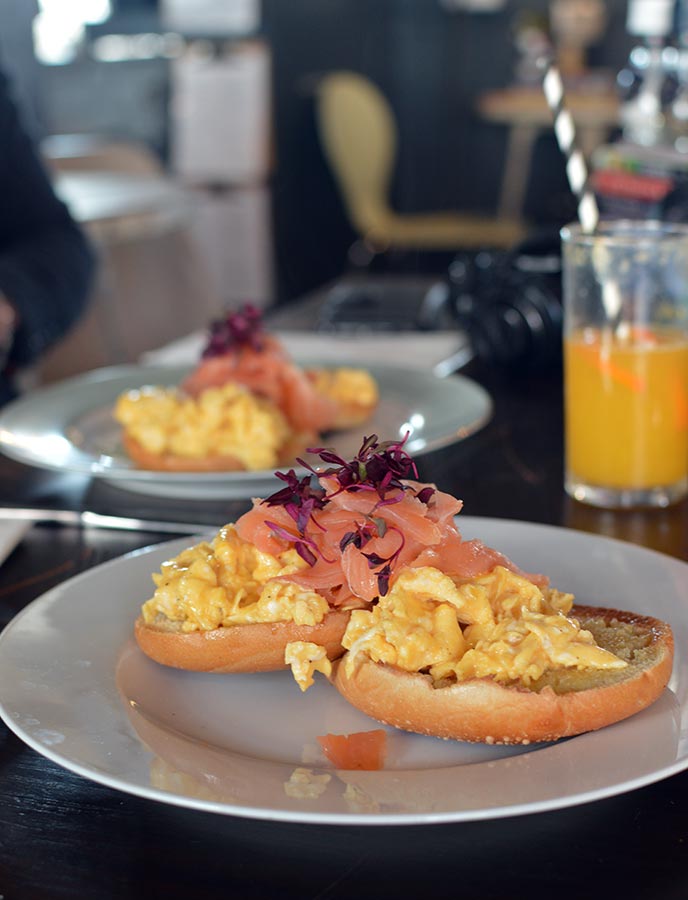 So, if you're looking for a good breakfast, lunch or coffee in Mayfield, The Pink Cabbage should be your first port of call.
Browse our holiday cottages in Sussex and start planning your getaway.