Bovey Tracey, pronounced by the locals simply as Buvvy, describes itself as The Gateway to The Moors. It is a great little town from which to explore the Eastern side of Dartmoor. It also has a small, colourful town centre, a nice park and several good attractions. Bovey Tracey is a welcoming town with many tasty cafes and restaurants. It is a great base from which to explore a lovely area so here is my guide to things to do in 'Buvvy'.
History
The town has been settled since Saxon times, taking the first part of its name from the River Bovey, and the second part from the de Tracey family, lords of the Manor in the 13th Century. During this time, the town was connected to the wool industry, then later becoming important to the ceramics industry in the 18th Century. The town was the scene of a victorious battle for Oliver Cromwell during the English Civil War.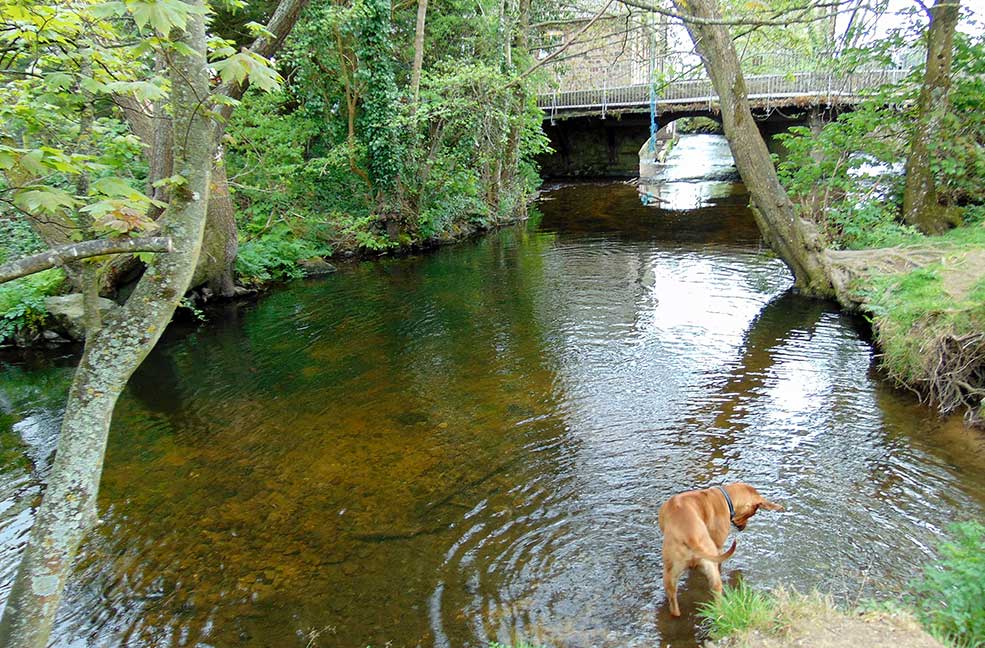 Things to do
Bovey Tracey is a great place from which to explore Dartmoor. Haytor is only up the road and is worth a climb if you're feeling energetic; the views from the top are spectacular. The good things about the moors is that there is something for everyone; countless gentle walks for those who want a stroll, and plenty of more challenging walks for the adrenaline junkies. As well as walking, there is plenty of climbing, canoeing and pony trekking to be had. Dartmoor covers 358 square miles of moorland, woods and streams; there are ancient forests, trickling streams and the imposing, unmissable granite tors which litter the landscape. Dartmoor is a wild, imposing place which has bred many myths and stories over its long history.
Parke is an area of forest and meadowland just outside of Bovey Tracey. Walkers, dog walkers, cyclists and families can explore the woods and streams of this parkland. There are trees to climb, streams to paddle in, and plenty of walks along the Bovey Valley. There is also a walled garden, a medieval weir, a cafe and a pony centre. My family love to visit here. My children love to climb the trees and play pooh sticks in the river. The River Bovey is home to kingfishers and otters and there are plenty of benches along the way to sit and watch for wildlife. There are also some small sandy beaches in the shallows of the river which are perfect for paddling. Although the manor house at Parke isn't open to the public it is a beautiful building to look at as you walk around the grounds.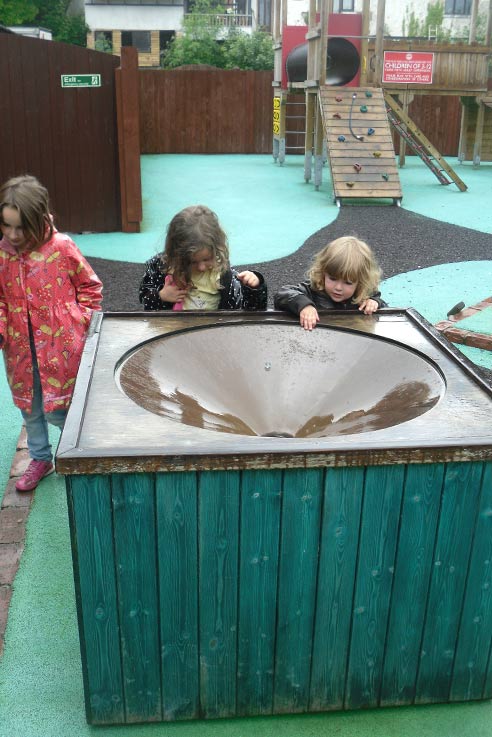 Many people's favourite thing about Bovey Tracey is the fantastic House of Marbles. This place is a draw for families all over South Devon. The House of Marbles is an interesting and quirky collection of marbles, old fashioned toys and games through the ages. As far as my family are concerned, this free attraction is worth a visit purely for the huge marble run. My children can stare transfixed at this engineering miracle for hours. Chains and claws, billiard balls, spinners and clankers all send large marbles on a long rat run which is endlessly fascinating to watch. After the marble run, our favourite part of the museum is the outdoor playground with large wooden Jenga blocks, outdoor chess, a climbing frame, slide and marble activities, including the largest marble in Britain which spins continually on its watery base. There is also a small pottery museum and a glass works.
Another great day out is the Devon Guild of Craftsmen. This town centre attraction is in a converted riverside mill where you can watch various craftspeople create beautiful jewellery, sculpture, textiles, prints and glassworks. There is something uniquely charming about this place where visitors can talk to the craftspeople, sit quietly in the gallery, or be inspired to learn something new. You can also buy some beautiful traditional or modern pieces in the onsite shop.
The attractions at Canonteign Falls include England's highest man-made waterfall. The spectacular Lady Exmouth Falls was built in 1890 and falls over 70 metres. There are also natural waterfalls, which are less high, but no less spectacular. The views here are second to none, from the views of the waterfall to the views from the summits. The waterfalls and views are not the only wonders, there are secret gardens, wild woodland walks and seven beautiful lakes. The woods are carpeted with flowers in spring and early summer and there is also a fair chance of spotting deer. If all this isn't enough there is also a 30m zip wire and an assault course.
Another attraction built around a waterfall is at Becky Falls. This part of the moors has ancient woodland and lush valleys, and a visit to Becky falls is a great way to see this unique landscape. There are a couple of different trails to follow, depending on the ages and abilities of the visitors. The harder red trail can be quite challenging in parts, with an exciting bouldering walk and rope bridges. The waterfall itself is quite spectacular, with bubbling water cascading over mossy boulders. There are a handful of animal enclosures, including Meerkats and Owls, and a hut for animal encounters. There is also an area where children came make some craft, and a cafe and gift shop to visit.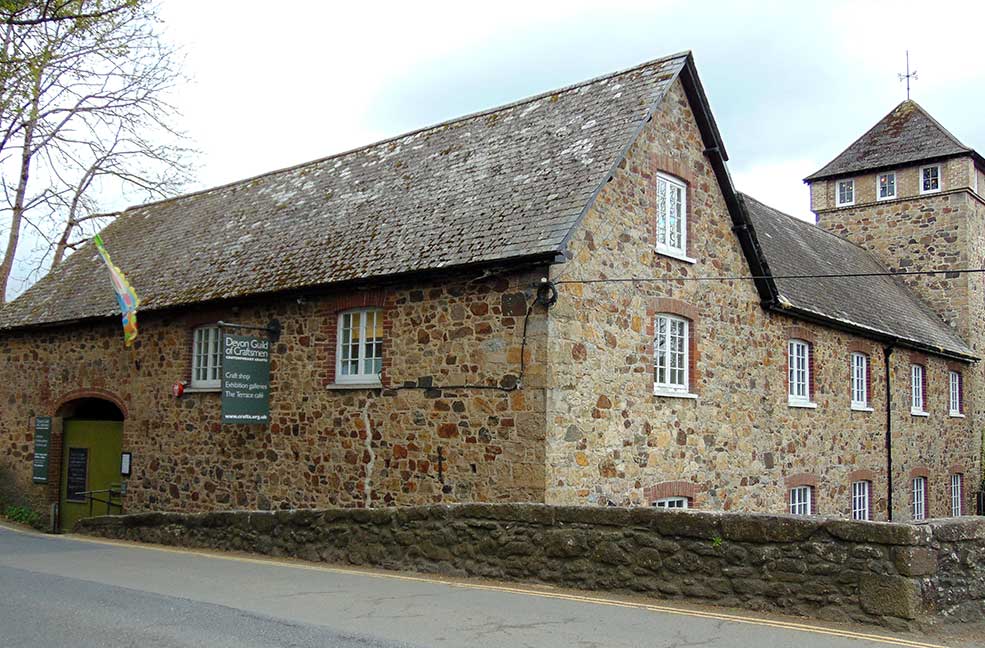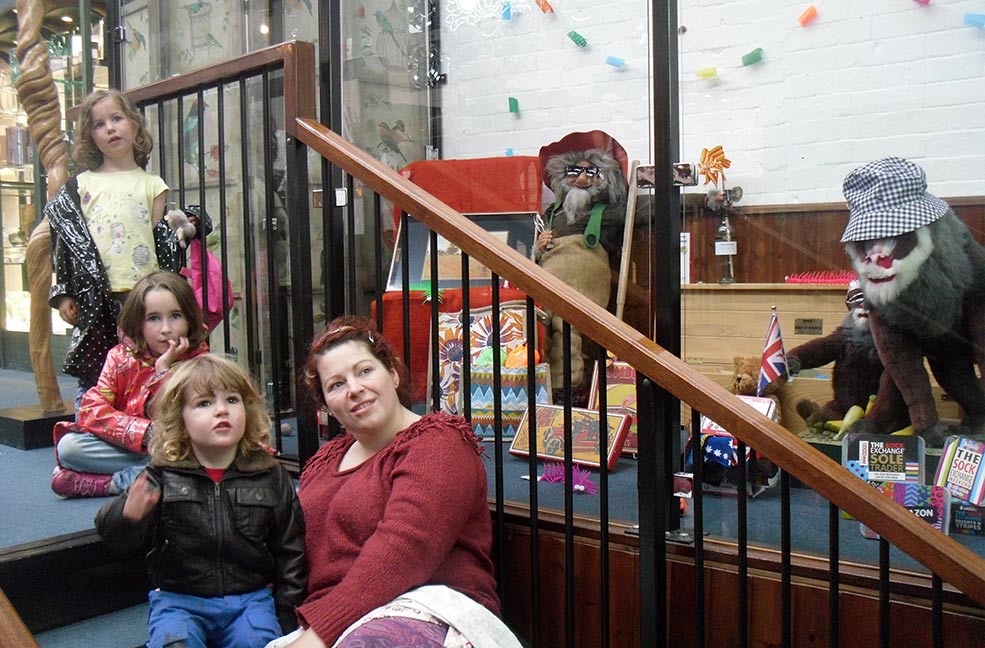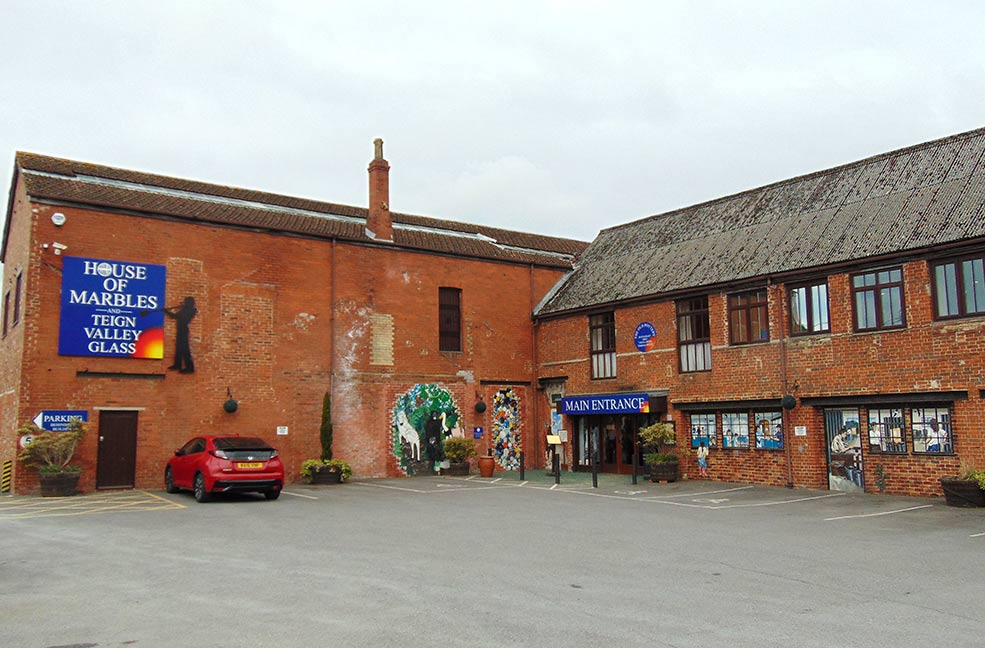 Places to eat and drink
Brookside cafe & restaurant is the most well-known cafe in Bovey Tracey. It seems to be always busy, with people meeting for breakfast or lunch. But what it is particularly known for is its afternoon teas. This is a large cafe with plenty of space, so they can easily cater for the many parties of walkers. As well as the main cafe space, there is a lounge area with comfy sofas. In the evening it becomes a relaxed restaurant.
Lots of people enjoy the Devon Guild of Craftsmen Cafe. On a cold day visitors can sit inside, but on a warm day they can sit by the river. This is a lovely cafe with great home-cooked food. It welcomes dogs, cyclists and walkers so there is always a relaxed, friendly atmosphere.
Another great cafe can be found at the House of Marbles. Many people travel to the house of marbles just to have breakfast at the cafe, it has such a great reputation.
Vegetarians and others will find plenty of choice at the Inner Light Coffee shop. This family and dog friendly cafe serves vegetarian and vegan food in the town centre.