Dartmoor is a stunning place. I always find that its loneliness and stark beauty moves me. I have many favourite walks on Dartmoor depending on my mood. Princetown is a wild, windswept place high on the empty moors. It homes the Dartmoor Prison, and is the place where Arthur Conan Doyle wrote The Hound of the Baskervilles. Like a lot of children, my children have a streak of the macabre about them, so they enjoy the dramatic isolation of Princetown.
What should never be underestimated on the moors is the weather. It can change suddenly and dramatically, so it pays to be well prepared. I do love going off the beaten track on the moors. It is very easy to park up in a small car park and follow your nose. Because the moors are so expansive it is rare to be disappointed on these excursions. There always seems to be something interesting or beautiful to see. This is one reason why the hobby of letterboxing is so popular on Dartmoor. This is when people seek out hidden letterboxes on the moors by following clues. The clues can be found online or via letterboxing books. When they find a particular location, they use the unique stamp to mark their progress.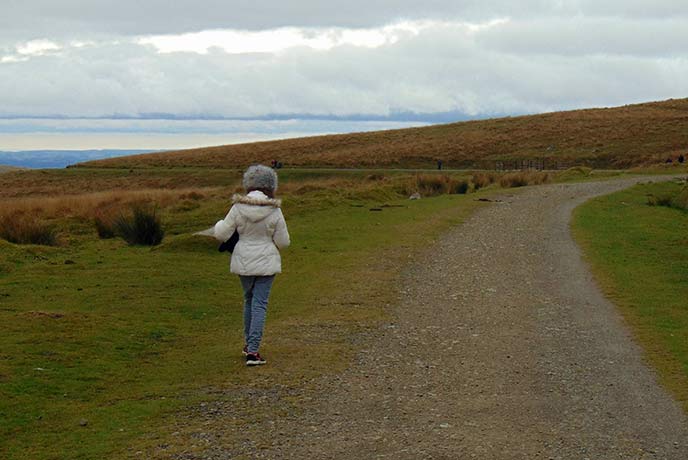 There are days when I want to venture far afield and seek out new places, and there are days when I want the convenience of a well-marked trail. The ground on the moors can get very boggy, this is another reason to follow a trail. From Princetown I like to follow the old railway track for a sturdier path under my feet.
The first thing you'll notice on arriving at Princetown is the imposing prison. This grey, granite prison looks terrifying and dramatic. My children are somewhat in awe of Dartmoor Prison and I'm sure they're not the only ones. It looks exactly as you'd imagine a Victorian prison to look!
The visitor centre at Princetown is well stocked with information about the area and it also has various small exhibitions. It is situated in The Old Duchy Hotel where Conan Doyle stayed when he became inspired to write his most famous Sherlock Holmes story. There are a few hands-on activities for children including dressing up as Sherlock Holmes, Dr Watson or perhaps dressing as an inmate of the prison. You can imagine which of these my children prefer.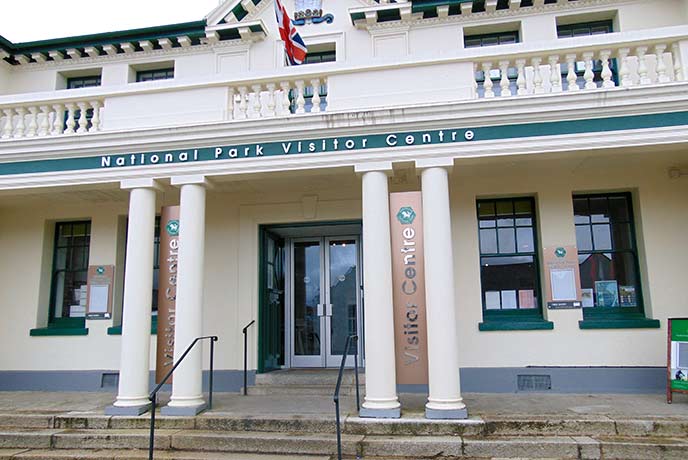 Strangely, the old railway track is not well marked from the car park or visitor centre. The walk starts quite disappointingly as you cross beside a building site and find your way behind the town's fire station. After that things become better. The track is easy to follow, with good views all round. The railway used this route from the 1880s through to 1956. The land you cross is called Walkhampton Common, and it is typical of this part of the moors with open heathland dotted with large chunks of granite boulders. The Common is wide and expansive, with far-reaching views. There are just a few isolated trees, as well as a couple of reminders of the area's past. There are a few lonely ruins dotted around, which add to the atmosphere.
The track takes you deep into the moors, and you can follow it for many miles, or turn around sooner if you wish. There are various diversions which are worth exploring. You can veer off the main path to explore what's left of Swelltor Quarry, or Burrator Reservoir, or if you press on further you can get to Foggintor Quarry.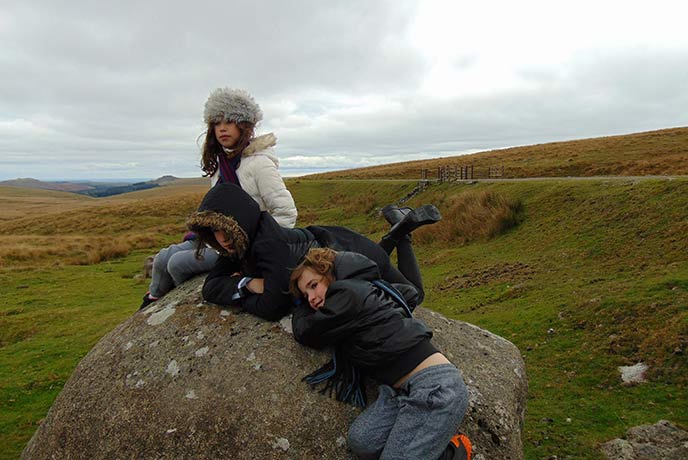 What I like best about this walk is the easy terrain, the expansive views and the remote atmosphere. Although the path is a straight line, there are plenty of diversions, which make the walk different every time.
Inspired by Philip's walk? Start planning your UK staycation in one of our cottages.