The north Cornish coastline is my family's favourite playground. Its rolling surf, expansive beaches, hidden coves and frequent sunny days have us returning year after year. But the staggering beauty of this area is just half the story. Within these waters are stories of drama, tragedy and legend.
'From Pentire Point to Hartland light, a watery grave by day and night', so goes the local saying. It's one of the UK's most notorious stretches of coastline for shipwrecks, and as my children are partial to stirring stories of smugglers, wreckers and mysteries at the bottom of the ocean, we used our holiday cottage in Bude as our base for seeking out some of the more infamous shipwreck coast locations.
We weren't short of options; the cove names on the map tell their own tales with Death Valley, Deadman's Cave and Hells Mouth. From the 15th century this stretch of sea was a busy shipping route of vessels laden with rum, sugar, building materials, tobacco and gold. The 70 miles from Land's End to Bude was also completely devoid of lighthouses until the mid-19th century, which goes some way to explaining the enormous numbers of wrecks. The only way seafarers could find their way along was using way markers, but more often the tall church bell towers rising up from the cliff tops along here. There are plenty to spot.
The carnage of this coastline has left its mark too, in clifftop graveyards, pubs named after sunken ships and even fences made from salvaged wreck timber. Age-old jetsam still washes up on the shoreline providing bounty for beach-bound dogs to enjoy.
One of the most evocative locations we found was the curious little hamlet of Morwenstow, just north of Bude and a few miles from the Devonshire border. It's not the kind of place you'd stumble across; a winding, narrow lane leads to a vicarage, old rectory, farm and a church set in a wooded dell not far from the cliff edge.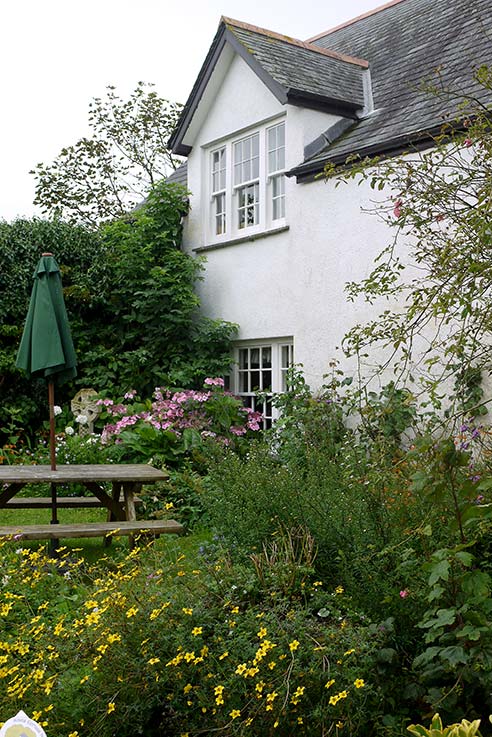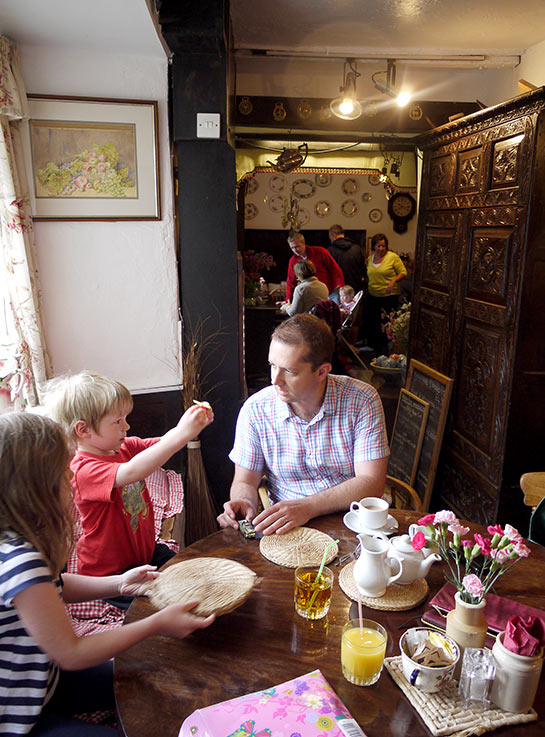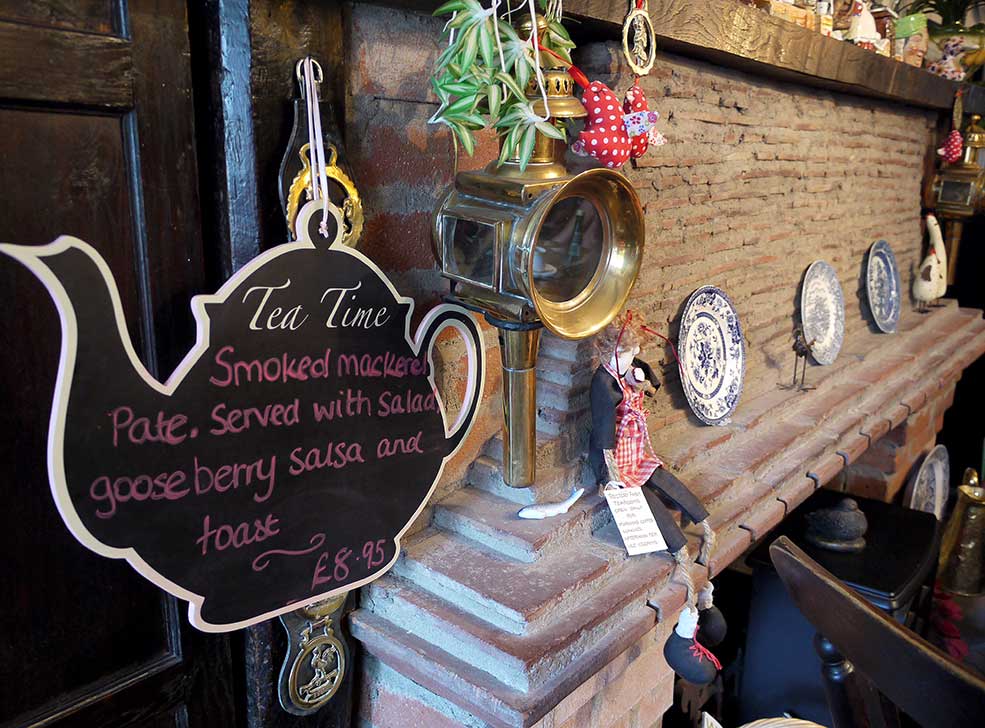 We started our quest in the quaint Rectory Tea Rooms. Snug on the inside and picturesque on the outside, the 13th century, flower covered cottage is rammed to the rafters with vintage china and the heavy oak beams that have been salvaged from this shipwreck coast. There are bookshelves weighed down with local history tomes.
Homemade lunches; soups, pies and fish dishes are made with local produce – many from the Rectory's organic farm. It's like sitting in a favourite old aunty's front room being served 'proper' country food. I read from the books to my wide-eyed children as they listened to tales of treachery, smugglers and heroics. So with bellies full of mackerel pate and slabs of chocolate cake we set off towards the church in search of adventure...
We had discovered that the Reverend Robert Hawker who lived here in the 1830's was a colourful character, opium addict and self-appointed guardian of the sea. Before he arrived, Morwenstow had a reputation for harbouring wreckers and smugglers making a living from the misfortune of the shipwrecked whose bodies were left in the sea, or buried in the sand at best. Hawker instead diligently searched for washed-up bodies along the shoreline, in order to give them a proper Christian burial in his church. The Caledonia, a 500 tonne brig carrying grain from Arbroath in Scotland, smashed to pieces on the rocks here in September 1842, and no-one survived. Hawker insisted on retrieving the ship's figurehead, a Scottish girl wearing a tam 'o shanta, to use as the gravestone for the Captain who drowned alongside his 40 crew and passengers. We found it inside the church – its presence providing us with an eerie, but tangible, connection with the past.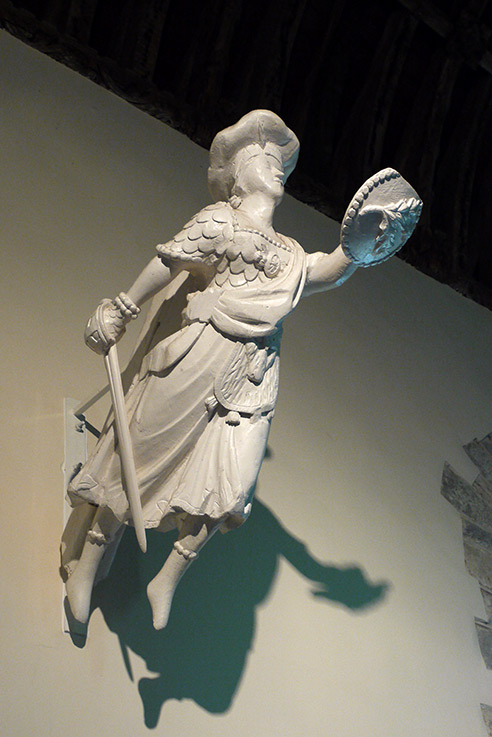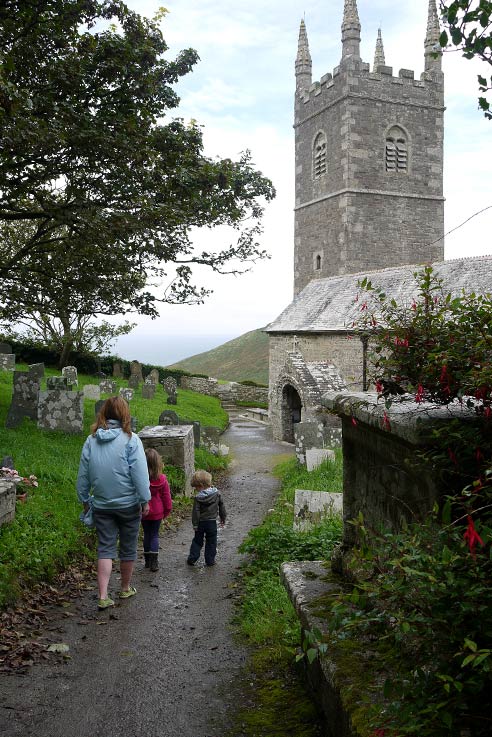 A hunt around the graveyard revealed a dedicated area for the bodies of shipwreck victims marked by a large granite cross with 'Unknown, yet well known' engraved on it, sparking a series of questions and fired imaginations from the children.
Leaving the churchyard, we followed a small path through fields, and along the coastal path. The South West Coastal Path here is a thrill of blowy headlands and spirit-lifting views. The many great vantage points reveal why the geography of this coastline conspired against large sailing vessels; high cliffs, sharp off-shore reefs and relatively few safe sheltered coves to provide protection against the furious Atlantic gales.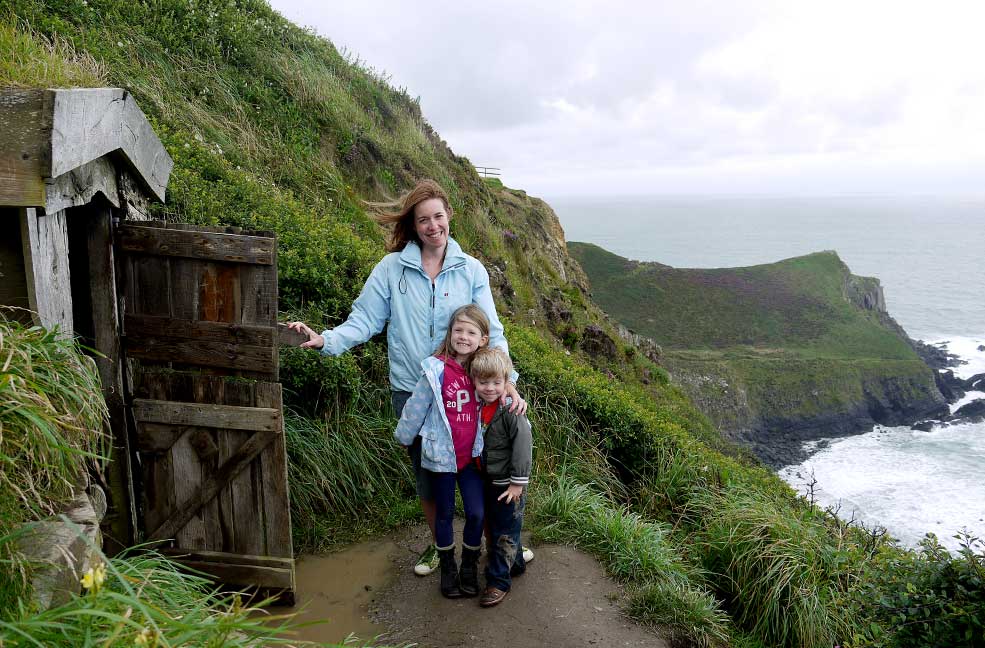 As the path took us along the cliff edge we found 'Hawker's Hut' - one of the National Trust's smallest properties. Hawker had built this tiny hut, perched on the cliff side, entirely out of shipwreck timbers, as a place to write poetry and indulge in his opium habit. From this isolated spot it's possible to truly appreciate the wild beauty of this coastline.
I watched the waves violently hurling themselves with such force at the rocks below us I felt it in the ground beneath my feet. The wind howled so wildly it drowned out all other sounds and we collectively felt a shiver down our spines... it was time to head back to our cosy cottage.
Find yourself a cosy cottage in north Cornwall to head back to...
---
Ali Ray is a food and travel writer based in Somerset with her lovely little family. She loves where she lives so we asked her to share it with us.