There are lots of festive traditions out there, from opening Christmas pyjamas on Christmas Eve to ringing in the new year with fireworks, but there's one tradition that holds a special place in our hearts and that's a bracing dip in the chilly Cornish sea!
Christmas Day, Boxing Day, and New Year's Day swims seem to get more and more popular every year as people discover the invigorating effects this tradition offers. The cold waters provide a stark contrast to the cosy warmth of a fireside and give the ultimate fresh start to a new year, and often in the name of charity.
So, dust off the swimming costume that's been lying dormant in the back of the wardrobe, it's time to get festive the Cornish way with some of our favourite holiday swims.
Top tip: It's important to be safe when swimming in the winter months so make sure you bring plenty of warm clothing, a hot drink, and even something nice and sugary to help replenish your energy. It's also good practice to check the conditions and if each swim is taking place as bad weather can mean cancelled swims.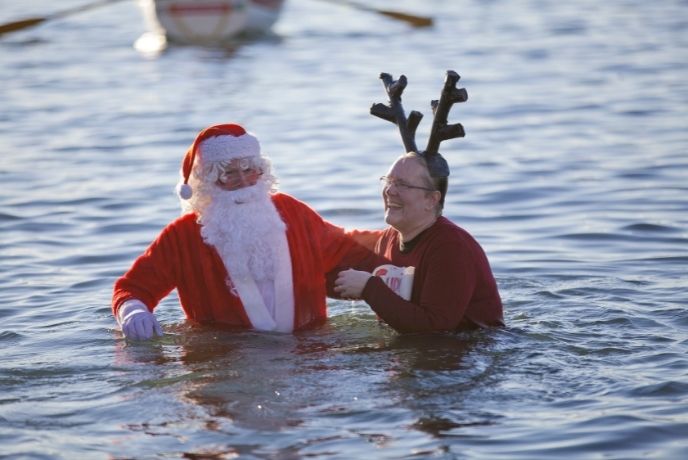 Christmas Day swims
A day usually spent making the most of succulent turkey, crispy roasties and indulgent chocolates, this year why not take the plunge and join hundreds of brave locals and visitors as they run into icy waters.
Coverack

A tradition that goes back over half a century to a simple bet made by local doctor Ian Wort, the Christmas Day swim in Coverack harbour is a fantastic way to add some adventure to your day while raising money for Cancer Research UK. Droves of surprisingly eager swimmers emerge each year in amazing costumes, some getting together in groups to celebrate the theme and some just going all out with their festive attire. After your bracing swim, head to The Paris pub on the harbour for a well-deserved warming drink.
Polzeath

With over 400 people at your side, Polzeath is a great place for a Christmas Day swim. You must be thick-skinned though, as this is one swim where wetsuits are strictly forbidden. Our tip? Take a flask of mulled wine to warm up with afterward. Starting at 11am, this is a great pre-lunch dip!
Watergate Bay

The icy waters of the Atlantic beckon as people from all over Cornwall swap their matching pyjamas for a swimsuit and antlers for the Christmas Day swim at Watergate Bay in Newquay. Quickly banish the cold after your festive swim with the help of the Beach Hut's famous hot chocolates.
Gwithian

The rules are simple for this swim: no wetsuits, Santa hats optional. The stretching sands of Gwithian make this a fantastic spot for the hundreds of sea swimmers that love to add a dash of adventure to their Christmas day.
Sennen

At 11am on Christmas morning as the sun climbs the sky and people across the country settle down with their families for a day of frivolity, the people of west Cornwall congregate for the UK's most westerly Christmas swim at Sennen. Help keep this 50-year-old tradition alive and join over 300 people for the ultimate Christmas starter.
St Agnes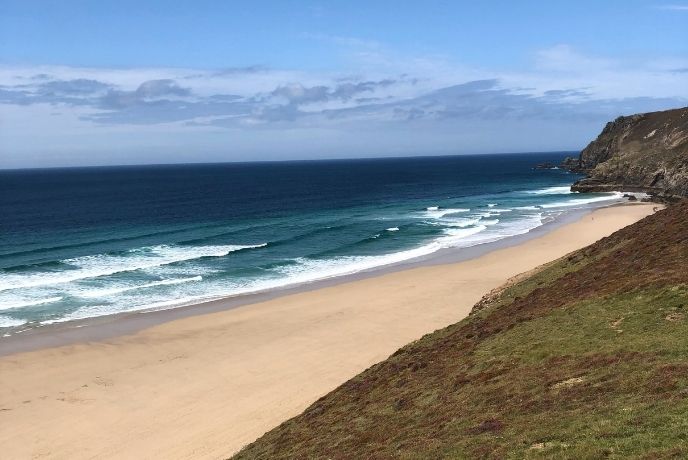 What started as a dare by a local landlady over 20 years ago, this steadfast tradition in St Agnes is now frequented by hundreds of locals every year. It's a no-go for wetsuits though at this swimwear-only dip at Trevaunance Cove. Santa hats can be seen in their hundreds as people march down the slipway in their finest fancy dress to the popular cove.
Bude

Organised by Bude Surf Club, this annual charity dip is a great way to refresh the body before tucking into your fabulous Christmas Day feast. Starting at 11am on Crooklets Beach, you'll be led through a group warm-up before you brave the waves. You won't be cold for long after your swim though, as free mulled wine, hot chocolate, and hot showers take the edge of this frosty Christmas tradition in Bude.
Boxing Day swims
Tonnes of pigs in blankets and fiery Christmas puddings have been eaten, presents have been opened and enjoyed, and people have fallen into bed with satisfied smiles still etched on their faces. How can Boxing Day live up to Christmas Day? With a wintery splash in the sea, of course!
St Ives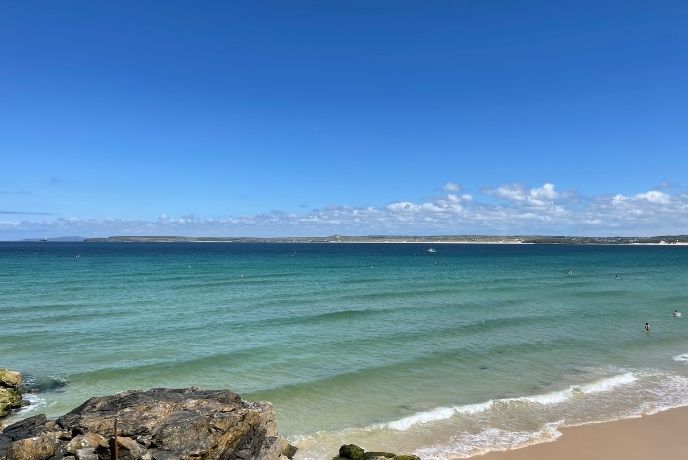 Friends, family and even dogs are invited to Porthminster beach on Boxing Day to celebrate the holiday season in chilly style. Starting at midday, this charity swim in St Ives is the perfect way to escape that post-Christmas haze. Don't worry if you're not great with the cold, as here it's the taking part that counts so wetsuits are welcome – phew!
The Lizard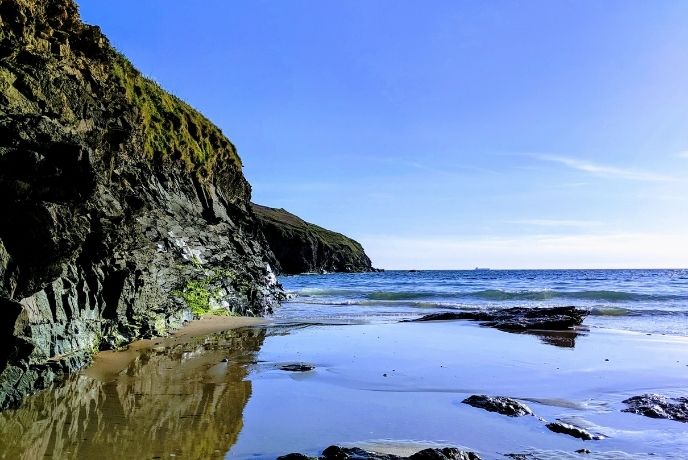 With previous years seeing over 1,000 people taking the icy plunge, the Boxing Day swim at Poldhu cove is one of the biggest in Cornwall. Wetsuits might not be a common sight, but then again, as giant turkeys, superheroes and elves take to the sea, there's nothing usual about The Lizard's maritime charity event.
St Austell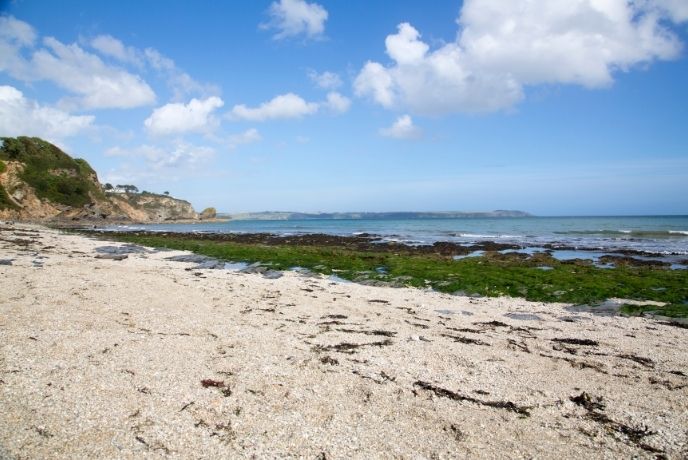 The phrase 'what are wetsuits' springs to mind when joining in the Boxing Day swim at Charlestown as hundreds of people rush into the wintry sea in nothing but their swimming costumes. Tall ships are usually what draws the eye here but on this day it's the occasional festive hat adding a splash of colour to the deep blue waves. Don't worry if you're not up for a dip, watching is almost as fun at this festive ritual in St Austell.
New Year's Day swims
This new year, why not literally wash your slate clean and start the year off on a completely fresh note with a revitalising sea swim right here in Cornwall. With this icy adventure behind you, you'll be ready to take the new year head-on.
Gorran Haven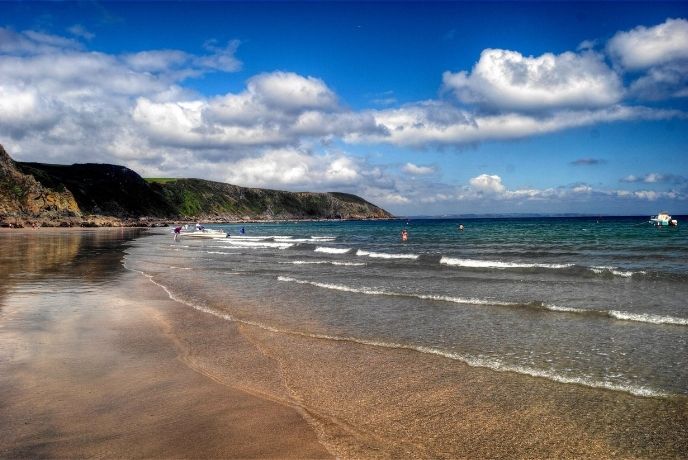 Start the new year with a splash at Gorran Haven's charity New Year's Day swim. Join hundreds of people at 11am as they shed their winter coats for a bracing dip in the sea. Follow it up with a treaty cake from Cakebreads Bakery and there's no better way to freshen up for a brand-new year!
Looe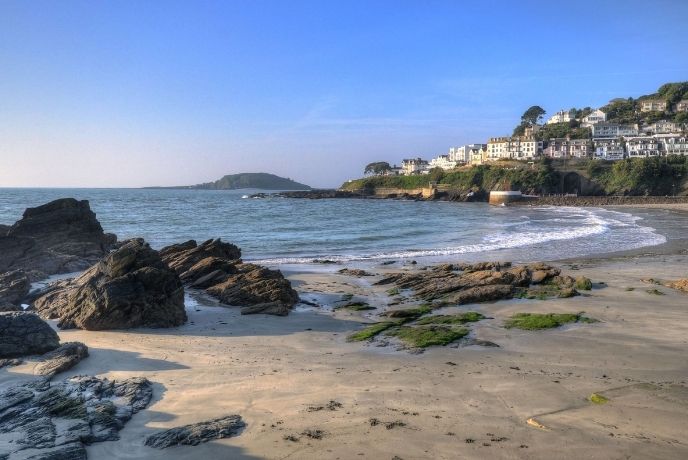 Fancy dress is the clothing of choice for the acclaimed New Year's Day swim at the stretching sands of Looe. Raising money for the RNLI, this startling start to the new year is a great way to wash the cobwebs away after the Christmas break, leaving you raring to go.
Falmouth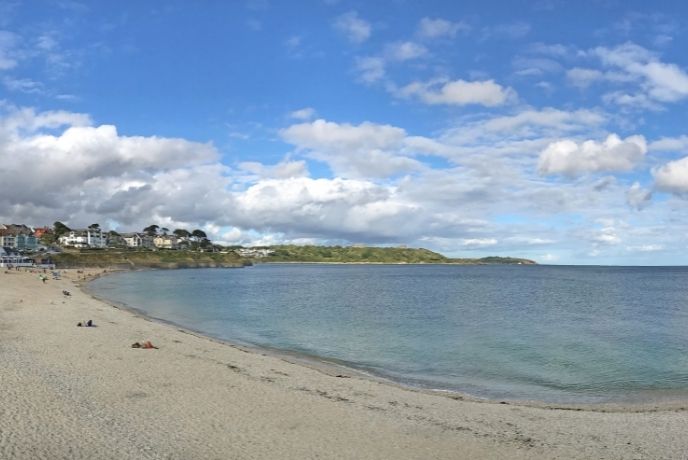 Gyllyngvase beach in Falmouth is a stunning setting for a New Year's Day swim, which is made clear as hundreds of locals and visitors brave the January temperatures for a refreshing, metabolism-boosting dip at midday. Swimsuits, wetsuits, even a suit and tie – it doesn't matter what you're wearing as long as you're joining in!
Newquay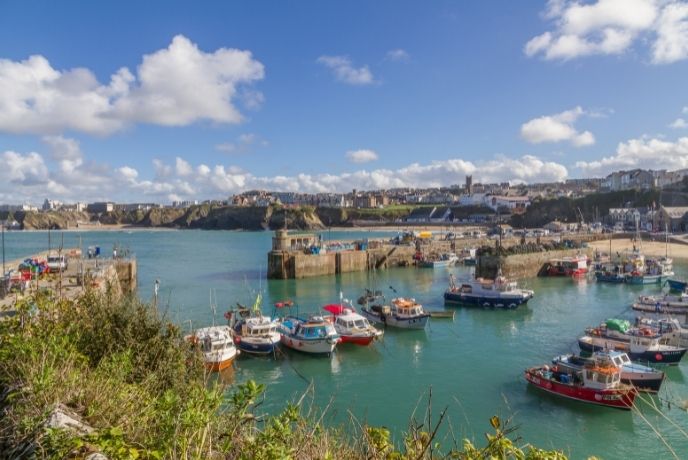 Kicking off at 1.30pm, this mind-clearing swim at Newquay's Harbour beach is a superb way to recover from your New Year's Eve party. This swim is practically a spectator sport now so we advise arriving early while there's still space to get through! This is another charity swim so donations are gratefully received while you're there.
Have these holiday festivities piqued your interest? Enjoy some wild swimming this Christmas and beyond from one of our cosy Cornish cottages.