With the kids back at school and the grandparents hopefully willing to babysit, a short break in Dorset deserves a night at the theatre - a great date night for the grownups. Around Dorset the theatres and venues are packed with some really big names and there are some great events throughout the year.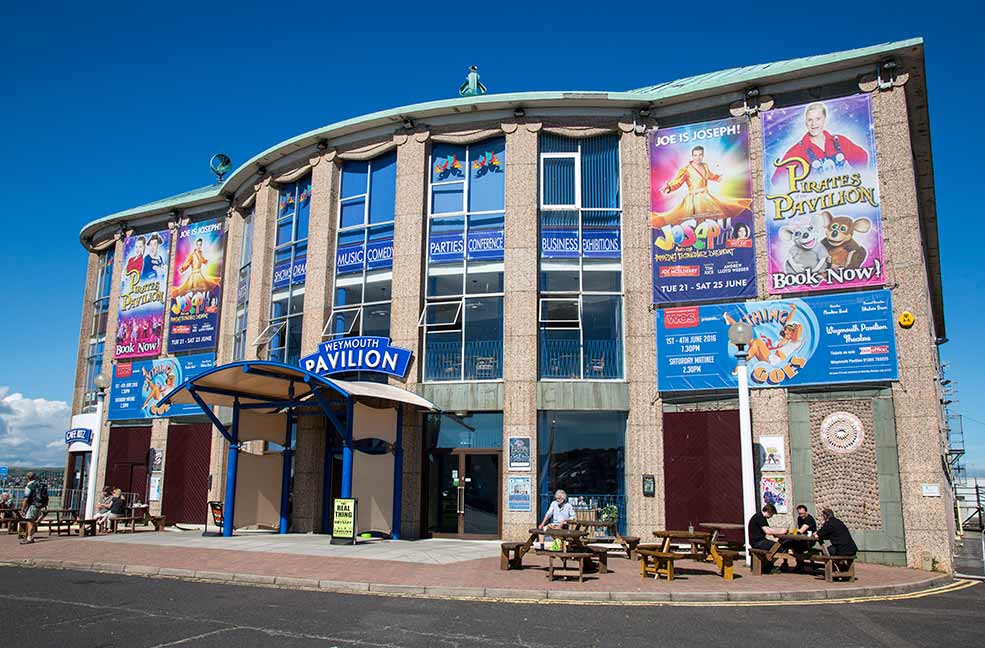 Weymouth Pavilion
Weymouth Pavilion not only has great events on throughout the year but also has beautiful views on dark nights when you can see the lights dancing out across the sea as you head out for an evening of entertainment. You can start with dinner at one of Weymouth's many cosy retreats, such as Nautico Lounge, which offers an amazing selection of tapas, which at £9.95 for three options and a free glass of wine thrown in, is perfectly priced.
At the end of 2017, The Illegal Eagles, (acclaimed as the World's Official No. 1 Eagle's tribute), returned to Weymouth to celebrate their own 20 years of UK and international touring so that's the calibre of act to expect if you're on holiday near Weymouth - well worth a look.
BIC Bournemouth
An entertainment extravaganza with a whole host of variety, throughout 2018 there's the superb juxtaposition of Slam Wrestling for the feisty boys and girls to the dainty delight of Pavilion Tea Dances. They hold everything here; at the end of 2017 you could take a trip down memory lane and reminisce about a concert that you first went to together as The Sex Pistols Experience, along with UK Ramones and Take The 5th were all on - a great example of the type of entertainment you can expect whenever you holiday near Bournemouth. Bournemouth is the perfect destination for entertainment as well as great restaurants for a romantic dinner. Why not start at Aruba for some cocktails on the sun terrace overlooking the sea, grab some dinner and then head up to the BIC for an evening of music and entertainment?
Bridport Electric Palace
If music is not something you fancy for your evening free of the kids, then why not head down to Bridport's Electric Palace, where something really different and special awaits.
Previous treats have included Bolshoi Live: Le Corsaire, inspired by Lord Byron's epic poem combining conspiracy, love, deception, kidnapping, a harem and a dramatic shipwreck and reworked by Alexei Ratmansky, this was one of Bolshoi's most lavish productions.
Shaftesbury Arts Centre
The small venue is surprising in its quality of production which sees local actors coming together to make memorable performances. Shaftesbury is a quaint town so it is worth getting there early to take in the scenery, from the famous Gold Hill, to the beautiful views over the Blackmore Vale from the perfectly situated garden terrace at the Mitre Inn. The Arts Centre has a varied program, for example they staged The Importance of Being Earnest, for more traditional theatre and a bit of a classic.
If you're looking for somewhere special for dinner, The Grosvenor Arms offers a relaxing bar area with open fire for bar snacks, or amazing wood-fired pizzas, or you can have something a little more lavish from their full menu. There is also the option of 2 for 1 cocktails on Tuesdays and Thursdays, so you can enjoy something with a bit of a twist over dinner.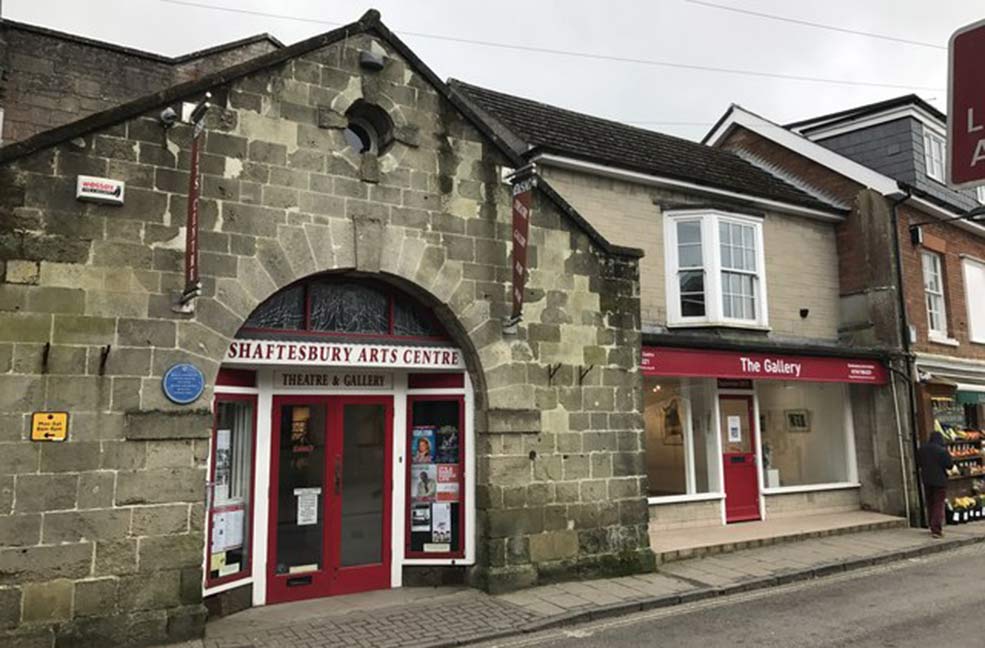 All of the venues I have mentioned do get booked up quickly, so be sure to book tickets online ahead of time, which might also save you a bit of money. It might also be worth booking a table ahead for dinner, particularly in Shaftesbury as The Grosvenor is incredibly popular and gets very busy.