When Cornwall is mentioned, some of the first things that pop into your head are sandy white beaches, crystal blue waters, and incredible coastlines. And although we may associate all of these dreamy settings with summer, there is something equally wonderful about Cornwall in spring. Throw in a long bank holiday weekend and lots of egg hunts, and you have yourself a perfect Easter holiday in Cornwall!
With Easter just around the corner, it is a wonderful time to explore the county's lesser-known areas. With many locations bustling with activities and events from family-friendly to artisan cuisine, Cornwall's fair weather and fragrant air set in the background for an eggs-ellent Easter.
Egg Hunts
Egg hunts are a staple of the Easter Holidays, so why not combine one with a family outing? With so many of Cornwall's unique attractions hosting Easter-themed events, we're sure you can make more family memories, even when the egg-hunting fun is over.
Where: Hayle
When: 25th March - 10th April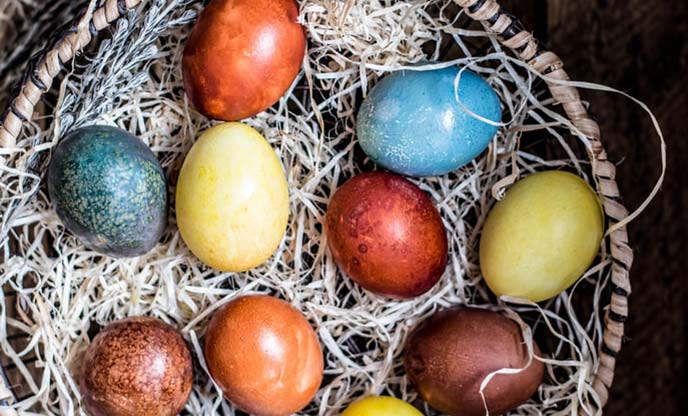 Paradise Park is one of the most entertaining and kid-friendly wildlife sanctuaries in Cornwall and they are once again hosting their annual Easter egg hunt, with a twist! You will not only be searching for classic Easter eggs, but your little ones will be hunting for dinosaur eggs and spotting some of the sanctuary's newest spring hatchings as you wander around. The park is also situated in the harbour-side town of Hayle, which has many eateries that you can mosey on over to once you've finished your happy hunting.
Where: Newquay
When: 16th & 17th April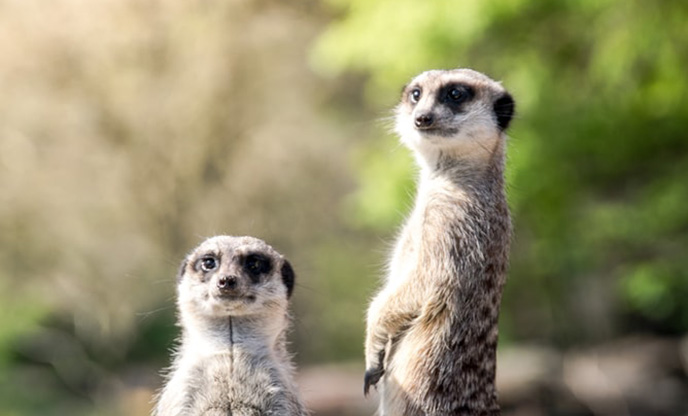 Another Easter event for the animal lover in all of us. With so much to see, from armadillos to zebras, it will be hard to keep the focus on the Easter clues you'll be hunting for throughout the zoo. Newquay Zoo is a fantastic day out for all the family, with animal-themed cafes and takeaways to grab a bite to eat from, you can spend the entire morning and all afternoon at the zoo. Or you can always make your way into Newquay town itself if you haven't had your fill!
Where: The Eden Project, Parr
When: 16th - 17th April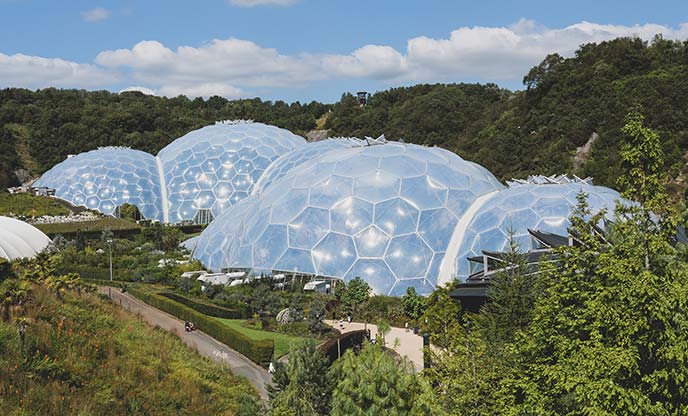 As one of the biggest attractions in Cornwall, the Eden Project is fantastic to visit any time of the year and they certainly go all out for Easter! With so many areas to explore and run around, throw in an Easter Egg Hunt and you're in for an entire day of fun! There is always something new to see at this unique experience, with amazing places to sit and picnic, or to pick up a home-grown and home-cooked meal from one of the kitchens, there really is something for everyone.
Family Fun and Easter Festivals
Whether you are looking for artisan foods and crafts or unique theatre experiences that the whole family can enjoy, Cornwall has some of the best music events and theatre performances in the UK planned for the Easter holidays.
Where: St Endellion, Port Isaac
When: 9th - 17th April
Collegiate Church of St Endellion are delighted to welcome back the St Endellion Easter Festival after being on a physical hiatus for two years. Even though they were able to organise a 'digital festival', it in no way compares to the in-person performance of live music. Artistic Director, David Watkin, returns to conduct the main concert, with many other musically gifted guests and artistic activities to attend throughout the festival.
Where: Porthcurno
When: 10th - 21st April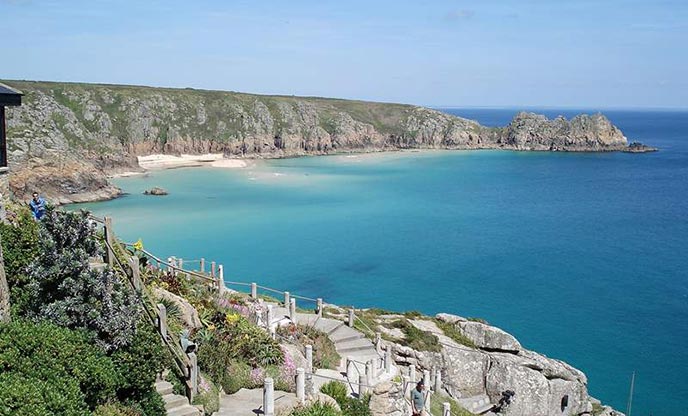 The Minack Theatre is an experience unlike any other. An open-air theatre carved into the rocky cliffside of Porthcurno, the stunning sea views act as the backdrop for every performance. This incredible theatre is hosting an emotional adaptation of one of the country's beloved children and young adult author's most popular book, Jacqueline Wilson's Hetty Feather. No matter the weather, this outdoor theatre will be sure to impress, just remember to bring a good rain-mac and a cosy blanket - you know, just in case!
Need to warm up after the performance? Check out some of these cosy pubs for a warm fire and tasty pint.
Where: Truro
When: 12th - 16th April
Another family-friendly theatre experience that you can indulge in is The Addams Family Musical, performed at the newly renovated Hall for Cornwall. Since reopening last year, the Hall for Cornwall has pulled out all the stops with the number of quality productions they've hosted. With a bar and a café on-site, your whole evening is sorted in this lovely building, but of course, that's not to stop you from discovering Truro's pubs and nightlife after the show.
Where: Carthew, St Austell
When: 19th of April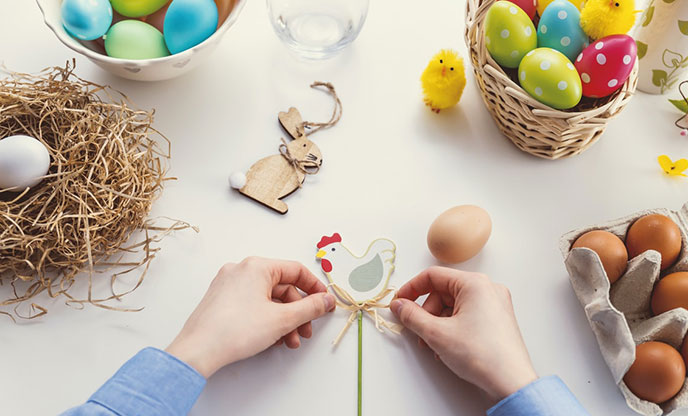 If you and your little ones are feeling a little creative this Easter Break, why not stop into Wheal Martyn Clay Works for a fun arty day out? With lots of Easter and spring-inspired activities on the itinerary, there will be something for every skill set and age. Being a museum as well there will be many things to learn and discover, or you can bring your four-legged friend along for a walk along the woodland trails - once you've finished your arts and crafts, of course!
If you're wanting to stay in this historic and serene location, there is a café in the museum that provides many Cornish treats and goodies.
Looking for other places to take your doggy friends? Here is a guide to dog friendly places in Cornwall.
Where: Bude
When: 15th of April
In the idyllic coastal town of Bude, a local farmers' and craft market is held every Friday on the Bude Canal. What could be better than soaking up the Cornish spring air, chatting to residents, artists, farmers and bakers, while experiencing wonderful produce, food and shopping for little trinkets to take home? Once you've strolled your way through the market, you might as well make your way round Bude! With many galleries to browse and a variety of different eateries there will be something in Bude for every taste and fancy.
Interested in visiting other art galleries? Check out our guide to Art Galleries in Cornwall.
Where: Porthleven
When: 22nd - 24th April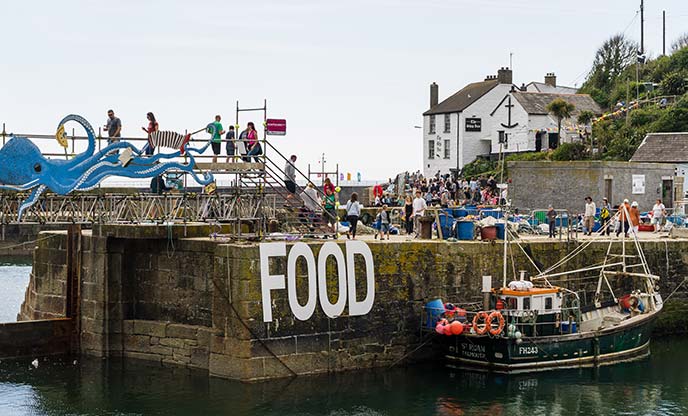 What could be better than ending the Easter Break with a fabulous food festival? Porthleven's Food Festival has grown from a small local festivity to a full-blown food party that draws people in from all over the country. The entire harbour is filled with the smell of freshly baked pasties, mouth-watering seafood, and Cornish sweet treats that you will not be able to say no to. Normally accompanied by live music and the possibility to spot some famous faces from the cooking world, this foodie festival is the perfect way to cap off your Easter break in Cornwall.
Want to visit Porthleven before the festival? Here is a list of things to do in Porthleven.
Dining and Evening Events
If there is one thing Cornwall is known for it must be its award-winning restaurants, amazing local food and eateries. With this guide, you'll be able to discover some special and memorable evening experiences (that taste great).
Where: Bodmin
When: To be confirmed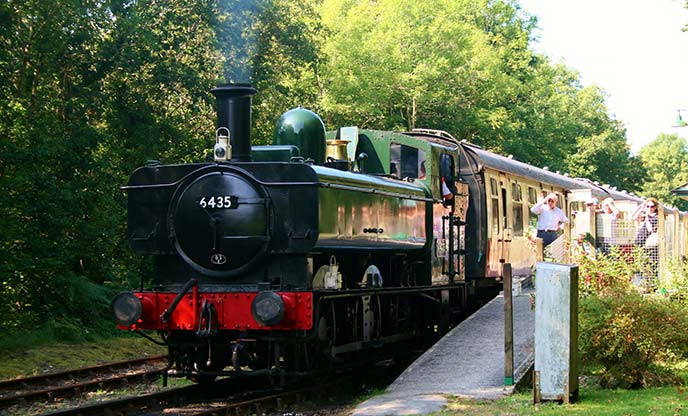 With the Bodmin & Wenford Railway opening its (metaphorical) doors to the public once again, you can expect a host of new events and experiences for the upcoming spring and Easter season. With the dates still needing to be determined, the Railway is hoping to offer those interested a first-class dining experience on one of their wonderful steam engines. Hoping to have everything ready for mid-March, this exclusive foodie outing will be well underway for Easter 2022.
Where: Porthcurno
When: 15th of April
For one night and one night only, the People's String Foundation will be performing at the previously mentioned Minack Theatre. It's one thing to enjoy this amazing theatre and their productions during the day, but it is completely different during the evening. With crisp sea-air and stage-lights to set the mood, this is the perfect location to appreciate live music from these Urban Gypsy musicians. This marriage of the unusual host and unconventional performance is sure to be an evening that won't soon be forgotten.
Want to experience other Outdoor theatres in Cornwall? We have a guide for that!
Where: Hall for Cornwall, Truro
When: 19th - 23rd April
As discussed before, the Hall for Cornwall has arranged many new productions since reopening in 2021, and The Curious Incident is another to add to their impressive roster. Just like the book, the show is a marvellous murder-mystery told through the eyes of fifteen-year-old Christopher, who has a very distinct view of the world. With mostly evening shows and some matinees, this is sure to be an emotional experience in the theatre's newly named Cornwall Playhouse auditorium.
If you are looking for more inspiration on what to do for your Easter holidays, check out our guide on things to do this Easter Weekend.