Film Buffs guide to Devon and Cornwall
Devon and Cornwall are rightly regarded as two of Britain's most beautiful counties so it's no surprise that film makers have filmed a whole variety of different stories here. Devon and Cornwall boast magnificent houses, rugged coastline, unspoilt villages and wild moorland. All of these backdrops have been used on some well-loved films and TV programmes. Here's a list of some of the great locations used in this inspiring part of the world.
Dartmoor (War Horse)
Dartmoor has been described as England's last wilderness so it's no wonder that it makes such a great film location. It's most famous recent starring role came courtesy of Michael Morpurgo's War Horse. The director of the film, Steven Spielberg himself, praised the natural beauty of Dartmoor. The farm, where Albert (Jeremy Irvine) first keeps Joey the horse, is Ditsworthy Warren, an abandoned cottage which can be found a couple of miles southeast of Sheepstor. Sheepstor and Meavy are two of the most recognisable locations used in the film, which also uses footage filmed around Combestone Tor, Haytor and Ringmoor Down.
Saltram House (Sense and Sensibility)
Saltram House is called Norland Park in the film adaptation of Jane Austen's Sense and Sensibility starring Emma Thompson, Hugh Grant and Kate Winslett. It's easy to imagine yourself in Austen's England as you walk around this magnificent Georgian Manor House and grounds near Plymouth.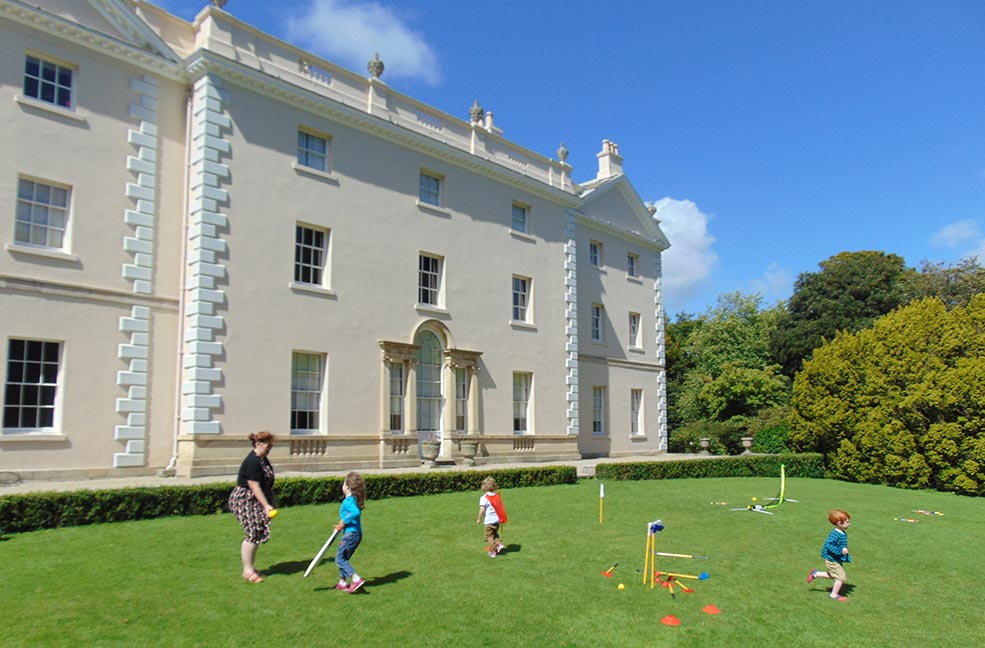 Anthony (Alice in Wonderland)
Tim Burton's reimagining of the classic children's story by Lewis Carroll uses Anthony House in Torpoint as a setting. Alice in Wonderland stars Johnny Depp but also includes hundreds of local people who got the opportunity to be extras. The house and gardens are the stars of the beginning and end of the film as the action is placed firmly in front of the beautiful 18th Century mansion. Anthony is well worth a visit as you walk around trying to spot the odd White Rabbit.
Plymouth (Tomorrow Never Dies)
The James Bond film Tomorrow Never Dies features a number of Royal Navy locations in and around Plymouth. Pierce Brosnan stars in the 18th Bond film where some filming took place at the Devonport Naval Base. HMS Westminster, which was renamed HMS Devonshire, HMS Chester and HMS Bedford also featured in the film.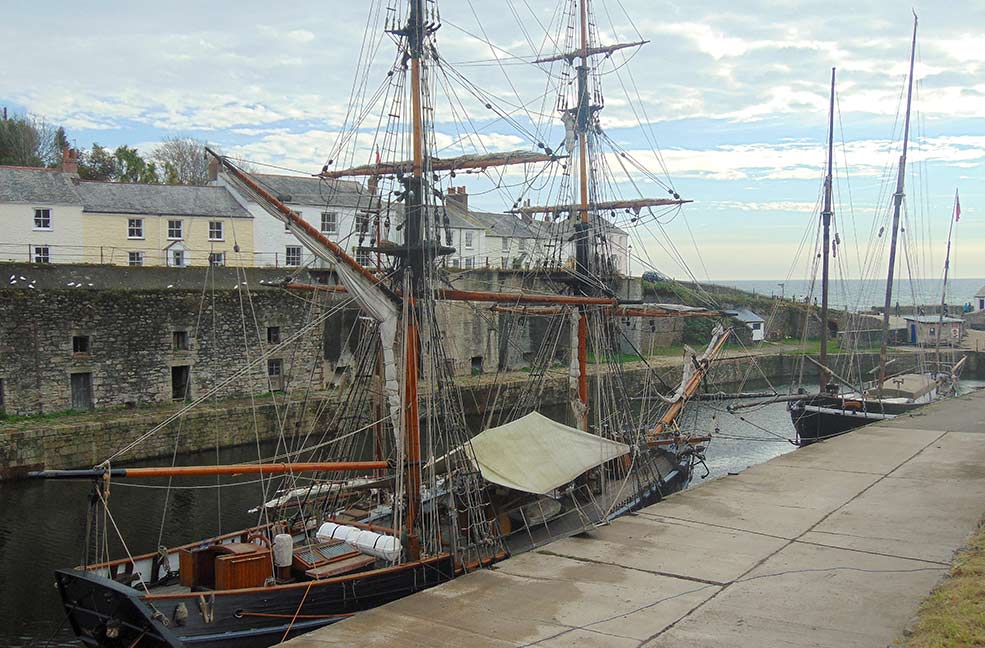 Charlestown (Poldark, Pirates of the Caribbean)
Few places in Britain are as evocative and unspoilt as Charlestown, near to St Austell. This tiny harbour instantly transports visitors back to a time of sailing ships and tin mining. Charlestown is brilliantly preserved as a turn-of-the-century China Clay port. It has a row of sailor's cottages overlooking the small harbour which is usually filled with 19th Century sailing ships. It is used regularly as the harbour in Poldark and has also featured in the Hollywood blockbuster Pirates of the Caribbean.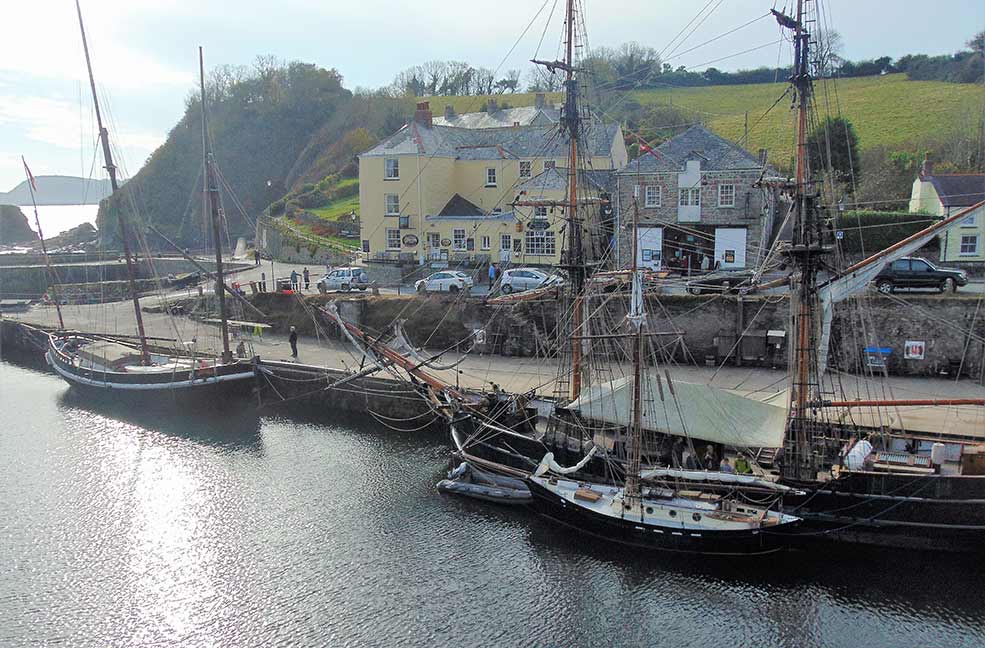 North Cornwall (Poldark)
No list of locations in the South West would be complete without mention of North Cornwall and Poldark. The beautiful landscape of North Cornwall is as much a star of the series as any of the human stars. Bodmin Moor, Padstow, Porthgwarra, Gunwalloe and Charlestown have all been used as backdrops but for many people it is the Wheal Houses which are most evocative features of this story. These iconic ruins point upwards throughout the Cornish countryside just begging for photo opportunities. I drive my family mad by pulling over frequently to photograph another Wheal House for my collection. Botallack and Levant mines feature heavily in the TV series. The Owles and Crowns mine near Botallack (with some computer trickery) gets used for Wheal Leisure, and Levant Mine is used for Tressiders Rolling Mill.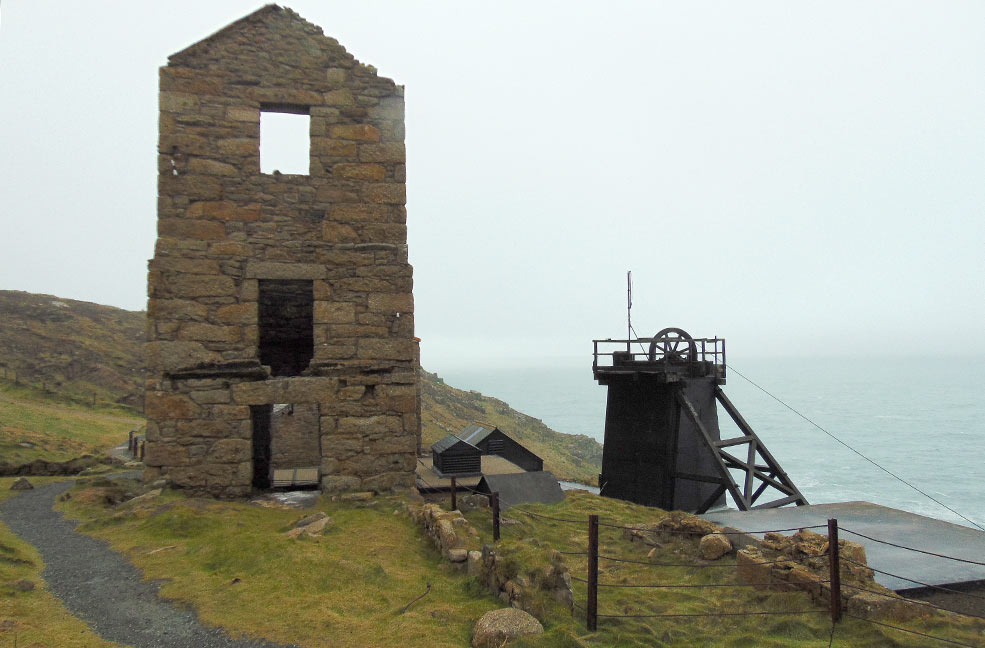 Hartland Abbey & Quay (The Night Manager)
BBC's adaptation of The Night Manager introduced many new fans to the writer John Le Carre and the actor Tom Hiddleston, but will also introduce some people to the pretty area of Hartland Abbey and Quay in North Devon. When Tom Hiddlestone's character stays in a remote cottage they filmed the scenes on the Hartland Abbey Estate. Filming also took place in two real businesses in the village, the Anchor Pub and O'Donnell's shop.
Dartmoor Zoo (We Bought a Zoo)
And lastly mention must be made of one place which wasn't used as a location at all! Dartmoor Zoo was the inspiration for the story of We Bought a Zoo but sadly was never used as a location.