St Michael's Mount: Notes from a small island
I've seen St Michael's Mount from the road a few times but it's taken me a while to plan a visit when on holiday in Cornwall. I think my only excuse is that I assumed it was one of those places that although it looked fabulous in photographs I was worried that up-close it might let me down. Thankfully, it wasn't a let-down at all. It's such an interesting, unusual and frankly mind-boggling place. You really wonder at the enterprise and sheer foolishness of building a stately home on a huge chuck of rock 500 metres out to sea.
My children found the idea of walking to a castle over a causeway strangely thrilling. We almost missed our chance and the tide was actually filling in behind us as we made our way over the causeway. We did have a moment of panic when we were told that we had to get the boats back but didn't have any cash on us. Our children thought they might have to spend the night on the island but the gift shop thankfully gave us cashback for the boat trip.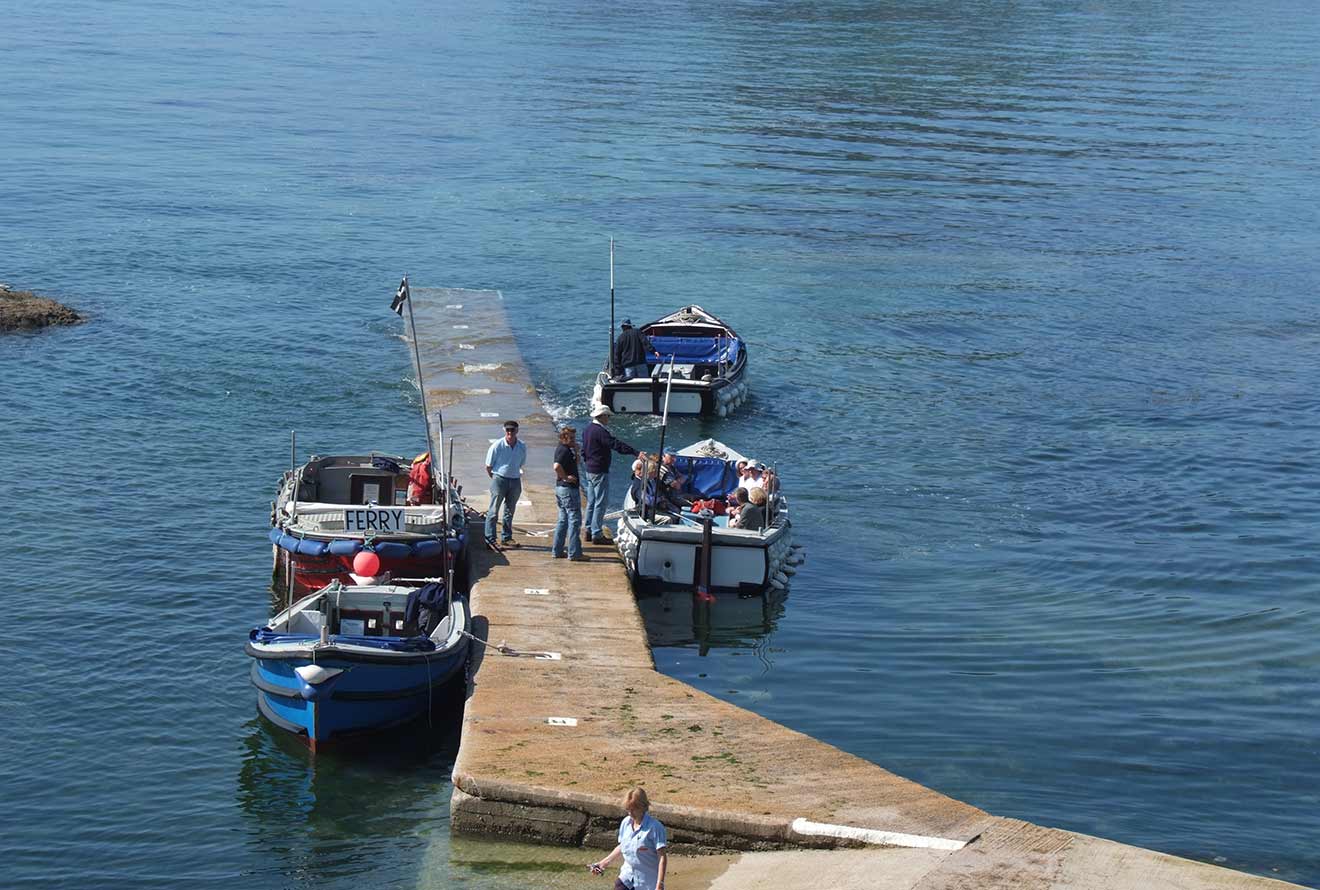 Before we visited the castle itself we had a little wander around the harbour and castle gardens. One of the things which really stood out to me about St Michael's Mount is that it is a genuine working community of around 30 people who work on the castle and grounds. The harbour is tiny but has a few working fishing boats and is genuinely charming, while the gardens are surprisingly extensive. It really makes you wonder how they manage to fit so much on such a small island.
The walk up the mount itself would be strenuous on any surface - the cobbles make it particularly difficult but the view from the top makes it all worthwhile. At the entrance to the castle you can see across to the village of Marazion as well as being able to see many miles of Cornish coastline around Mount's Bay all the way to Land's End. The castle is the official residency of Lord St Levan but it's managed by the National Trust so there is a small entrance fee for non-members. The house was used for many years as a summer residence for the St Aubyn family and, in places, the building still seems like a family home - there are photos and paintings of the family throughout the castle. As well as the castle there is a fantastic little 15th Century chapel on top of The Mount. Because the causeway was underwater when we returned to the harbour we had to get boats back to the mainland, as we'd been warned about. For my four year old boy this was the highlight of the whole visit.