The Royal Cornwall Museum is one of those places which I walk past, but never go in. This is despite the fact I always recommend visitors check it out (and they always return singing its praises). I thought it high time I pay the museum a visit myself and headed there on a Tuesday afternoon during half term.
An adult ticket is £5.50 (correct for 2017) and after paying for mine, the friendly staff member gave me a map and asked if I need any help with anything. I headed into the main space and was taken aback by the scale of the building – there are 13 different areas to check out on the map (two are a shop and cafe, integral parts of any good museum in my opinion!).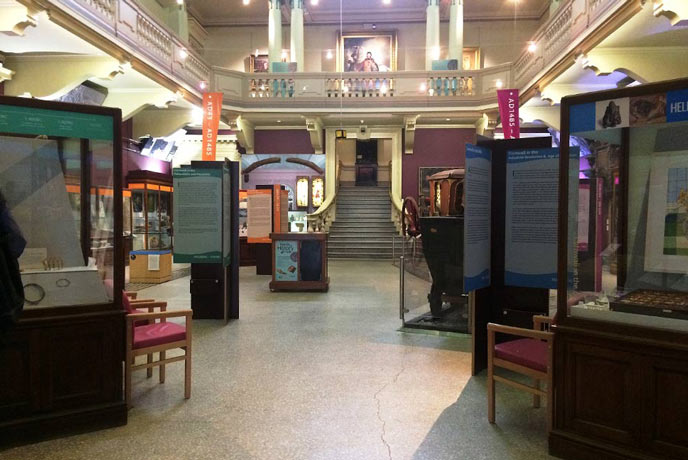 I decided to work through them numerically. I'll be the first to admit my knowledge of Cornish history is pretty poor, but I after a couple of hours mooching about The Royal Cornwall Museum it has already vastly improved. The main section takes visitors on a journey through Cornwall's history, from the prehistoric to present day.
It's split up into four sections with relevant archaeology, anecdotes and summaries for each. As a total novice, I really appreciated this beginner-friendly layout and spent a good hour thoroughly reading through everything and checking out the artifacts on display.
Though I was flying solo (my favourite way to explore any gallery or museum) I couldn't help but note this place was a real hit with kids. It was half term and by 11am the museum was full of children getting excited about history and measuring themselves in comparison to 7'4" Anthony Payne AKA the Cornish Giant.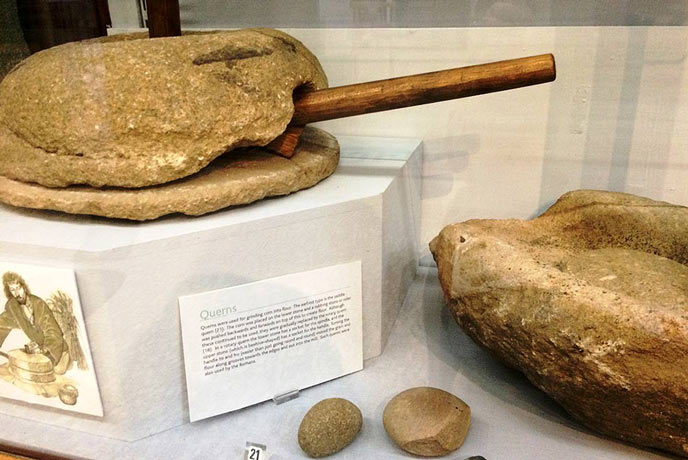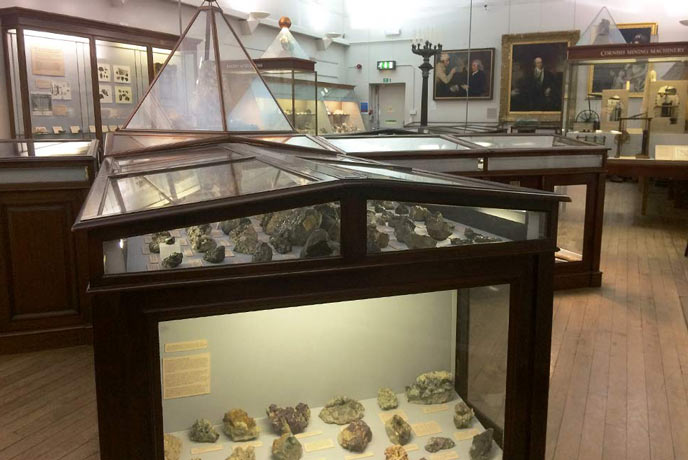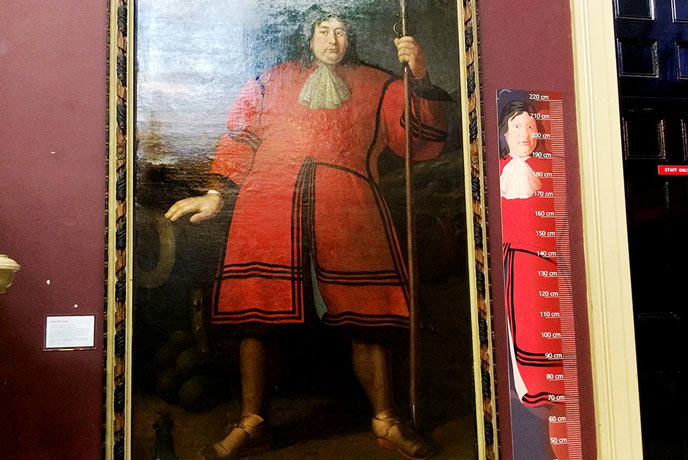 As I made my way around the museum, I noticed there were lots of efforts to make it an interactive experience and engage children. They've managed to do this while still curating a very impressive museum which even the buffest of history buffs would enjoy. For example, those remotely interested in minerals should check out the Rashleigh Gallery, which boasts a vast and internationally renowned mineral collection.
Upstairs I was first greeted with a rather enviable local treasure collection! The surrounding galley explores creative craftsmanship in Cornwall and beyond, through the ages. It was fascinating to see how this changed as 'shopping' was invented in the Victorian era, effectively turning us all into consumers. If manuscripts and maps make your heart beat faster, make sure you book an appointment to check out the Courtney Library which has over 65,000 such books.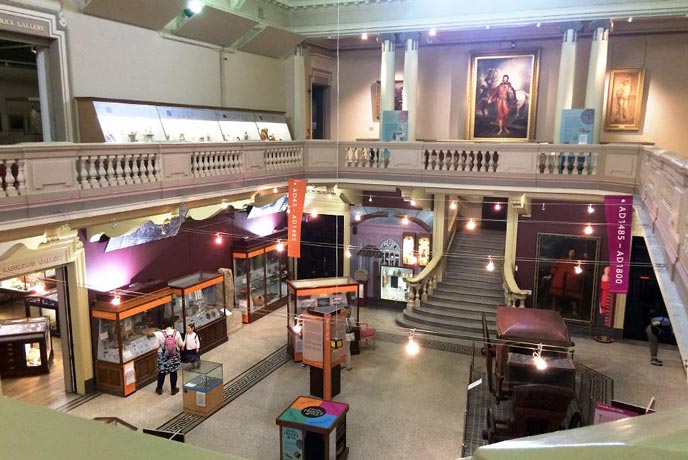 My favourite section upstairs was the exhibition 'Hireth – A Cornish Landscape' which opened in March. The word 'Hireth' comes from the Cornish language and has no direct English translation, but loosely it means a longing for familiarity and a sense of home. One of the ways it was described in the exhibition was like seeing a friend's face in a crowd of strangers. The exhibition aims to evoke that sense through a collection of fine art exploring the Cornish landscape; my favourite was the oil painting 'Cornish Hedge, Catallack' by Michael Strang.

As well as ever changing exhibitions and artifacts on show, the Royal Cornwall Museum offers a varied events calendar too. Their range of summer holiday activities are pretty epic, including the fantastic sounding 'Messy Mondays' - a drop in arts and crafts session where kids can make a piece of art inspired by the Museum's collection to take home. There is also a lovely gift shop which sells plenty of children's toys along with treasures to please grown-ups too, like ceramics and art prints.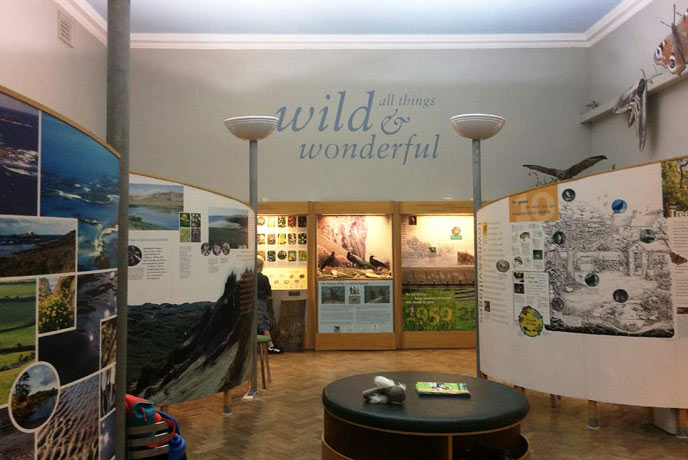 Adult tickets are £5.50 which includes a £1 donation and can be used all day, while under 16s go free. The museum is closed Mondays* but open Tuesday to Saturday 10am – 4.45pm and until 4pm on Sundays.
*Open Bank Holidays and School Holiday Mondays
Summer Opening: 7 days a week from 24th July- End of August.