Freshwater beach is not your typical bucket and spade beach; in fact if sand is what you are after then this beach may not be the best choice. There is sand to be found, as Nigel (my yellow Labrador retriever) and I discovered, but only at low tide or further towards the easterly end. This beach is mostly made up of flint and chalk pebbles, giving a dramatic vista and making walking quite a challenge!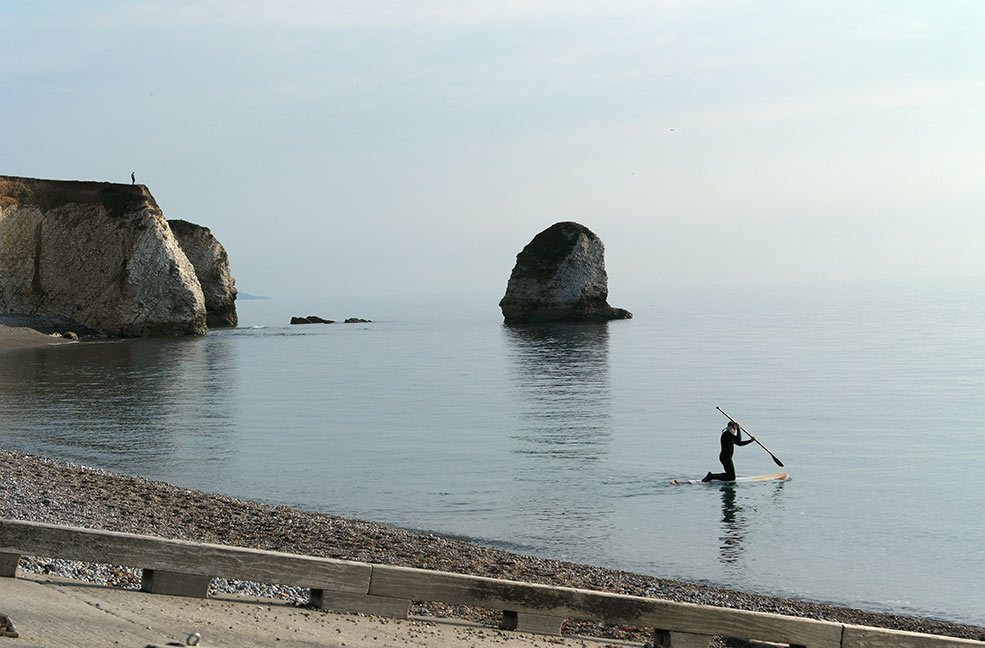 Freshwater at a glance:
> Parking close by (pay and display)
> Delicia Cafe (closed in winter)
> Dogs allowed October – April
> Public conveniences nearby
> Close to The Needles
Before you get lost in our blog, take a look here at our lovely Freshwater holiday cottages in the area. You can also check out the weather from our live webcam.
We decided to stop off here for a wander after hearing about historic smugglers who used the caves at the bottom of the surrounding cliffs. The cliffs are certainly impressive, great big chalk monsters, towering at either side of the bay. The beach slopes down to the sea and is popular with kayakers and stand up paddle boarders. Isle of Wight Adventure Activities are based here and can help if you are feeling particularly adventurous (you'll need to book them in advance though).
Nigel and I wandered along to the far easterly end of the beach and spent a very interesting hour looking in rockpools weirdly cut out of the chalk rock by the sea. I found a sea creature of some kind, Nigel was only interested in burying his tennis ball in the sand and then digging it out again! No sea glass to be found here, but then maybe I just missed it?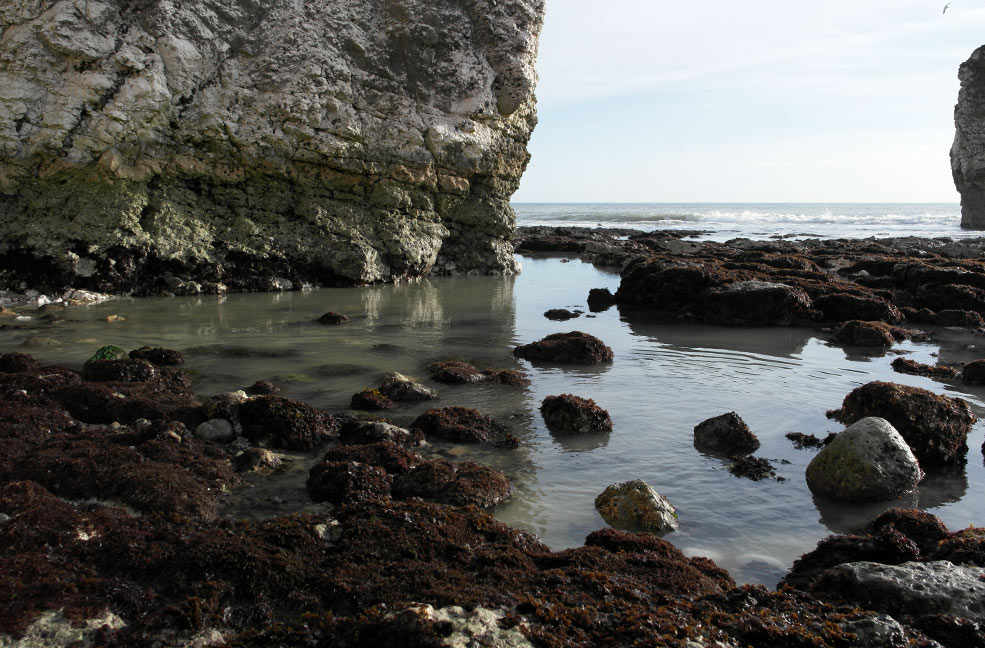 On a warm sunny day it must be very different and I can picture families enjoying the space and tranquil sea views. On my visit there were no facilities open, I imagine the Delicia Cafe over the road only opens during busier times. Freshwater Independent Lifeboat is stationed above the beach and have a shop offering snacks during summer months, too.
A short promenade runs along part of the beach and even on a chilly winter's day people were taking advantage of somewhere to sit and take in the view.
If you are looking for a walk at the same time then from here you can head off along the coast in either direction. Either way it is a steep climb, especially up to Tennyson Monument but the views are stunning and it's well worth the effort. For the very energetic you can carry on to the Needles past the monument on foot; it's about an 8 mile round trip though so go prepared.
I'd recommend tying in a visit here with The Needles and if you go by car it's only a ten minute drive a way. The Needles is the iconic landmark of the Island and really shouldn't be missed. Yarmouth is also good for a look around whilst you are in the west with some interesting shops and eateries.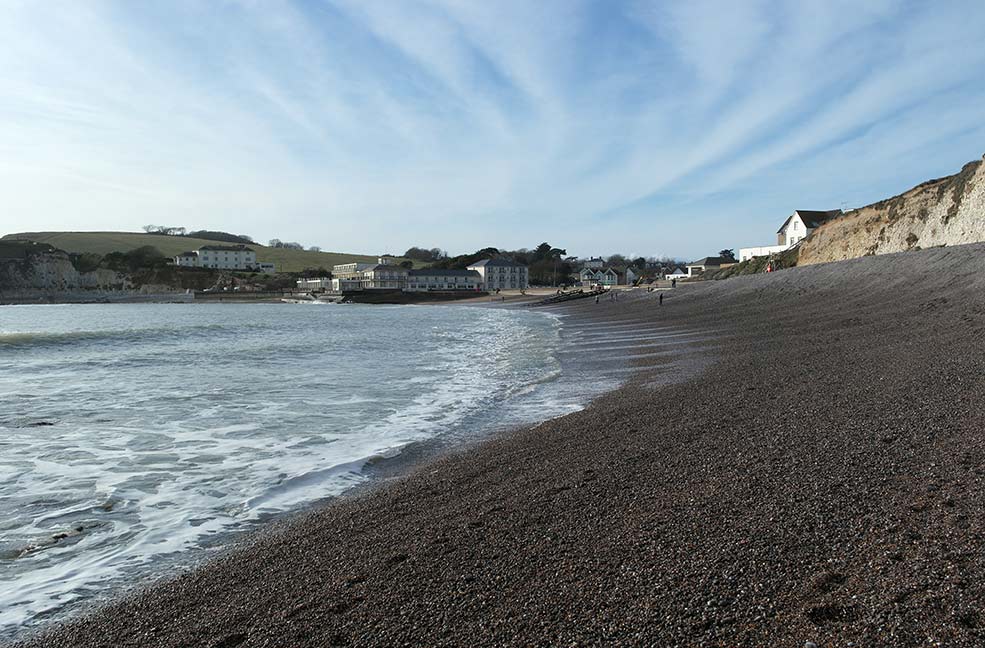 So, back to Freshwater Bay. Go for an hour or a day, blow the cobwebs away and take in the view, you'll be glad you did.