Part of the Tate gallery collection – which includes Tate Modern, Tate Britain and Tate Liverpool - Tate St Ives is the Cornish outpost of the family. It opened in 1993 with a view of showcasing the talent alive in St. Ives. And as galleries go, this one is a stunner. The impressive looking building is just a few steps from Porthmeor beach and as such commands excellent views.
It was recently closed temporarily as part of an extensive refurbishment project. The job was supposed to take only 6 months, but inevitably these things always take longer than expected!
Before you get stuck into this article, browse through our collection of holiday cottages in St Ives.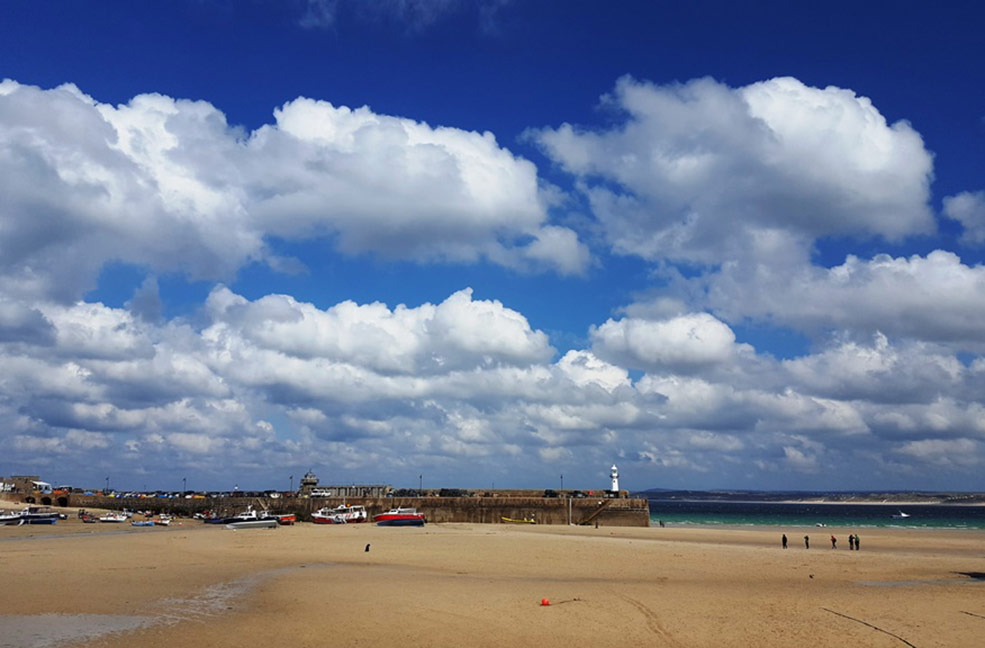 The current exhibition space is twofold. There is a large curved gallery looking out to the sea which has previously played host to huge 'sea paintings' by British Artist Jessica Warboys. The giant canvas, a main piece in the collection, was covered with patterns made at the beach, the design dictated by the rhythm of the waves. The paintings were impressive not only in scale but also in innovation. I thought it was particularly clever hanging them in this gallery with views out the Atlantic. The second space sits behind this gallery and transports you around the world with the various artists on display.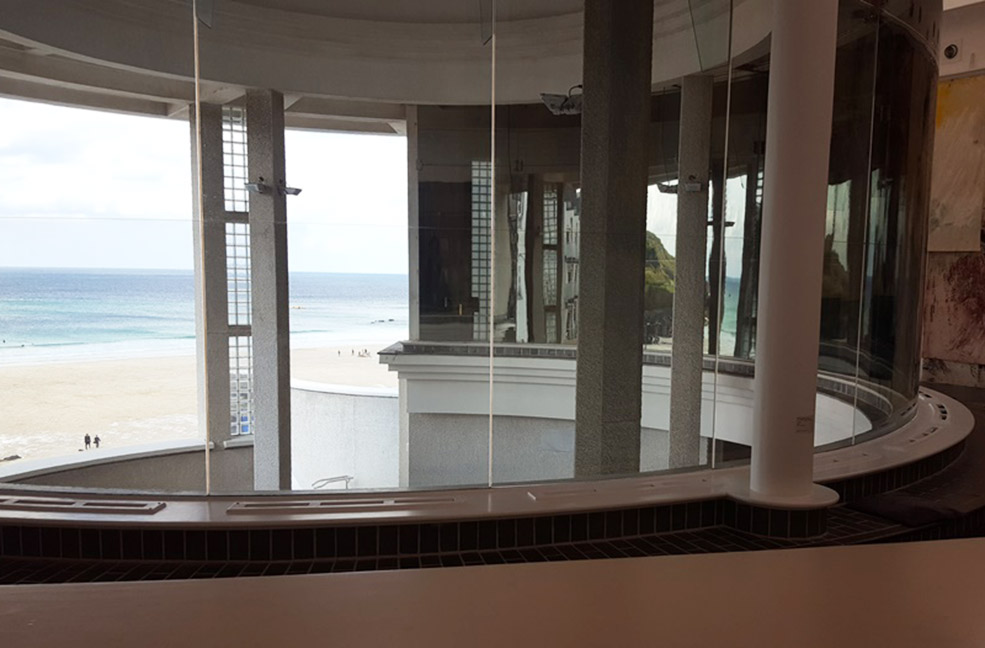 We spent no more than 45 minutes exploring the various galleries and at £8.25 a ticket (with donation) that is quite a pricey slice of culture! So with that in mind, it would be well worth planning your visit to get the most out of your ticket price.
Consider visiting on Friday when you'll get free access to 'Film for Friday'. The series shows films that look at many themes from current exhibitions, giving visitors a more immersive experience. This May will see the only complete film available on renowned potter Bernard Leach, fantastic for those want to dig deeper into the history of The Leech Pottery.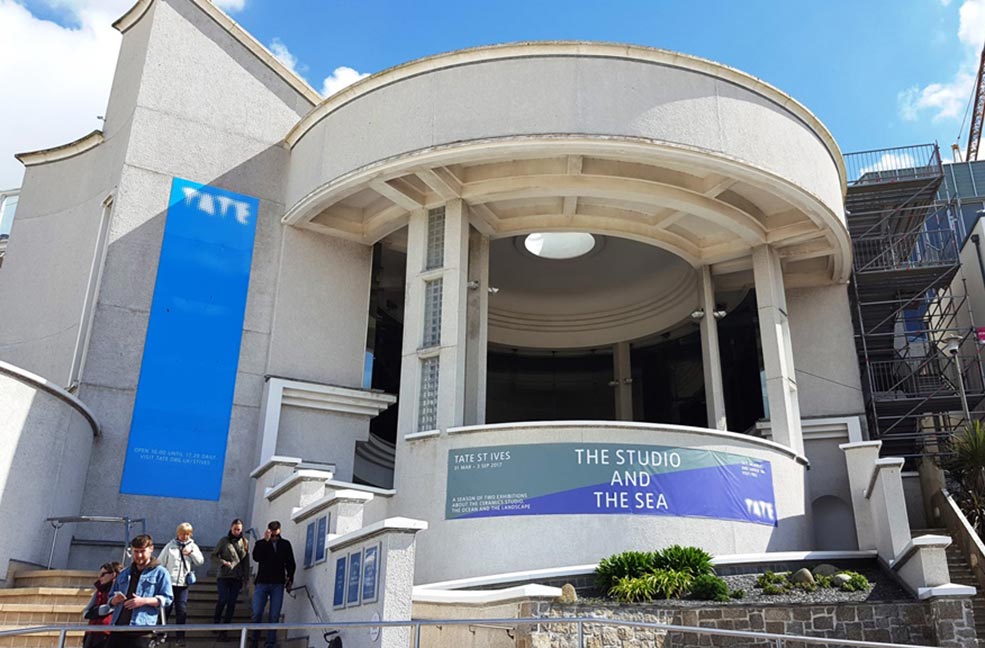 Alternatively, visit on a day that coincides with a talk you're interested in; there is a fantastic range of talks on at the gallery and some are free to attend.
You'll also find a great programme of events and workshops on. Take the regular 'Look Groups' event, which happens around twice a month. Based on the concept of a book group, Look Groups are an informal group where members meet once a month to discuss art, artists and ideas.
You might want to plan your visit in time with exhibitions that tickle your artistic fancy. If ceramics are your jam, you'll no doubt enjoy the current offerings. If abstract art does it for you, hold off until later this month when Cornish artist Patrick Heron will be celebrated in the new gallery. This show will make use of the new building and will include large-scale paintings which will allow visitors to really explore Heron's sense of scale, colour and composition.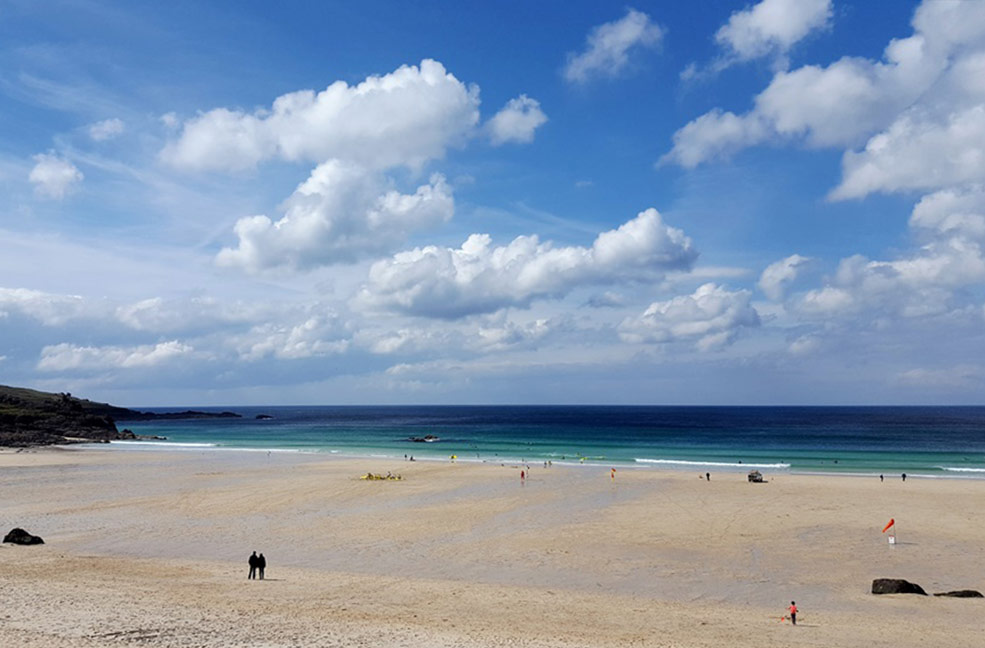 Alternatively, head to the Tate on a Tuesday and for just £3 extra you can be taken on a guided walk through St Ives. On such a walk you'll discover the story of the artists who live here and come to understand why St Ives has a worldwide artistic reputation.
One exhibition I've already got pencilled in my diary features renowned author Virgina Woolf. Taking place from January to April 2018, the exhibition will be led by Woolf's writing which will act as a prism though which a feminist perspective on art can be explored.