2018 marks 250 years of the circus in the UK and there are so many events taking place across the country in celebration. Bristol has a whole host of performances planned and, as the city of circus with more circus companies than any other, they're set to be spectacular.
With this in mind, The Greatest Showman comes at a very special time in the lifetime of circus and carries a message that rings true in many areas of life: accept yourself for who you are. The film is based on the story of PT Barnum, an American entrepreneur who took weird and wonderful acts on tour for the first time in the USA, and follows his journey with the show.
The characters and scenes burst into life with bright colours accompanied by a gloriously uplifting soundtrack that you'll be singing for the rest of the week. Needless to say, the film is a beautiful portrayal of circus life that is perfectly mirrored in our Showman's wagon.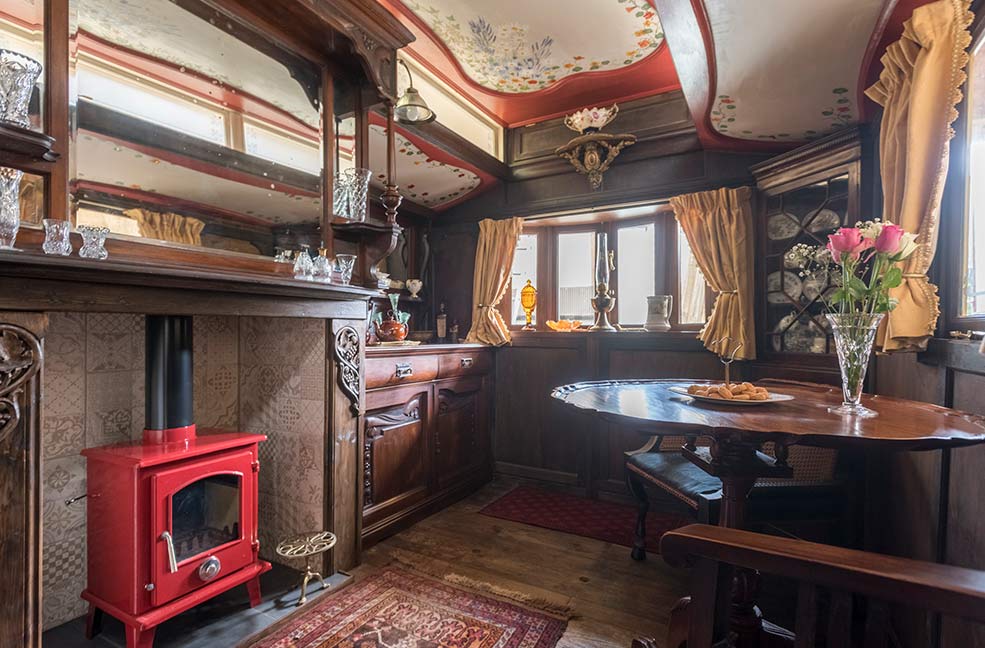 Sanger's Showman's Wagon is an eclectic collection of furniture and trinkets framed in the hand-decorated interiors. The genuine wagon has been carefully restored by hand by the owners. Each detail has been researched to ensure that the wagon was returned to its true glory both inside and out. This is an original fairground wagon, and one of the first ever built in this style, so it has seen plenty of exciting moments in its long history. The prior owner was born in the wagon just like his mother was before him – this was a real home to a British showman.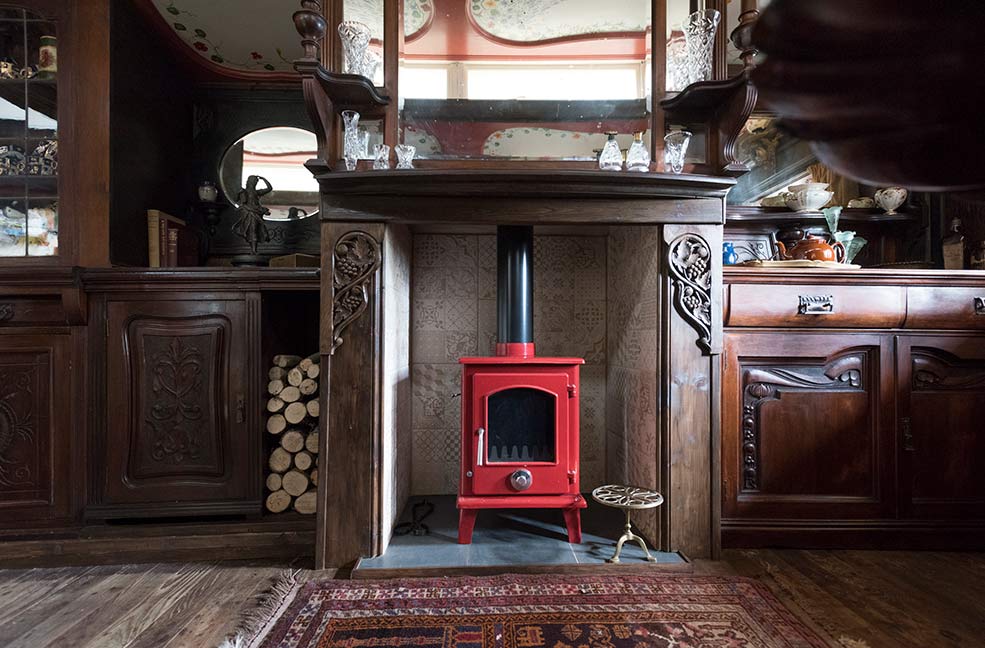 The bedroom is intriguingly beautiful. The ceiling and wall panels are hand-painted with florals and swallows, the pastel colours make this a bright and airy space to wake up in and drastically contrast the dark wood panels in the rest of the wagon.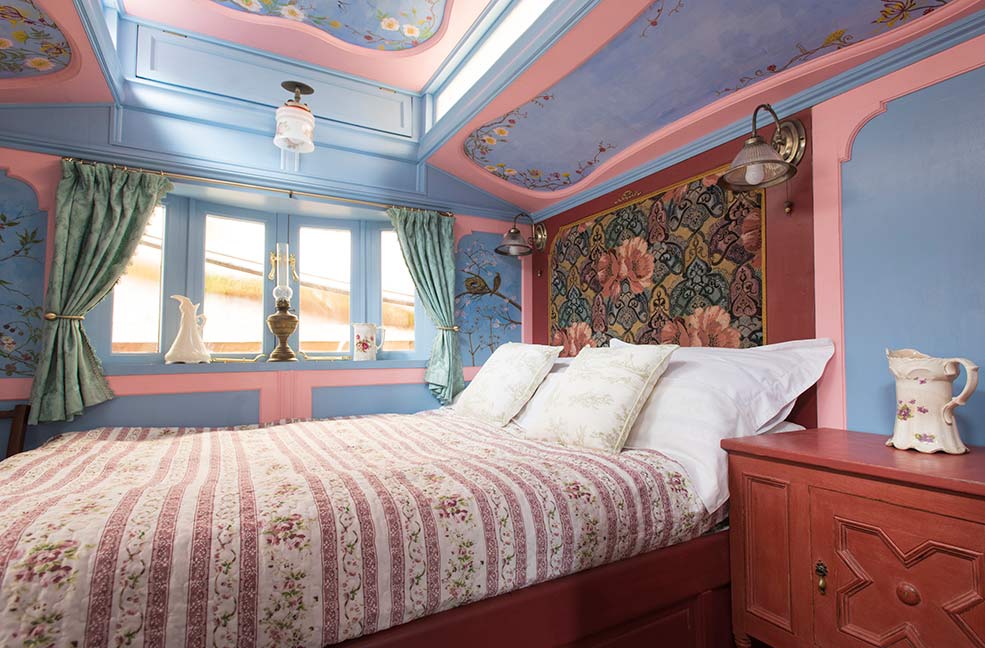 The main living space is dark and dramatic with dark wood panels, intricately carved, and beautiful paintings on the ceiling embracing the autumnal colour scheme. A wood-burner keeps you cosy and warm during your stay and the surrounding area is adorned with trinkets and small decorations so you'll always have a new section to discover when you first arrive.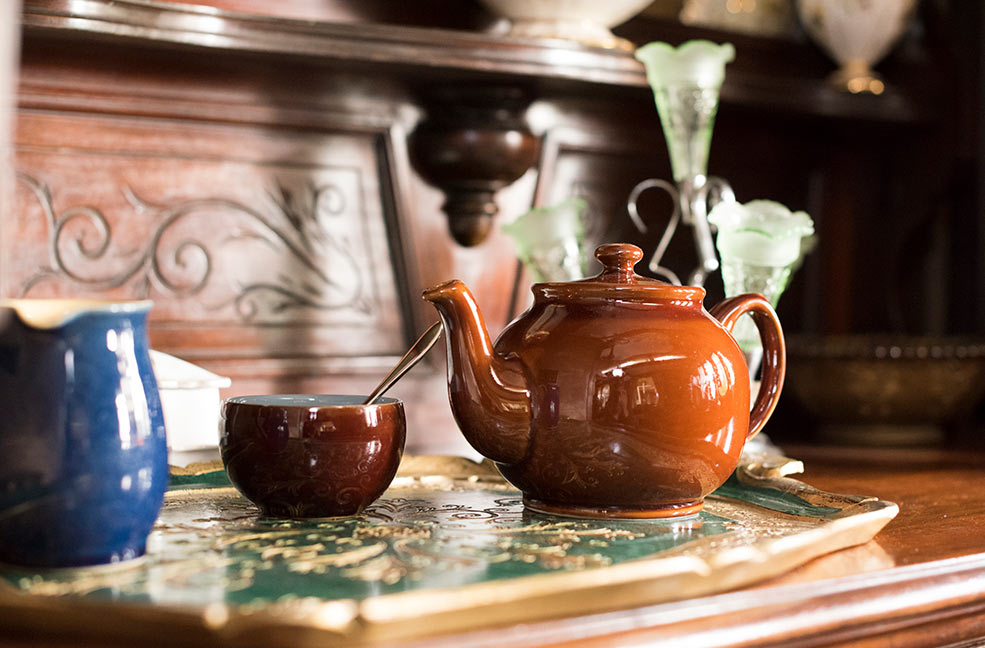 Step into a totally different world and experience living like a showman in this beautiful and historical home.