Looking for something a little different to celebrate Valentine's this year?
Although our cottages are stunning places to stay, our glamping locations offer up some amazing views over rural and seaside vistas while giving you the privacy of a remote spot. Relax and be at one with nature in these lovely Shepherd's huts, cabins and tents. More luxurious than camping but with a rustic charm, each of these hand picked homes brings beautiful elegance to enjoy whilst spending some quality time with your Significant Other.
Spend a week hand in hand by the fire sipping a glass of wine as you reminisce about your time together. Remember where you met or the first time you were introduced to his parents. Go for long walks in the countryside or settle down outside your Shepherd's Hut with a blanket and a book for a cosy afternoon enjoying the great outdoors. For a romantic evening in, make up some hot chocolates with marshmallows and sit outside under the stars.
If you're short on time, why not book a short break or a mid-week visit? It'll break up your working week and give you some quiet time together out of the busy seasons.
Here are five of our glamping properties to take your other half for a Valentine's to remember.
2.2 miles E of Rock / Sleeps 2 + cot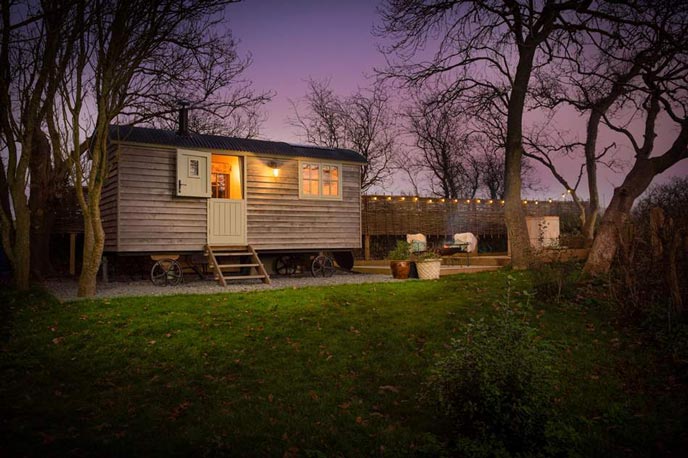 7.7 miles S of Bideford | Sleeps 2 + cot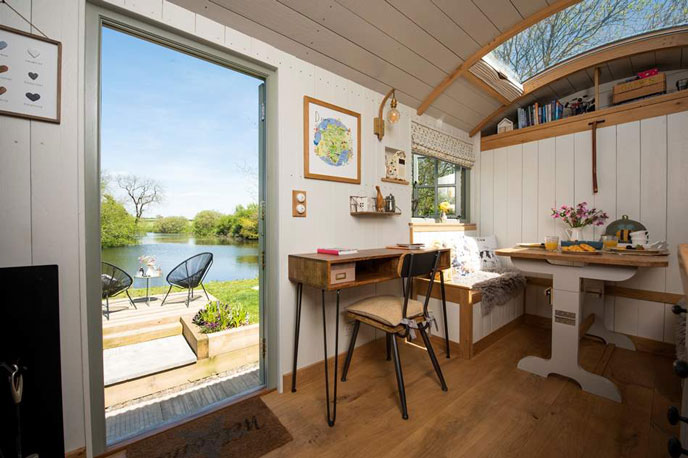 2.4 miles NE of Penzance / Sleeps 4 + cot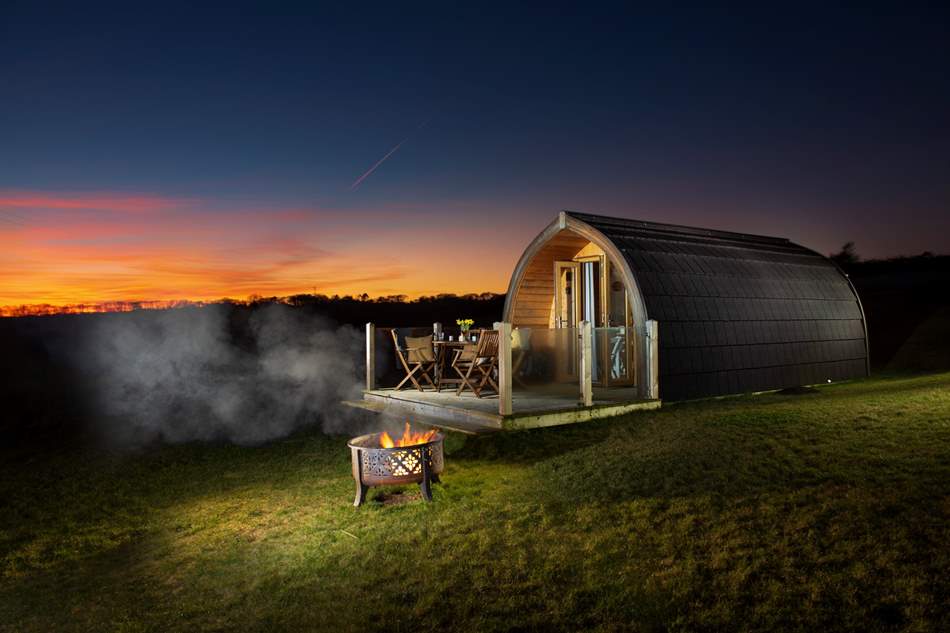 2 miles W of Kingsand | Sleeps 3 + cot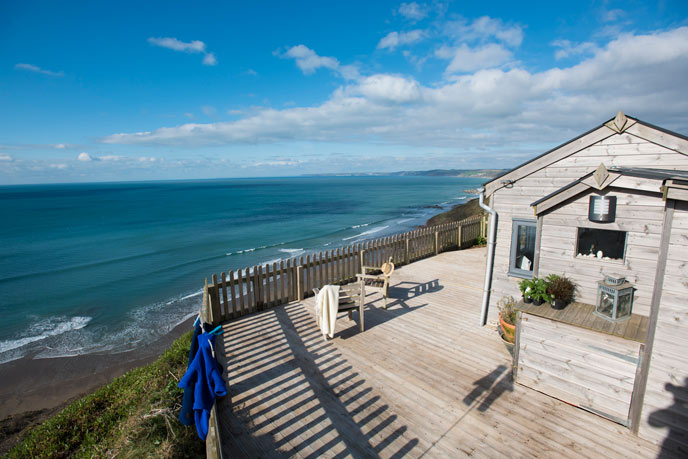 6.4 miles W of Bridgwater / Sleeps 2 + cot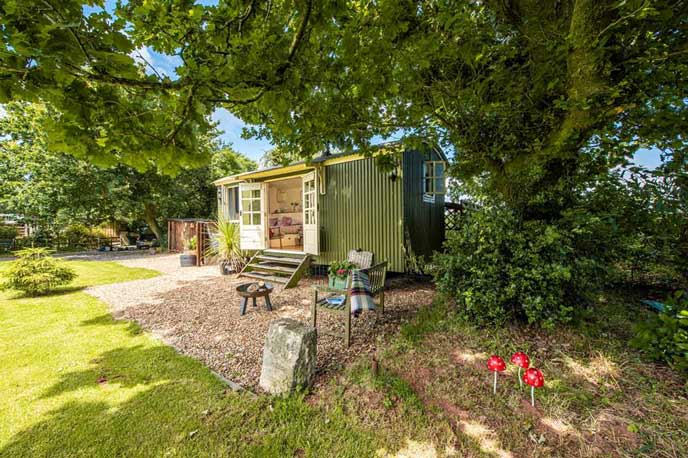 Explore more beautiful locations to go glamping.