We understand your holiday is going to be slightly different due to the current circumstances. Therefore, we wanted to make sure you feel prepared for your trip.
We have put together an information pack to explain the steps we have taken to prepare your property, as well as some handy tips on ways you can holiday a little differently to make the most of your stay with Classic Cottages.
Extra property precautions
Extended changeover hours. Our normal changeover cleans are already rigorous. However, to be on the safe side we are extending our changeover hours to a 4pm arrival and a 10am departure so our housekeepers have plenty of time to air and sanitise the properties.
A subtle welcome. Usually, our owners like to make a fuss and greet you either personally or with a welcome tray. However, this time we are going to safely distance a little more and leave you to settle yourselves in upon arrival.
Useful tips on how to prepare before you travel
Plan your itinerary. With many places now open to visitors, it is good idea to book ahead so you can have an explore locally during your stay. There are also a some fantastic carefully planned events across the UK this summer. Take a look at our events blog for some inspiration here.
Food box delivery. Find a local food box company and have fresh and locally sourced produce delivered to your cottage. We recommend The Cornish Food Box Company; they deliver all over the country and have a fantastic selection of great British produce.
Bring the restaurant to you! Why not enjoy a delicious restaurant prepared meal at home? The perfect way to fine dine without any of the prep needed! Here a couple of our favourites. They've also been generous enough to offer Classic guests' a special discount too...
Wild Radish is the home of unique, memorable, from-scratch cooking and dining experience, created by 10 of the UK's best chefs with over 130 years of professional cooking experience between them. We've partnered with them to bring something truly special to your Classic Cottages holiday.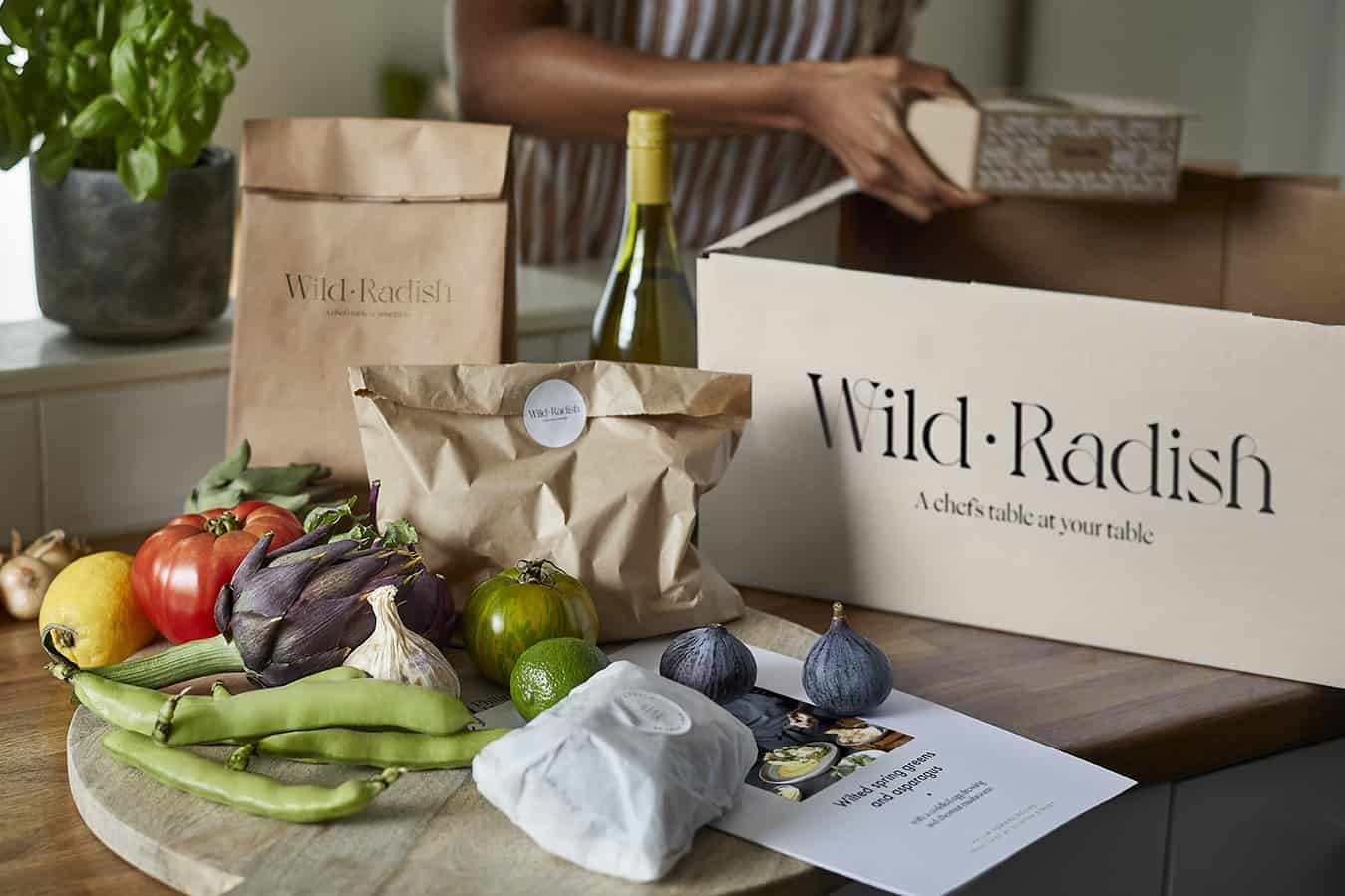 Wild Radish knows great meals can create perfect evenings, but they also know it's about more than what's on your plate. When it comes to creating moments around food, Wild Radish have you covered so you can just enjoy your evening, create a fantastic meal, and feel as well looked after as you would in any of their chef's award-winning restaurants.
Choose to centre your evening around one of their peak-season 1-course or multi-course options and use the code CLASSIC15 at the checkout to receive a 15% discount off your order. Click here to look at the latest menu and order for your holiday!
Stein's at Home offer a great menu, from lobster for two to a full breakfast, and they are offering all Classic guests 10% off for their holiday. Delivering all across the UK, the Stein's boxes serves two people with three courses and are prepared by chefs using the highest quality ingredients ready for you to serve from your holiday cottage kitchen! Click here to choose your favourite menu and enter the code CLASSICCOTTAGES10 at checkout to receive your 10% discount.
Order in. Restaurants, pubs, and cafes across the UK have adapted their service so you can take away your favourite choices from the menu so you can fine dine at home. It might also not be a bad idea to do a little research now, so you know which nights to plan those special nights in.
Stay local. With our cottages in rather lovely locations, there is no need to travel far on holiday. Use The Classic Guide to find your nearest walks, beaches and outdoor activities.
Be careful before you travel. We ask that, in line with government advice, if you start to develop symptoms before your holiday to stay at home and do not travel. Click here to see the NHS information page on symptoms. In this instance, we suggest you also contact your travel insurance to check your policy.
During your stay
Talk to us. If you start to develop coronavirus symptoms during your stay, please follow the NHS advice and call us to let us know on 01326 555 525.
Linen care. We wouldn't normally ask but if you could kindly strip the beds and put the linen and all protectors in the bags provided by the door before leaving it will really help to protect our housekeepers and owners. If your booking is more than one week long, we will not be providing our usual mid-stay linen changes at this time.