At Classic, we're grateful for the role theatre plays in our community, bringing people together to share an experience. To revel in storytelling so unique and provocative that it stays with you long after the show itself, and to really explore our surroundings and celebrate them.
This is why we're delighted to support Wildworks Theatre with their upcoming summer show I AM KEVIN and their community engagement project, which will enable more people to see a performance.
To help more people have access to the shows, Classic Cottages has donated £4,500 to fund 200 community tickets this year. These tickets are allocated to people who wouldn't usually attend the theatre, inviting them to enjoy and benefit from the powerful experience of seeing a show.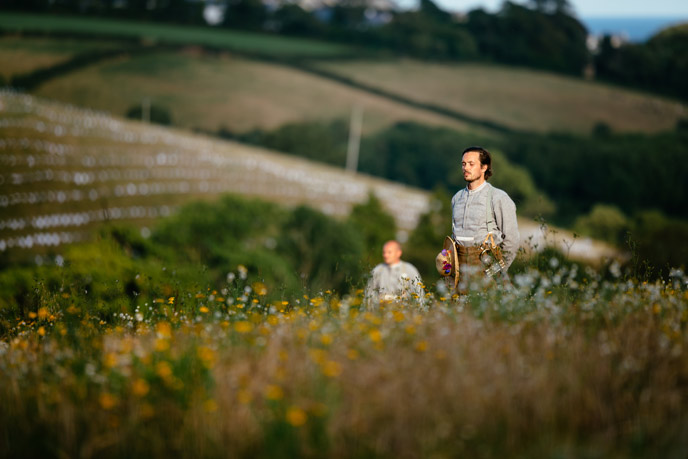 Emma Hogg, Wildworks Executive Director said, "We continually strive to create opportunities for as many people as possible to access the arts and one of our commitments is to ensure there are a number of free tickets available for those who would not otherwise be able to come along. We are incredibly grateful to Classic Cottages for supporting this scheme and we will be working with local community groups to help with ticket distribution."
Based in west Cornwall, Wildworks creates landscape theatre, where productions are born out of the locations in which they are staged, from cliffs, harbours and quarries, to castles and derelict industrial sites. They focus on working with local people to tell impactful stories that tie people and place together, resulting in evocative and poignant shows that resonate and move all those involved.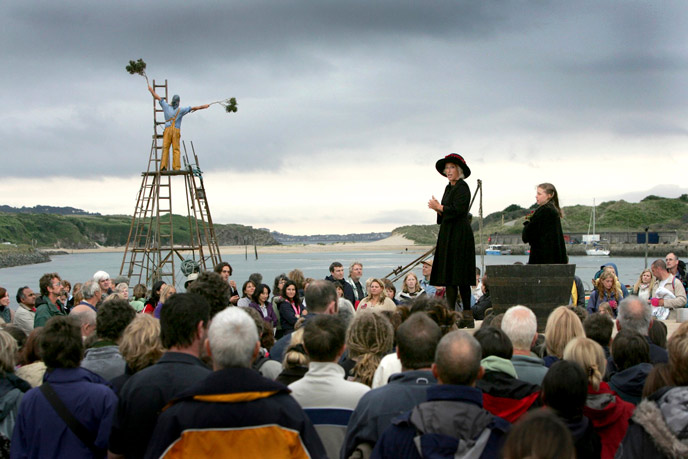 This summer, Wildworks is staging I AM KEVIN - a story about a boy facing a new world of challenges, delving into the human consciousness and posing questions about our sense of place. Described as dark, humorous, fiery and honest, the production takes people on a journey that stays with you long after the event. It encourages thoughtfulness and reflection, which is so integral to the arts and why we're so pleased to support the group in the work they do.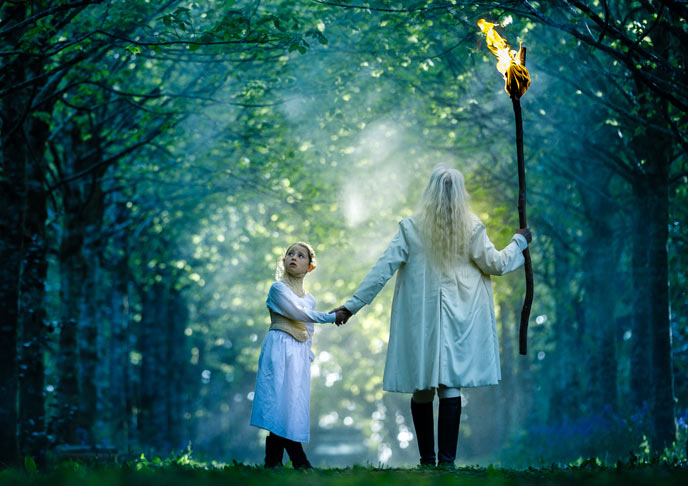 Wildworks is always on the look out for professionals and volunteers to get involved - take a look at their website for more information and details about the show I AM KEVIN.
Image credits:
1: 100: The Day our World Changed, The Lost Gardens of Heligan, Cornwall- Wildworks/Steve Tanner
2: A Very Old Man with Enormous Wings, Hayle, Cornwall- Wildworks/Steve Tanner
3: Wolf's Child, Trelowarren, Cornwall- Wildworks/ Steve Tanner