At first glance the beach looked pristine, just as it has ever since I dipped my toes in the clear blue sea more than four decades ago.
Back then I was a child and Perranuthnoe was my favourite seaside spot. Not once do I recall finding any stray pieces of plastic in the sand on the beach of my childhood dreams. But the tide has turned, not just at Perranuthnoe but at every cove and beach dotted along our spectacular coastline - and far beyond.
Moments after stepping on to the beach on a blustery January morning - a fortnight after Storm Eleanor had battered Cornwall - a cluster of plastic fragments caught my eye. Tiny pieces in a variety of colours; each one a deadly enemy of marine life.
Who will ever forget the truly heart-breaking scenes in Sir David Attenborough's Blue Planet II, showing a turtle trapped and helpless in floating plastic and the death of a whale believed to have been poisoned by plastic?
As I picked up and bagged my first plastic haul, I noticed lengths of rope and old fishing nets braided among the rocks alongside the slipway that runs on to the beach. Nearby, I spotted a fishing line complete with weight and hook. Marine experts say it takes as long as 600 years for fishing line to biodegrade. There's not such a long wait for plastic bottles and nappies to do so. They take 450 years.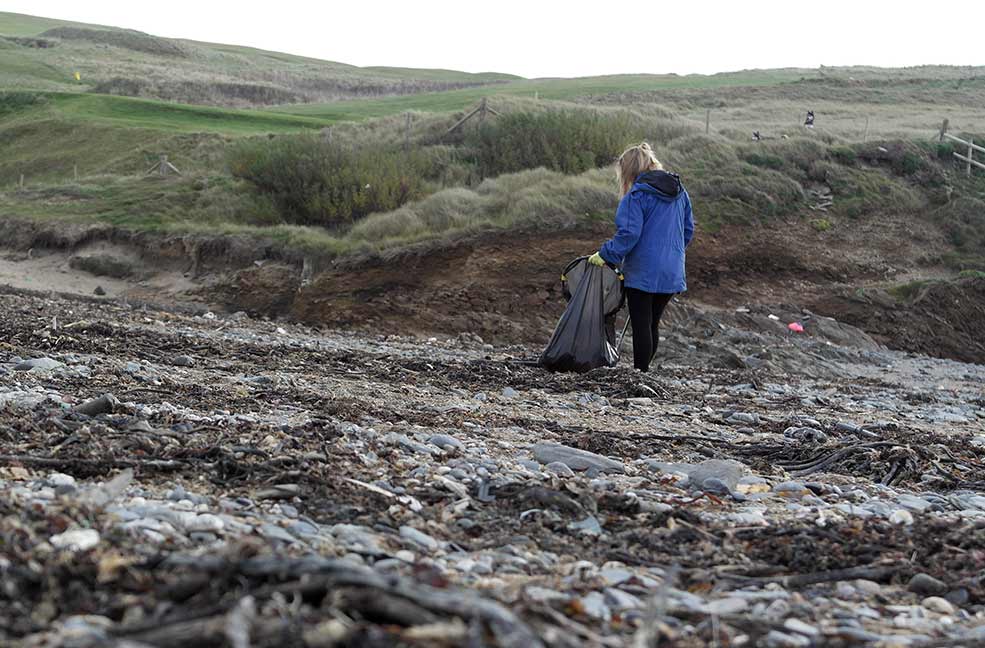 In just a few minutes, I'd collected around 20 pieces of plastic lying in the shingle. Doubtless, some had been dumped on the shore after being stirred up on the seabed by Storm Eleanor and brought in by the tide.
Within 30 minutes, I'd picked up more than 50 items, from plastic cotton bud sticks and plastic gloves to bits of fishing nets and an abundance of plastic shards.
Of course, it's just the tip of the iceberg. In 2015, research revealed that eight million tonnes of plastic - enough to bury a huge swathe of Cornwall ankle-deep - entered the world's oceans each year.
Today, the total amount is estimated to be 150 million tonnes - a fifth of the weight of all the fish in the sea.
With its south-westerly location and onshore prevailing winds, Cornwall's coastline appears to be bearing the brunt. Indeed, back in 2005, council beachcombers began recording the plastic they picked up along a 37-mile stretch of the north coast, including the Polzeath area. By 2011, they had collected no fewer than 202, 802 pieces.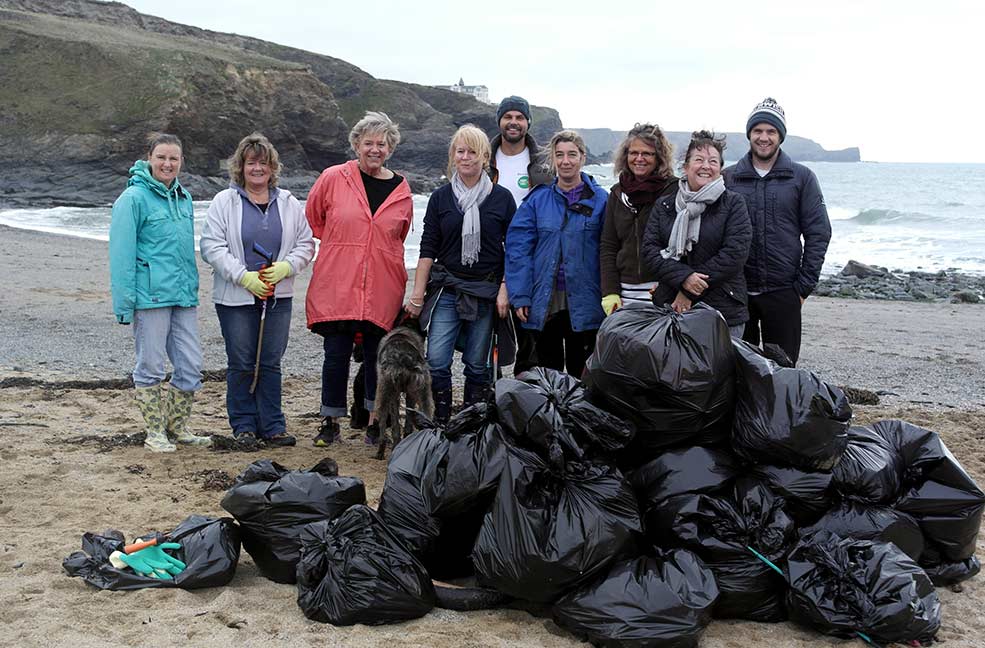 Here at Classic Cottages, we care passionately about our environment. So we are rolling up our sleeves to try to stem the rising tide of plastic that is blighting our beaches. Our team will be trawling the beaches to combat plastic pollution in all its forms. We'll have our work cut out - plastic makes up close to 90 per cent of all beach litter - but we're determined to do our bit. To this end, we'll be launching our campaign with a community plastic-pick at Marazion and inviting our owners, guests and their families to join our quest. We'll keep you posted on the details.
Together, we can make a difference.