I recently stayed at the glorious Sunnynook overlooking the beach at Bigbury-On-Sea in south Devon. After a quick search around where to eat in the area, I finally settled on the Oyster Shack for it's great reviews and impressive seasonal menu (printed fresh every day and including tide times). I wasn't disappointed.
From the moment I arrived every effort was made to make me feel welcome and looked after. All the staff said hello and I had several conversations with them about where I was staying and places they would recommend for a visit.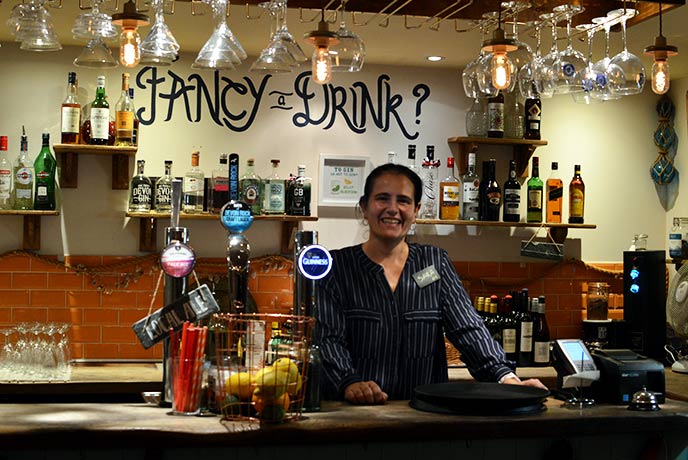 I visited during November, a quieter time for most restaurants and cafes that are further away from big towns. This wasn't the case for the Oyster Shack. As we slowly made our way through the meal, the place filled up table by table, until by the time we left there were several tables at different stages of their meal. This is always a good sign, in my opinion.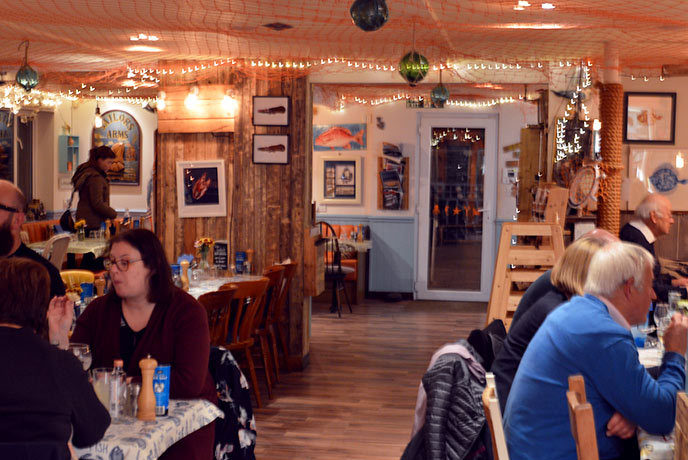 Now, on to the food. I'd done some snooping on social media to check out menus, see where it was in relation to the property (about 10 mins driving) and simply see what the restaurant was like. I'd unearthed mentions of the Top Secret Menu and just had to have it. The food on this menu was amazing prices for an incredible feast of fish and all you had to do was say the secret passcode on arrival… You can find it out for yourselves!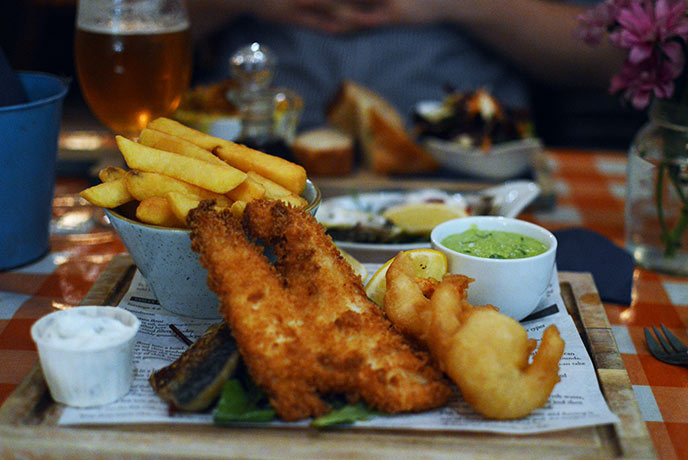 I went for the Shack Trio of Fish and Chips. The catch of the day was mackerel which was served with breaded Plaice, beer battered prawns, mushy peas and chunky chips. It was delicious and so filling. I'd originally eyed up the dessert menu with every intention of trying something but was so full after my mains that I couldn't fit it in.
If you have vegetarian friends or family or don't like fish, never fear! There's always a seasonal vegetarian option and a meat option but I absolute encourage you to try at least one seafood dish. I've never had an oyster before so decided to give it a go. After this one, I think I'd go for it again. The consensus amongst the staff was that warm oysters are more enjoyable than cold if you're not partial to seafood. The Sergeant Pepper was served in the traditional way. It was super tasty and an amazing way to taste a local delicacy. I'd definitely recommend you to try one at least once.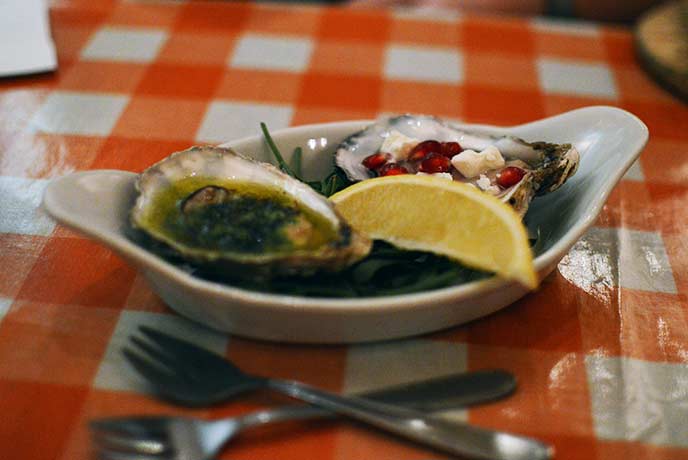 Overall, it was a brilliant evening talking to local people, trying new foods and soaking up the atmosphere. Sometimes they have live music playing outside in the courtyard and I can definitely see this restaurant being a super fun place to spend an evening out with friends or family.
Inspired to plan a holiday in Bigbury-on-Sea? Explore our collection of cottages in Devon.