The Ventnor Fringe is "...rapidly becoming the country's most surprising and inspirational multidisciplinary arts festival," according to The Sunday Times. Stay in an Isle of Wight cottage to put yourself at the heart of this amazing festival.
The Isle of Wight's award winning festival marks its 10th anniversary this year. From 23 to 28 July, Ventnor – the island's southernmost town - becomes a beating heart of artistic expression, hosting six days of live music, theatre, stand-up, family-friendly fun and more. Whether a solo instrumental performance in a church, a thumping-bumping basement gig, hip hop in a laundrette or new play premiere on a pop-up stage, Ventnor Fringe venues are as intriguing as the artistry they host.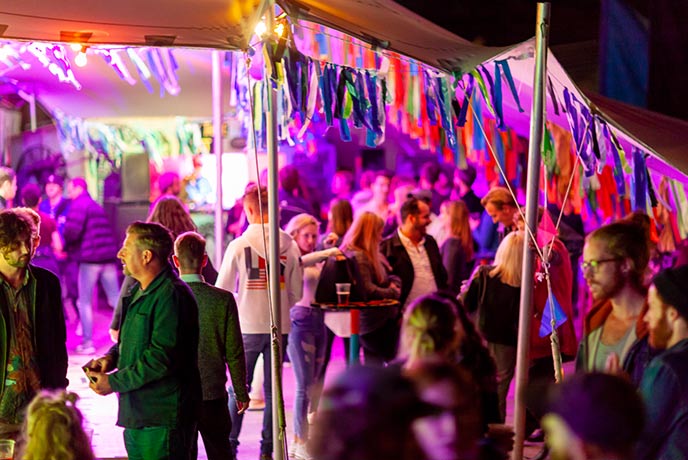 (Photo credit: Julian Winslow)
"This year's Fringe is set to be particularly special. We're introducing new venues like 'The Magpie,' a beautiful new Big Top hosting shows, stand up and cabaret in Ventnor Park," explained Jack Whitewood, Islander and co-founder of the Fringe.
When visiting the Island, you'll find the full printed Fringe programme in local shops, cafes and of course the Ventnor Exchange, the theatre/craft beer bar/record store that serves as Fringe HQ. The Exchange – smack in the middle of Ventnor - is your one-stop-shop for booking tickets in person. Acts are added daily to the Fringe website so check the line-up often.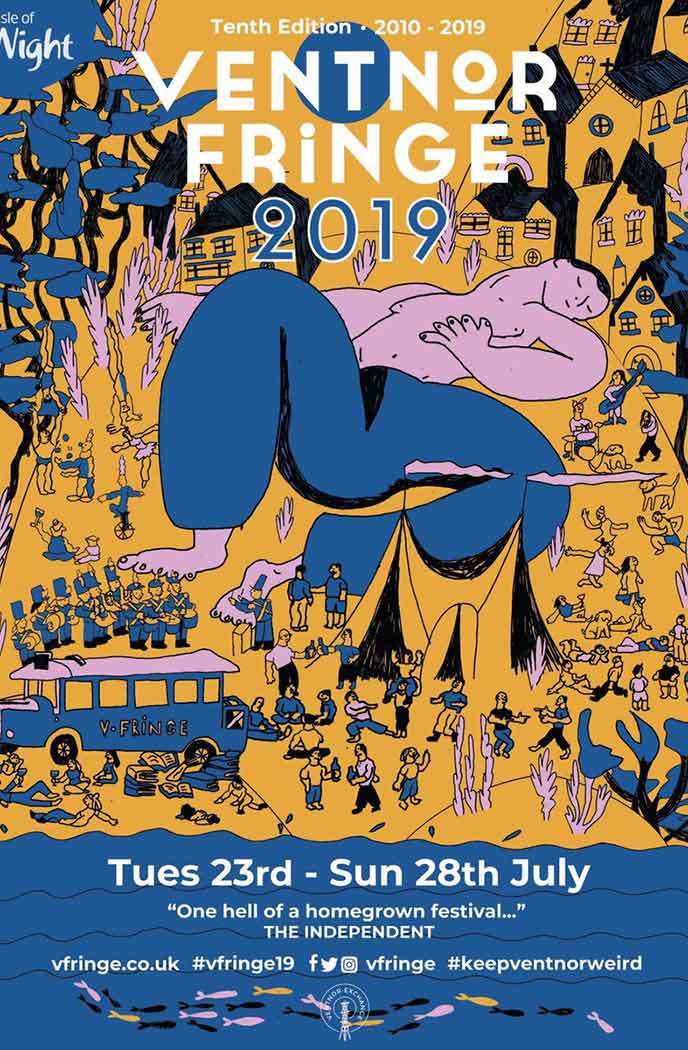 (Poster by artist Hugo Charlie Bilton)
Word to the wise, once you identify performances that you're keen to see, consider pre-booking online to avoid disappointment – some venues are wonderfully intimate and in this anniversary year the Fringe tickets are sure to be in high demand. You can also expect free events on a daily basis, artistic spectacle – last year Phlegm brought his iconic street art to Ventnor – outdoor bars, open air cinema, and much more. All of Ventnor becomes infused with the Fringe buzz so it's easy to spend a day wandering the town, while popping in and out of performances that trip your trigger. Consider becoming a Fringe Friend and benefit from two for one ticket offers.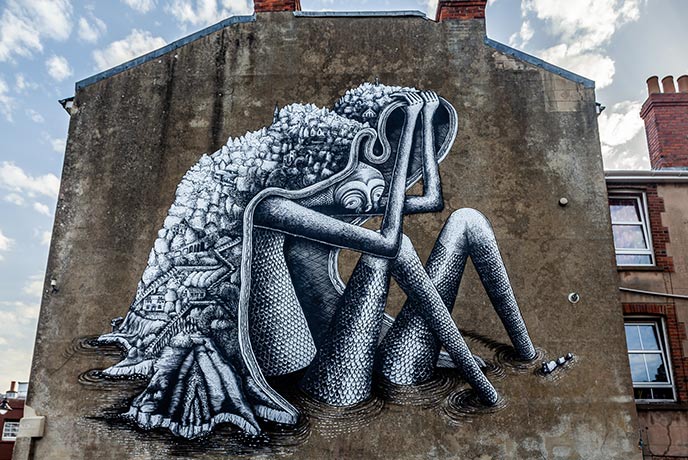 (Photo credit: Julian Winslow)
With so much variety, the programme is a sweet shop of artistic goodies. Film Night with Hannah George is certainly the perfect way to ease into the Fringe. Slated for opening night, and taking place in the beautifully moody Ventnor Arts Club, screenwriter Hannah George, winner of the Writer's Guild Award for her BBC 3 comedy sketch, will introduce a selection of her favourite short films. After an interval, an award-winning feature film will then be screened. This is sure to be a rollicking but relaxed grown-up night out. A must-see for families is Quantum Theatre's new adaptation of The Wind in the Willows staged in Ventnor Botanic Garden – an ideal pairing, as Toad and Mole run amuck round the Undercliffe. And the Fifinellas Postmodern Jazz Trio in the Magpie Big Top promises toe-tapping, hip-swaying tunes with a twist. Old meets new, as these high-energy harmonies make a welcome return to the Fringe.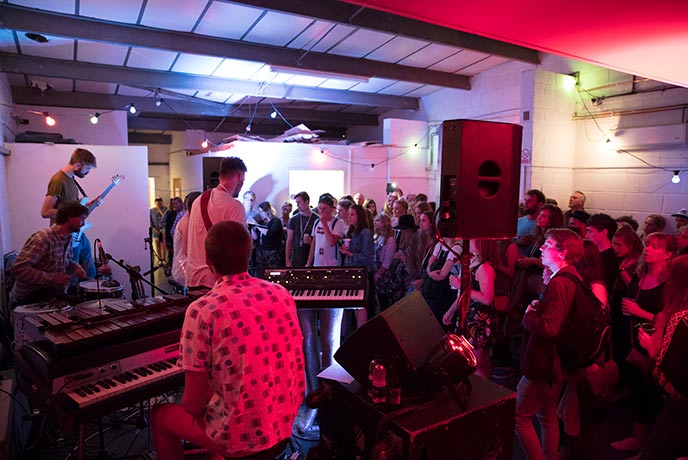 (Photo credit: Tobias Penner)
Ventnor is well worth visiting any time of year, but for six days in July it will become the place to visit on the Island. See you there.
Browse our holiday cottages in Ventnor and start planning your festival retreat.