Want bucket loads of seaside charm? Have a holiday in Looe! Whether you decide to base yourself here, or pop over for a day trip, there are plenty of things to keep your busy. If you're visiting, stick to the large carpark on the outskirts of town. It's only a short five minute stroll into the centre and you'll avoid having to circumnavigate the extremely narrow streets that snake their way through the town. Alternatively catch the train from Liskeard; the branch line passes through some gorgeous countryside as it makes its way to the coast.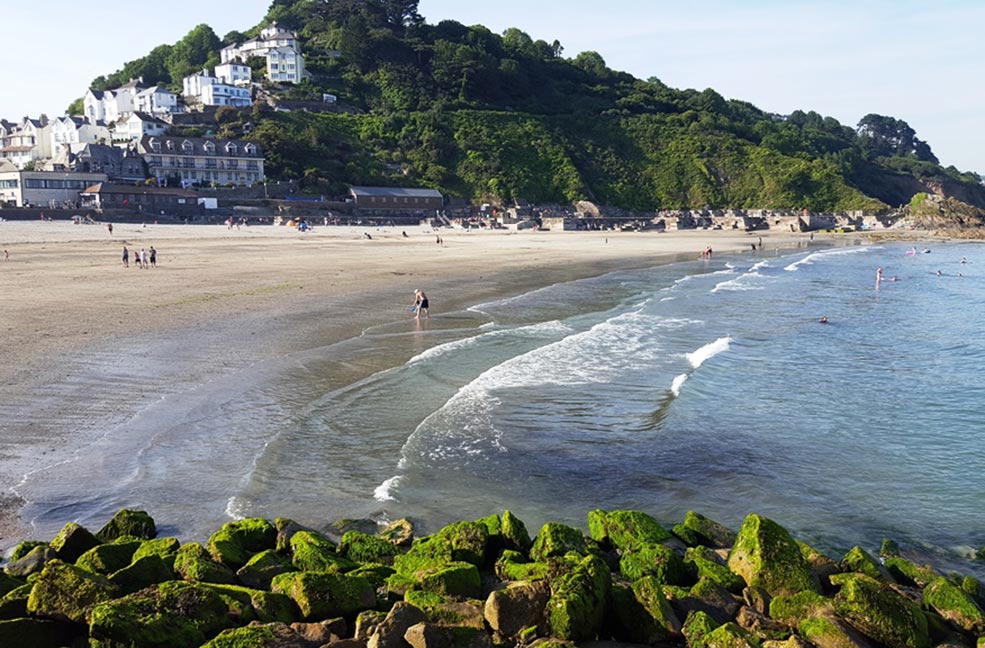 Attractions
Take a step back in time at Looe's town museum – quite literally as it's located in the 15th Century Old Guildhall. Today the museum houses a wide and fascinating range of historical artefacts including toys, military regalia and domestic equipment. It's open daily 11am – 4pm until the end of October and tickets are £2 for adults and £1 for children, or £4.50 for families (correct for 2017).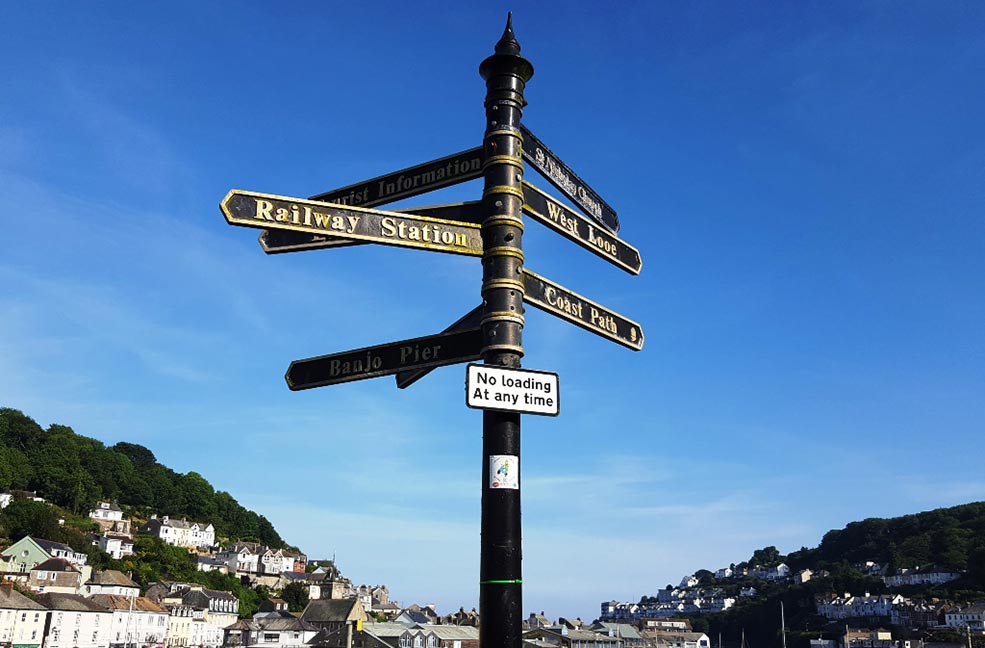 Wildlife and Walking
For beach lounging with plenty of amenities to hand, put your flip-flops on and head to East Looe beach which you'll find directly in front of the old town. When you're done relaxing or swimming, grab an ice-cream and take a wander up the Banjo Pier. From here you can look out to sea and along the south Cornish coastline.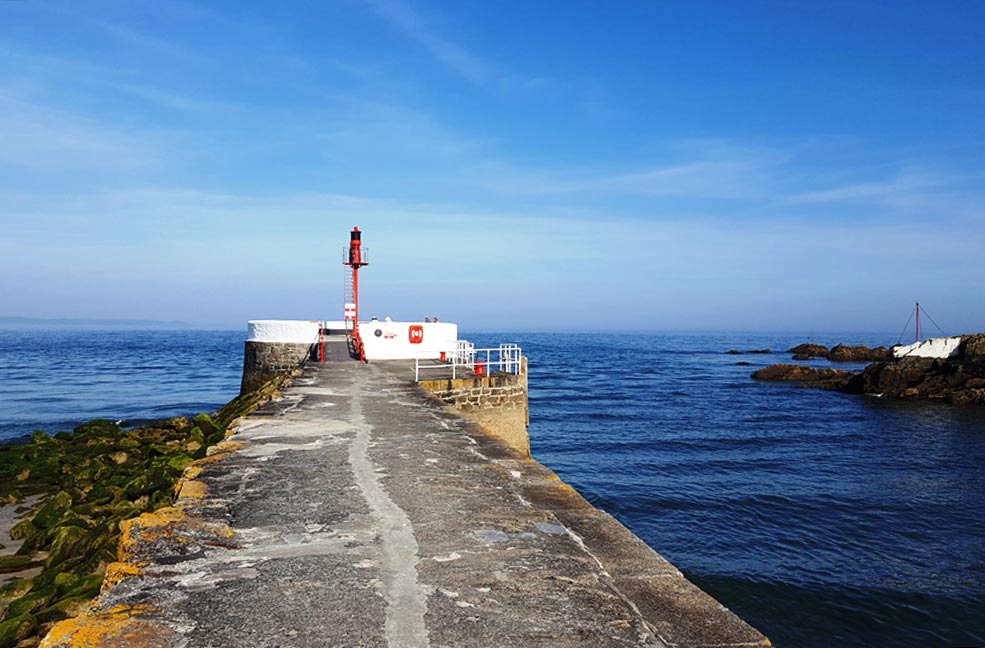 If you're in the mood for wildlife spotting, head to Looe Island. What was once a holy pilgrimage site is now a fantastic paradise of rare plants and wildlife, though history-buffs may be interested in the remains of the Benedictine chapel which was built here in 1139. A natural sanctuary for birds such as cormorants, shags and oystercatchers, it also boasts the largest Cornish colony of the black-backed gull. The island is also home a large grey seal population who love nothing more than sunbathing on the rocks. The beautiful island is small - just 22.5 acres and one mile in circumference – but perfectly formed and easy enough to access by boat. Details on getting there can be seen on the Cornwall Wildlife Trust website.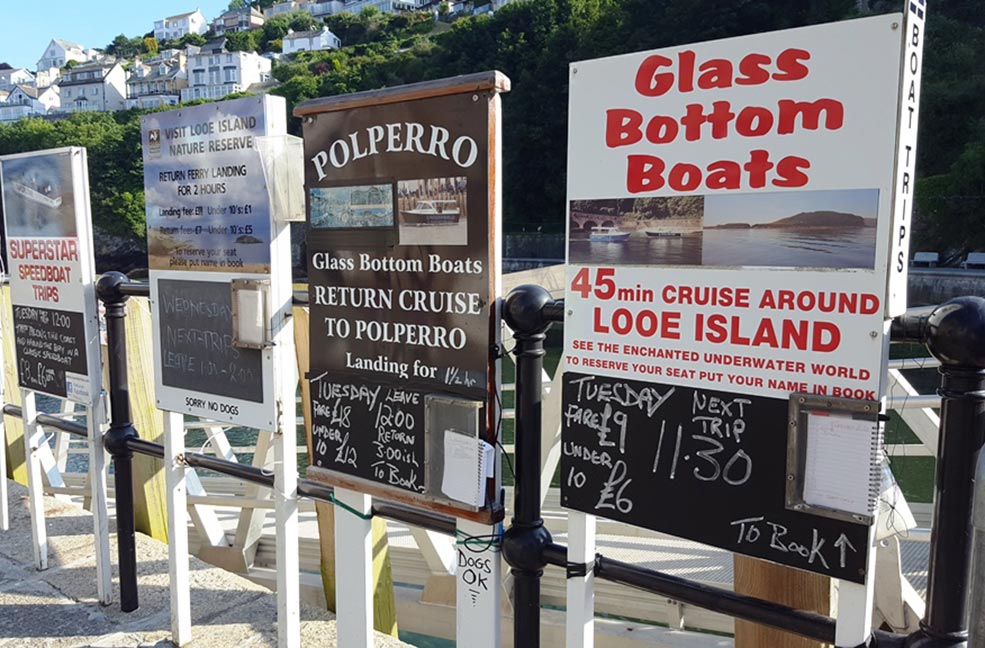 Food and Drinking
Got a taste for seafood? You'll love Looe. From award-winning fish and chip shops to gourmet fish restaurants, fishing is big business in this town. For fresh fish with an Italian twist, book a table at Papa Nino. This intimate bistro is family-owned offering up tempting dishes like scallops and spaghetti, Lobster Thermidor and crab gratin.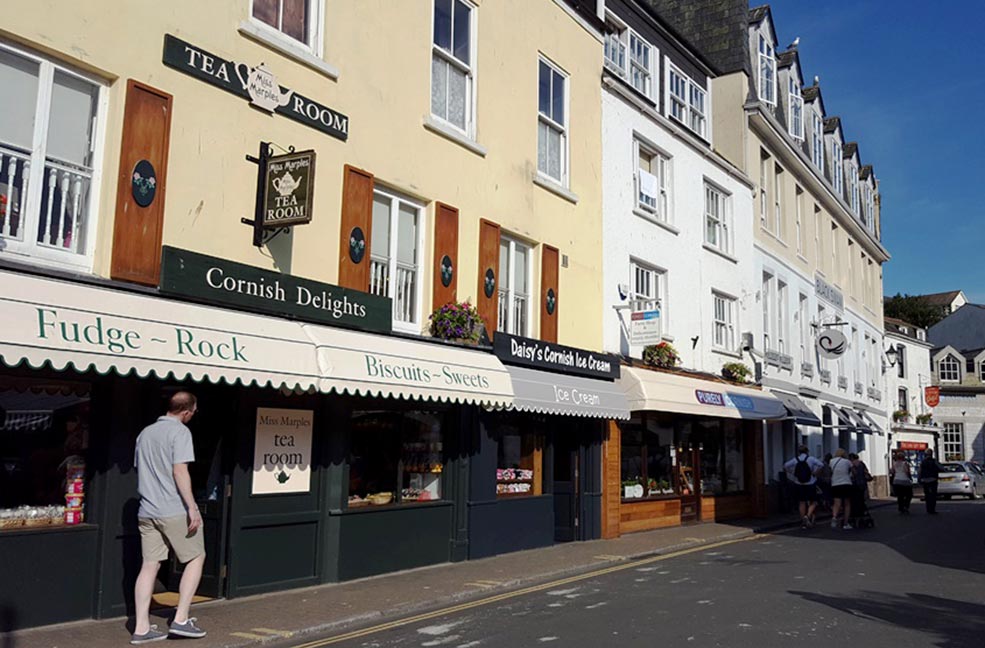 Fancy a side of sea views with your seafood? We recommend Trawlers on the Quay. Here they are up when the fishermen return with their catch to select and start prep. Think Cornish salt and pepper squid, crispy skin fillets of bass and garlicky scallops. For a taste from further afield, head to Ocean & Earth. This Thai restaurant serves a delicious range of authentic Thai curry, salads and noodle dishes.
Shopping
While you won't find a whole lot of big name brands here, there are plenty of independent shops and boutiques. Tucked away on Shutta Road you'll find a delightful second-hand bookshop stocked to the brim with literary goodies and a comfy sofa for relaxing perusal.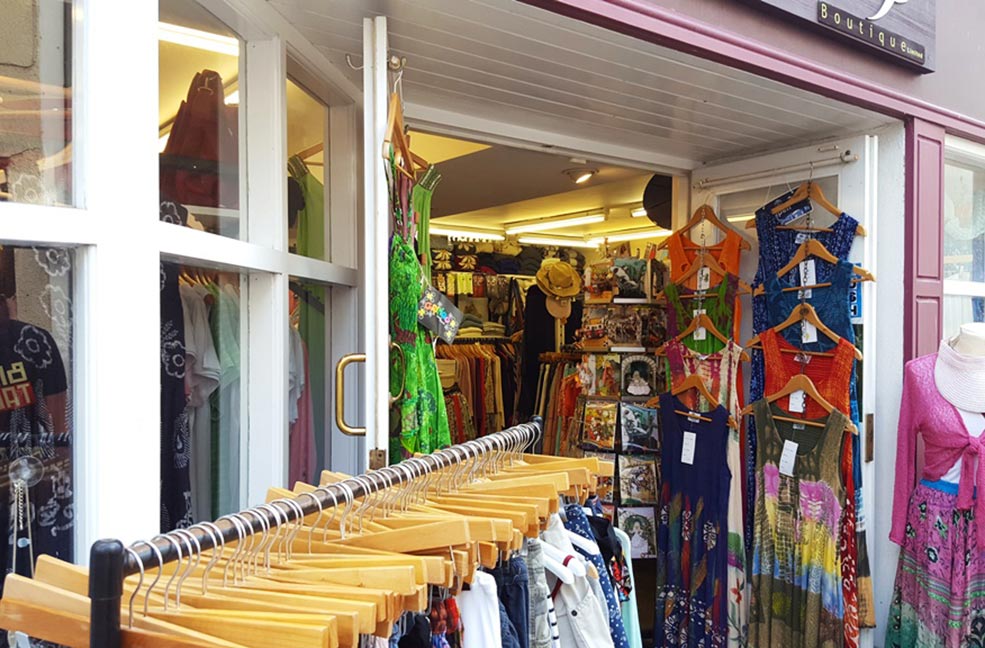 If you'd like to take a taste of Looe away with you pop to Pengelly fishmonger and pick up the catch of the day. Stock changes according to what's in season and could include crab, lobster, scallops, lemon sole or John Dory.
Exploring with little ones? Take them to The Joke Shop on Buller Street where they'll delight in a huge range of funny and practical jokes as well as fancy dress, costume jewellery and plenty of seaside souvenirs.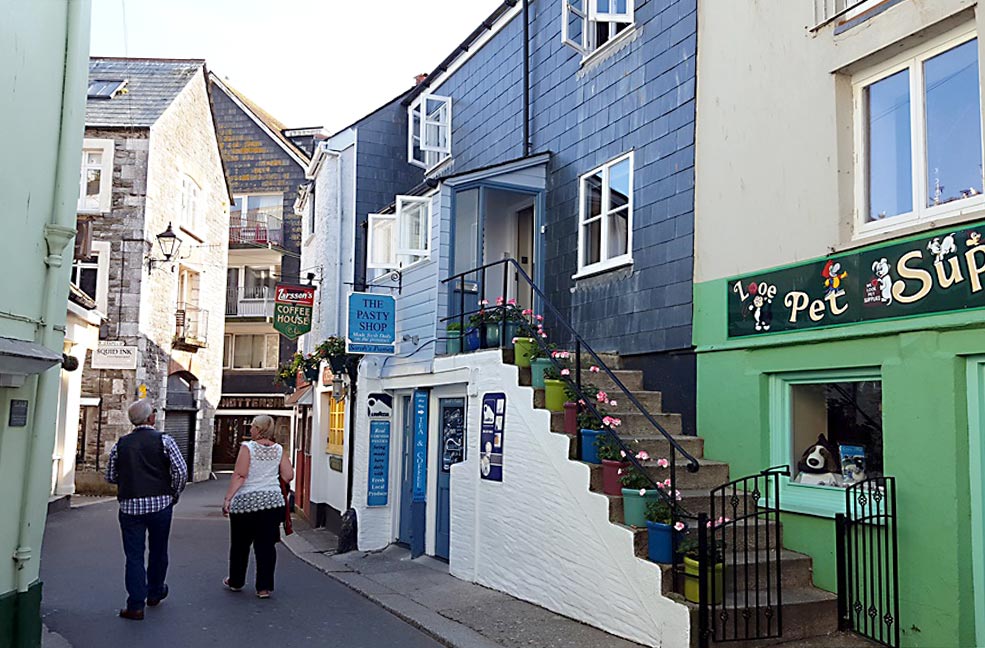 Events
Looe Music Festival is three days of live music for grown ups, set on the stunning Cornish coast. 2017 will see The Jesus & Mary Chain, Lulu and Happy Mondays take the stage right on the beach! It runs 28th September to 1st October.
And if you haven't got any plans for this year's New Year's Eve – Looe is the place to be. Don't take our word it – the Times named it in the top four places in the UK to bring the New Year in. And it's not hard to see why. Each year thousands gather dressed in their finest costumes and the New Year is brought in with a huge firework display on the sea front. What could be better?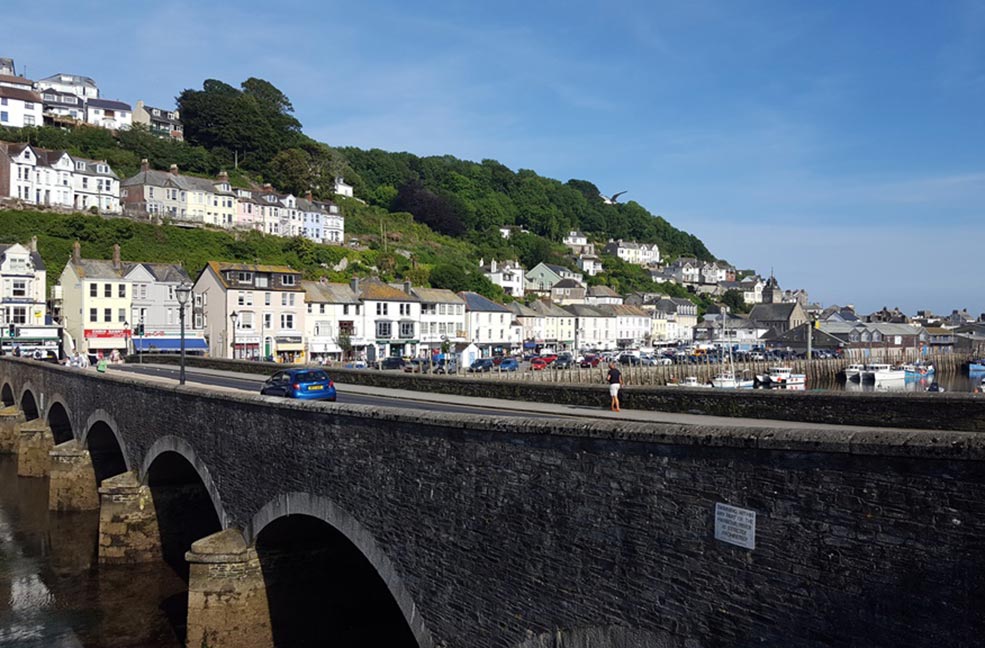 Further Afield
For a quieter beach head to Talland Bay which is located between Looe and Polperro. The village itself is pretty small, so it's a good idea to pack a picnic. Fancy monkeying around? Rescued apes and monkeys from all over the world are looked after at at The Wild Futures Monkey Sanctuary four miles from Looe.