Now you may have heard of this small town because of its famous music festival, but Glastonbury has so much more to offer all year round with its eclectic mix of vintage boutiques, boho chic shops, spiritual centres, and big-name outlets. So if you are staying in Somerset, Glastonbury is well worth a day trip.
To start with, the town of Glastonbury itself. Glastonbury is so great because it isn't the same as every other high street. The cobbled streets are full to the brim of independent traders. It is a vibrant place full of character. People visit this village from all around the world due to its magical aura. Some say you can feel something in the air change when you enter, and it is something that stays with you after you have left. If you are into your spirituality, angel cards and are interested in the mythical, then Glastonbury really is a must visit. It is steeped in magical history, and it has many retreats, yoga sanctuaries, and meditation centres. That side of things however, isn't for everyone. But I implore you to go with an open mind, because it truly is fascinating, even if it isn't something you necessarily buy into.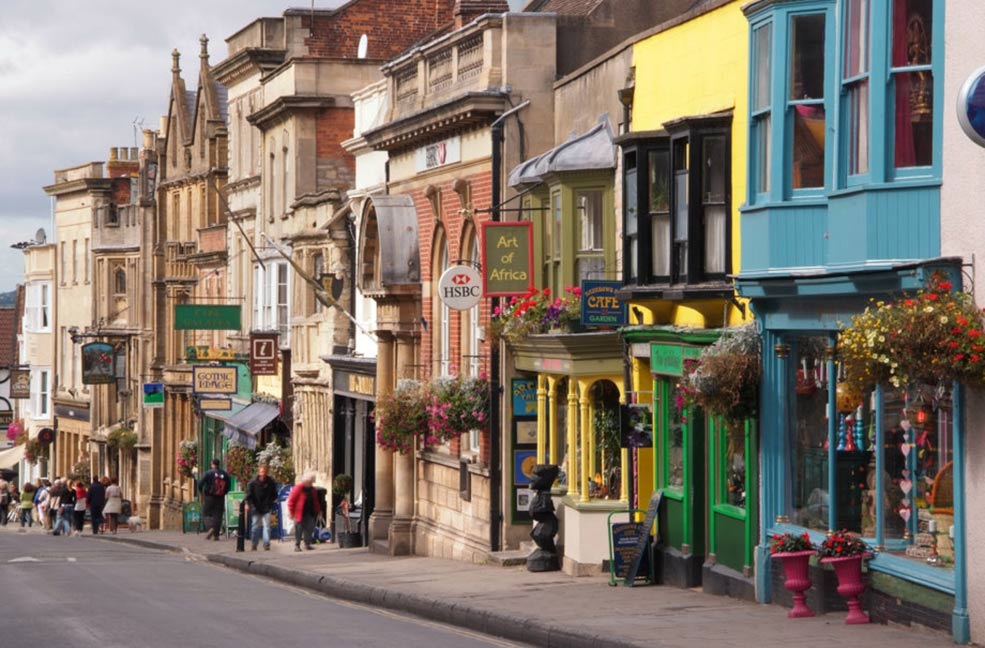 For those who don't find that side of things worthy of parting money for, there is plenty else to purchase. With this aura, the shops in Glastonbury are all about fairtrade, ethical products. There is a mixture of local artisan creations, and global offerings. Most of what you will find is handmade and one of a kind, meaning it is a great place to pick up some holiday memorabilia or gifts for loved ones back at home.
For book lovers, there are many gorgeous book shops to get lost in. Chalice Well bookshop is my personal favourite, because it has a broad range of literature on spirituality for those new to the topic as well as well-seasoned readers, alongside a beautiful collection of jewellery. Head to Facets of Avalon to find some beautiful silk work and wire artwork too. It is a great gallery which showcases local artwork. The Crystal Man is another gem (excuse the pun!) and a great place to learn about the different varieties of minerals and crystals and their different healing properties.
There is also a market on a Tuesday, and a farmer's market on the fourth Saturday of the month, which are both a joy to wander around. African Artisans is a delight too, it's amazing to see some of the intricate work of African craftspeople, and for a reasonable price you can take some home too.
For those shopaholics out there who prefer the more traditional shopping experience then Clark's Village Shopping Outlet is just down the road in Street. Built in 1993, today the outlet centre has over 90 high street and designer brands. There is something a little special about this place, and I think it has something to do with the variety of architecture which exudes history and heritage. The best thing however is that everything is up to 60 per cent cheaper than on the high street. With special offers, and seasonal sales, sometimes even 80 per cent! A great place to go if you love a bargain. It isn't all end of line, and there is usually a good range of sizes to choose from too which is often a misconception about outlets.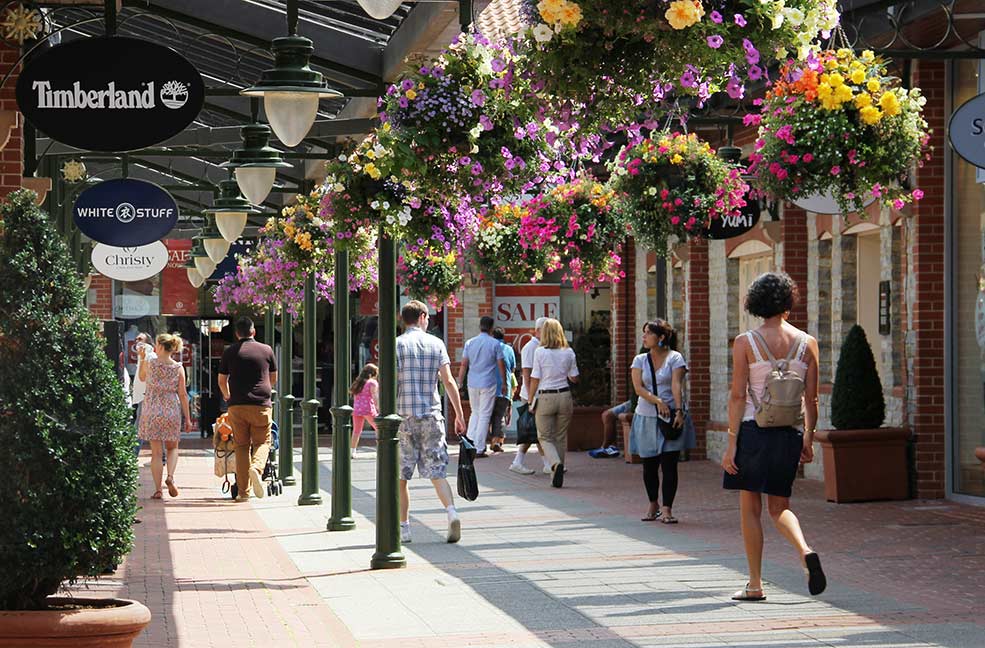 For a good day's shopping this holiday, head to glorious Glastonbury.