As the colder months draw in, and golden and red hues fill the trees then empty over the paths as we head through winter, there's nothing quite like gathering the family for a stroll through the countryside.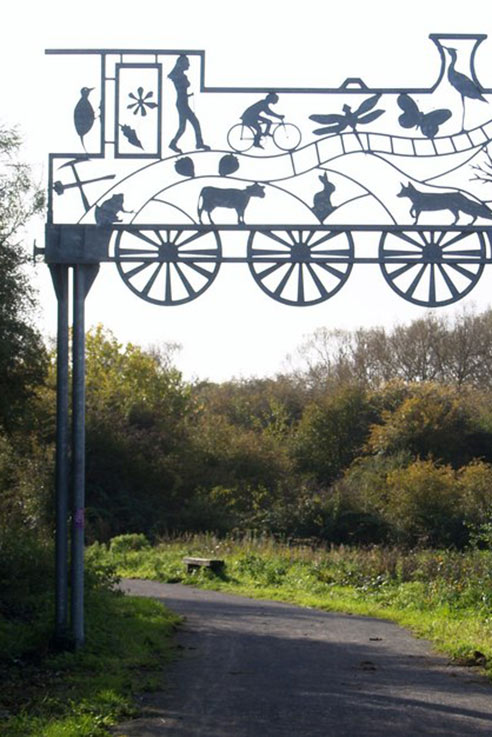 Embrace the fresh air, wrap up warm and soak in the beauty of Somerset on these ten autumn walks.
1) Strawberry Line
This former railway line is a dedicated walking and cycling spot. The old disused railway used to carry strawberries across the region, and now it carries walkers, dogs and cyclists in droves. It is broken up into a number of different routes. If you are feeling tough, there is a ten mile route which starts at Yatton and trails all the way to Cheddar. Of course, you can choose to do just a portion of this if you prefer. The routes are flanked by wildlife, wetlands, cider orchards, and old settlements. This is the one for a varied sight-seeing walk, and a reason this is my personal favourite.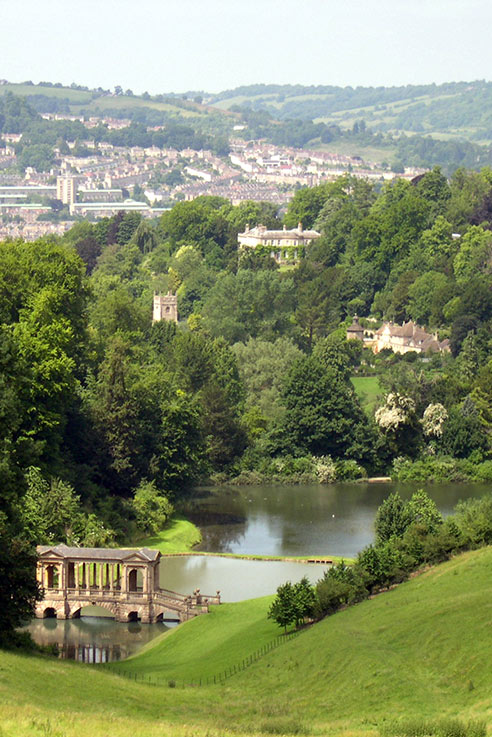 2) Bath Skyline
Bath is known as a postcard city for a very good reason. The panorama of Bath is certainly a sight not to be missed when visiting Somerset. This trail gives walkers views of the old city and out across the Blackdown Hills. There are many a hidden valley to be discovered among the rolling rich green meadows, and beech woodlands. It is particularly beautiful in Autumn as it is much quieter then, and you can, most days, have the views all to yourself.
3) Tyntesfield
Situated near Bristol, this site is managed by the National Trust. It is less of a wild autumnal walk, but more of a stroll through well-kept gardens and woodland. The Victorian Gothic property that stands here certainly does make for an interesting backdrop. There are gorgeous floral terraces, a mightily peaceful wood, and quaint rose bush archways. This is a fantastic spot to explore with young ones, as it is slightly more enclosed compared to other walks. I love to have a good old game of hide and seek here with my nieces.
4) Quantock Hills
This place is a little like the Bath Skyline, in that whilst wandering the Quantock Hills you can take in the fabulous views of Somerset and even across to the coastline of Wales. The area is quite rightly an established area of outstanding beauty, and its rolling green hills make for a challenging but worth it walk. There is a good mix of landscapes to take in too, with heathland and woodland aplenty.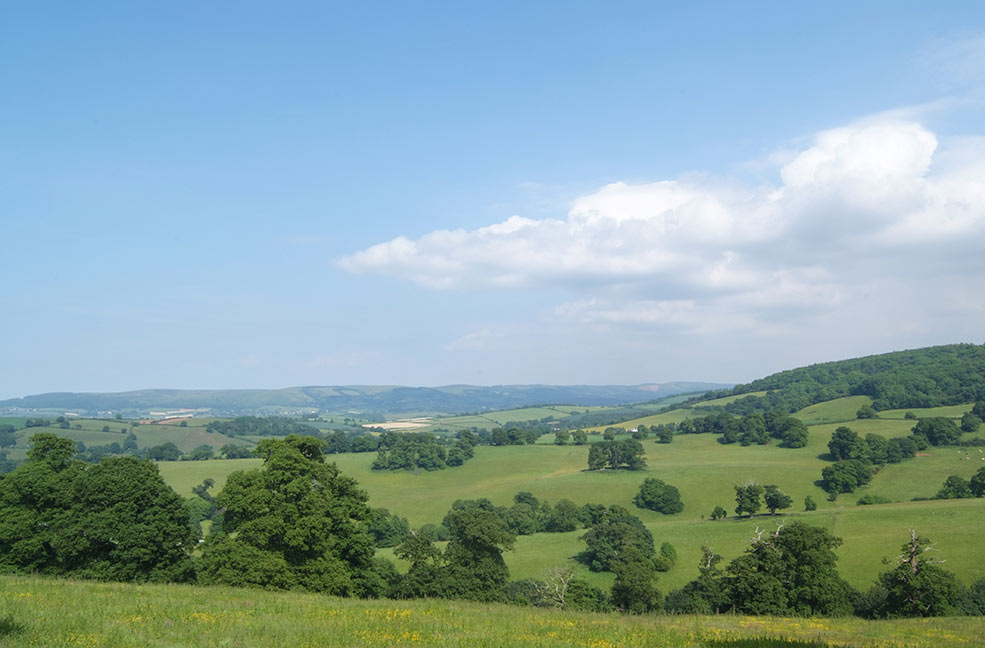 5) King Cliff Woods
This woodland has plenty of walking trails for you to choose from. King Cliff Woods is situated just outside of North Petherton. In the autumn, it is easy to spend many hours here, as the leaves turn amber, and fall crisp beneath your feet. Due to the number of trails, this is a great walk for families, as you can choose the shorter or the longer depending on the adventurousness of your littler ones.
6) South West Coast Path
This path is one of the longest, and most stunning walking trails in the whole of the UK. It spans from Somerset, all the way down to deepest Dorset. If the sound of the waves is what you are after on your autumnal walk, then this is the choice for you. You can breathe in the sea air whilst tottering along the cliff face, and gaze upon some of the UK's best beaches.
7) Montacute House and Gardens
You will find this wonder near Yeovil. With its huge glass and stone facade, again this house makes for an impressive backdrop to your Autumn stroll. The gardens here are very well manicured, but there are too, a great range of natural wonders such as the wibbly wobbly hedgerows which haven't grown straight since the storms of 1947. Such a walk is fantastic for the cooler months, as you can always seek warmth and refreshments in the house should the weather bite a little too hard.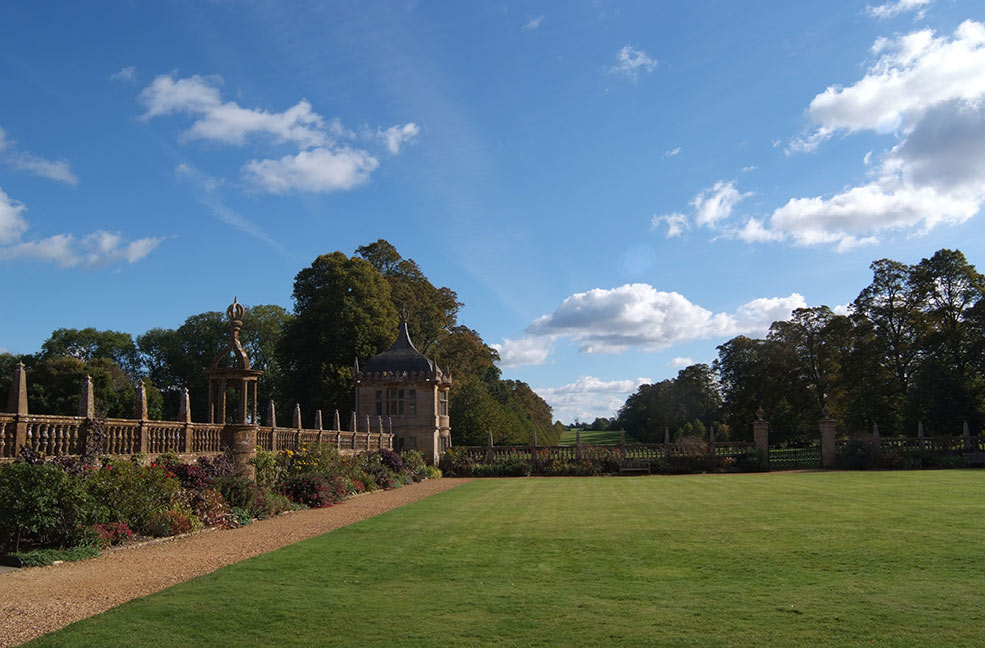 8) Leigh Woods
This is a sublimely quiet route set above the Avon Gorge. Here again you will find some stunning views across the Bristol and the Brunel suspension bridge. There are a number of rare plants and trees in this area, so this is a particularly good walk for those interested in different types of flora and fauna. As well as the views, there is a fantastic woodland to explore and get lost in should the mood take you!
9) Hestercombe Gardens
Now I have written about these in their own right before, but they are certainly worth a mention when talking about the top ten walks in Somerset too. The gardens here are very much unique due to the three centuries of design that can be seen all in one location. The ponds are particularly spellbinding in the autumn time, and with a crispness in the air, the kids will certainly be able to play out some scenes from their favourite books or films.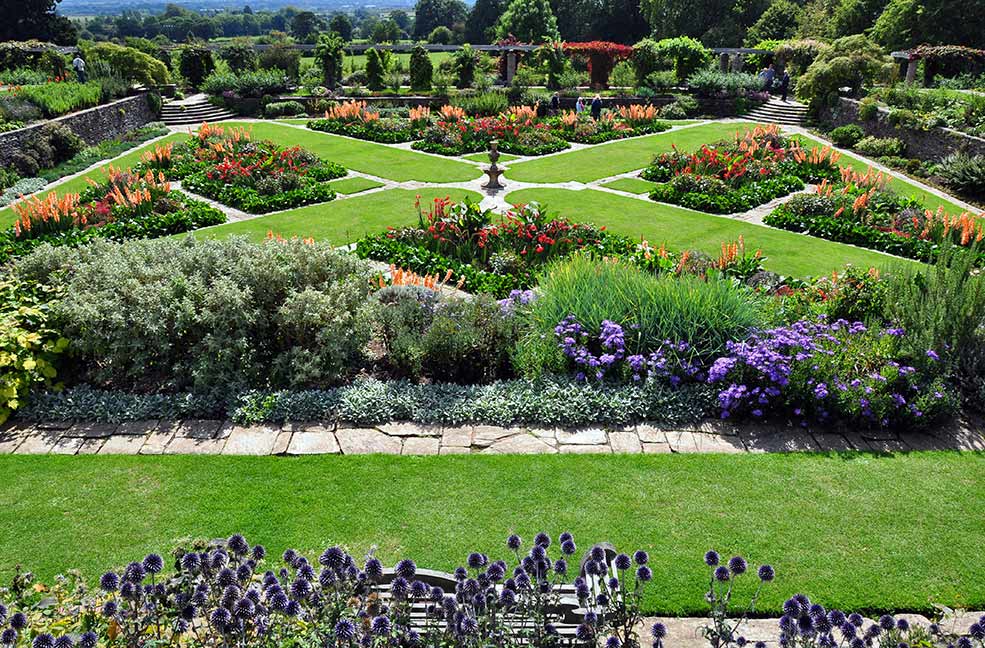 10) Exmoor National Park
Now I was a bit resistant to put a national park in here, as it seems the obvious choice for a walk at any time of the year, doesn't it? But Exmoor is particularly spectacular in autumn and has routes to suit all ages and abilities. Here you can enjoy the local wildlife, and get lots of that satisfying underfoot crunchy leaf goodness you are after. It's also nice that there is a river carving its way through the landscape, which is home to lots of interesting woodland creatures.