Plan a holiday in February to see the Cornish hurling in the lanes of picturesque St Ives. Due to take place on 4 February 2019, this is an event not to miss!
The main points:
• Cornish hurling is a traditional sport dating back thousands of years, it's quite similar to Rugby
• The St Ives Feast and Hurling the Silver Ball takes place on the first Monday after 3 February every year
• St Ives will be bustling and busy for the festivities
Hurling the Silver Ball dates back thousands of years and is part of the St Ives Feast, a celebration of the consecration of the Parish of St Eia. The game itself is an old version of rugby that looks similar to other annual ancient games and competitions, such as Shrovetide football in the Peak District.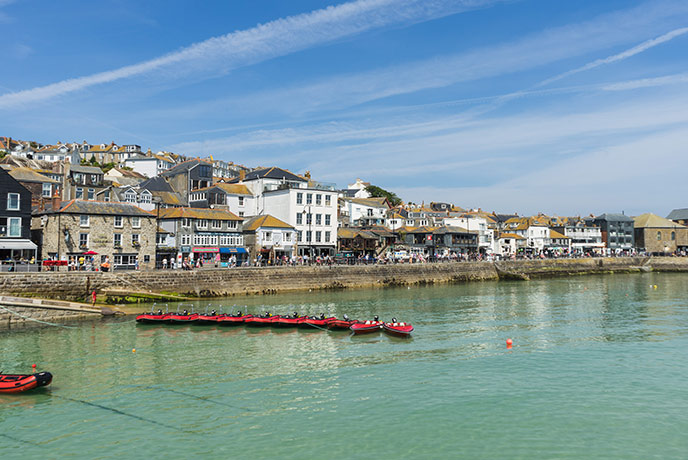 The day begins with a procession to St Ia Well near Porthmeor beach for the blessing and here is where the chaos begins. For a good view of the hurling, we'd recommend a ring side seat at the beach to begin with as some people will try to throw themselves into the chilly waves as a way to keep the ball.
At 10.30 on Feast Day, the mayor 'throws up' the ball and it begins. The game is played across the entire town with swathes of participants wrestling a small silver ball (about the size of a cricket ball) out of one another's hands. Whoever returns the ball to the hands of the mayor at midday wins a silver coin.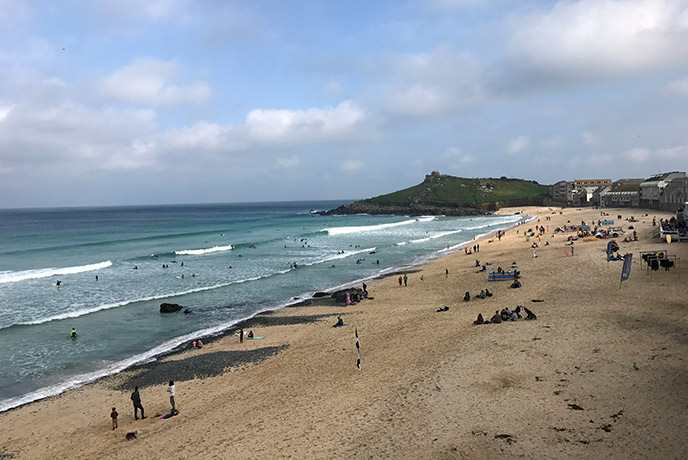 As this is also Feast Day in St Ives, there's a real buzz around the town and there'll be so many people out and about. Make a day of your trip and see the hurling in the morning before taking a long lazy afternoon lunch at one of the many places to eat.
If you need a reminder of the beauty of St Ives let our live webcam whisk you away to golden shores.
Where to stay:
Hakey Bay House - right at the heart of St Ives, this property sleeps up to four but would be perfect for a couples weekend away
Island Time, Morwenstow - one of our Morwenstow apartments overlooking the beautiful Porthminster beach and just a moment's walk from town
Porthia Blue - a lovely apartment overlooking Carbis Bay, take the most picturesque coastal path walk around to St Ives
Trevail - on the outskirts of Carbis Bay, this family home makes a great base for St Ives adventures