Yarmouth, a town on the West Wight, benefits from a deep water harbour that not only welcomes a car ferry from Lymington but plays host to a fleet of beautiful sail boats and working ships. The active marina teams with colour and sound that is undoubtedly part of Yarmouth's unique personality.
It offers a compact but buzzing centre, dotted with shops, cafes and pubs but also provides two short walks just beyond the town that allow you to stretch your legs and give children time and space to burn off a bit of pent up energy.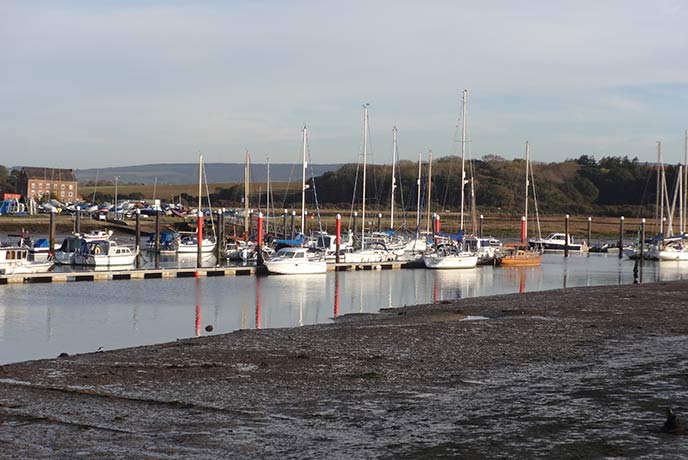 Consider popping into the Yarmouth Deli before heading out on a 40 minute circular walk. Pick up a few delicious hand-made savouries – pork pie, sausage roll, slice of veggie quiche – and a can of soda for the journey. Then head down Mill Road, with the Yar River joining you along the way. The reflective scenery makes this a lovely, flat ramble sure to be enjoyed by walkers young and old. At the causeway, head across the stone bridge where you will make your way along leafy footpaths and back into Yarmouth. Near the pretty church you will find the Red Lion, a popular and highly-regarded traditional pub.
The second walk option takes you from the centre of Yarmouth, across the River Yar at the harbour, along Halletts Shute to Westhill Lane, following it all the way to Fort Victoria Country Park. Here you will find a planetarium, model railway, archaeology discovery centre and reptilarium. The views over the sea are breathtaking from the elevated height of the Fort itself. This is a one hour walk, round trip and it too is flat and scenic. Find out more about the Fort Victoria walk.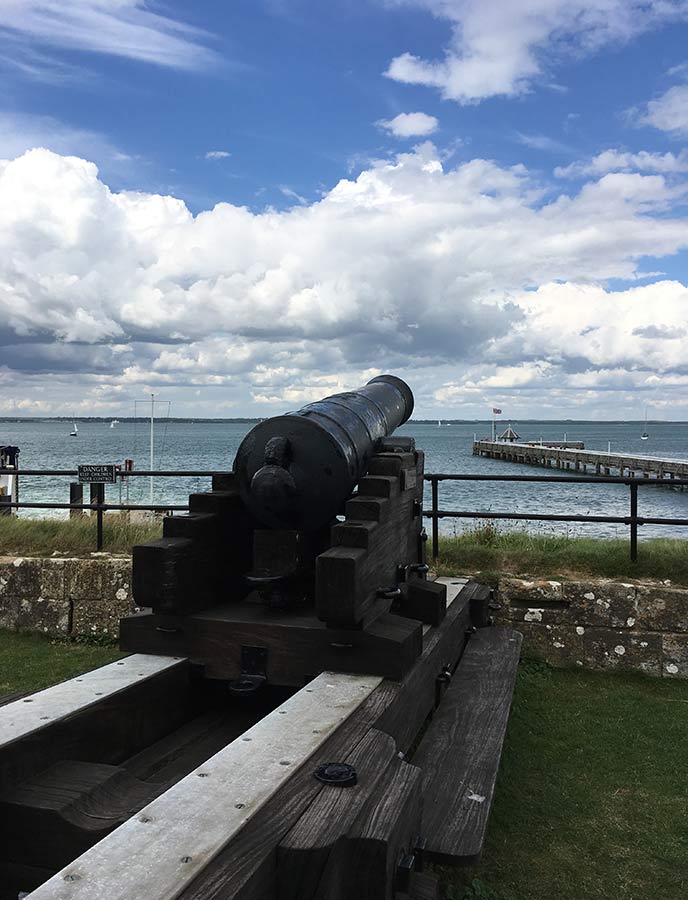 Once you return to Yarmouth, or maybe you never left, the heart of the town certainly offers a mix of inciting independent merchants.
Stand outs include Blue by the Sea featuring ethical, sea-inspired fashions and gifts, Bank House Antiques Emporium and The Book Room, a bolt-hole crammed to the rafters with a well-organized and compelling selection of used books.
Undoubtedly the pier is a charming attraction and if Gossips Cafe near the pier looks inviting, do pop in. You will not be disappointed. Just inside the front door is a huge 'sandwich board' featuring nearly a hundred combinations. Gossips whips up plenty of hot food too, home-made cakes and snacks. This welcoming cafe with views across the water is a firm favourite for visitors and locals alike.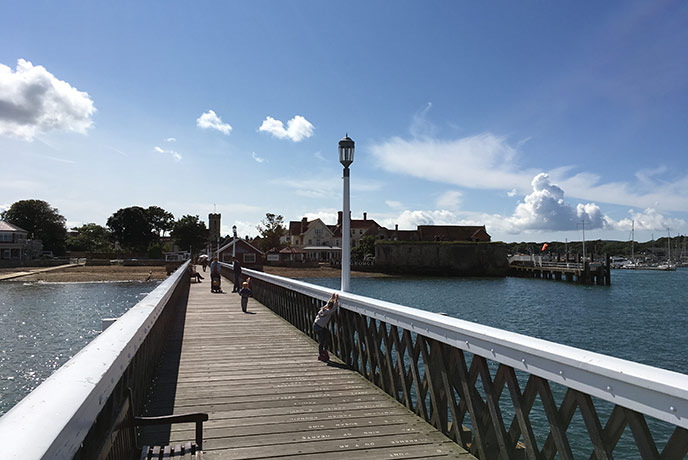 And finally, do not miss Yarmouth Castle. This English Heritage site is the last and most sophisticated addition to Henry VIII's coastal defence, although not completed until after his death in 1547. Along with its historical significance, the views it provides from the gunners platform are magnificent.
Many Southern Vectis Routes travel into Newport, where you can then catch a number 7 out to Yarmouth. Enjoy the ride, it is every bit as scenic as your final destination. Indeed, words to live by.
Browse our holiday cottages and start planning your getaway.