Adventure Activities offer an amazing array of activities from axe throwing to archery and kayaking to coasteering. Whatever the weather, there's something to keep the whole family entertained on your Isle of Wight holiday.
Recently, I was lucky enough to have the opportunity to spend some time at Adventure Activities, experiencing some of the great activities on offer there. Set in the grounds of Tapnell Farm with farm park and The Cow Co restaurant, they offer land sports including archery, axe throwing, climbing, mountain boarding and bushcraft.
The weather was perfect on the day I visited and, after a brief safety talk from the instructors, we were allowed out into the fields to have a go. It was great fun, with lots of encouragement from the instructors who are all experts in their individual fields. Axe throwing is a really fun activity!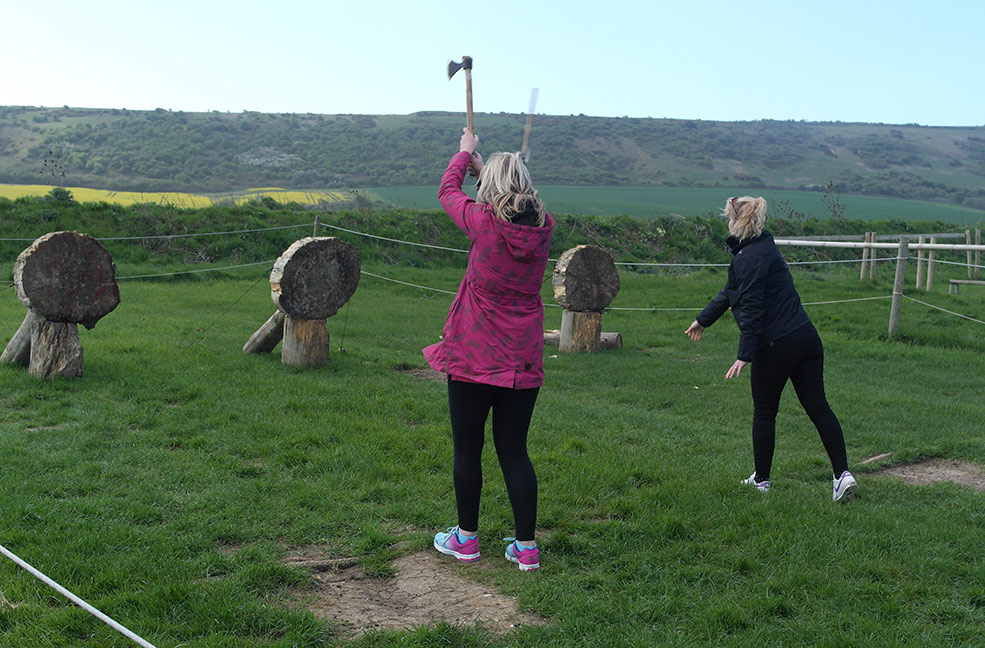 Next it was on to Freshwater Bay, just down the road. The main car park is home to the sea-based activities and this is where all the kayaks, stand up paddle boards and other equipment live. All I needed to bring was my swimmers and some old trainers. Wetsuits, helmets and life-jackets are provided and there are ample changing facilities for all.
Our instructor, Joe, gave the group a quick but thorough safety talk and then we were away to the beach. There is a choice of single or double kayaks and most of us chose the latter. I have been kayaking a lot previously but even to me, the water looked choppy and difficult to enter in a kayak. Luckily the instructors came to the rescue and deftly manoeuvred all the kayaks out into calmer waters, no problem. Sadly once out to sea the water was too rough to head out around the headland (there are some amazing caves to explore on calmer days), so instead we pottered around the cove and enjoyed some challenging activities such as exchanging kayaks without falling in. Needless to say most of us failed.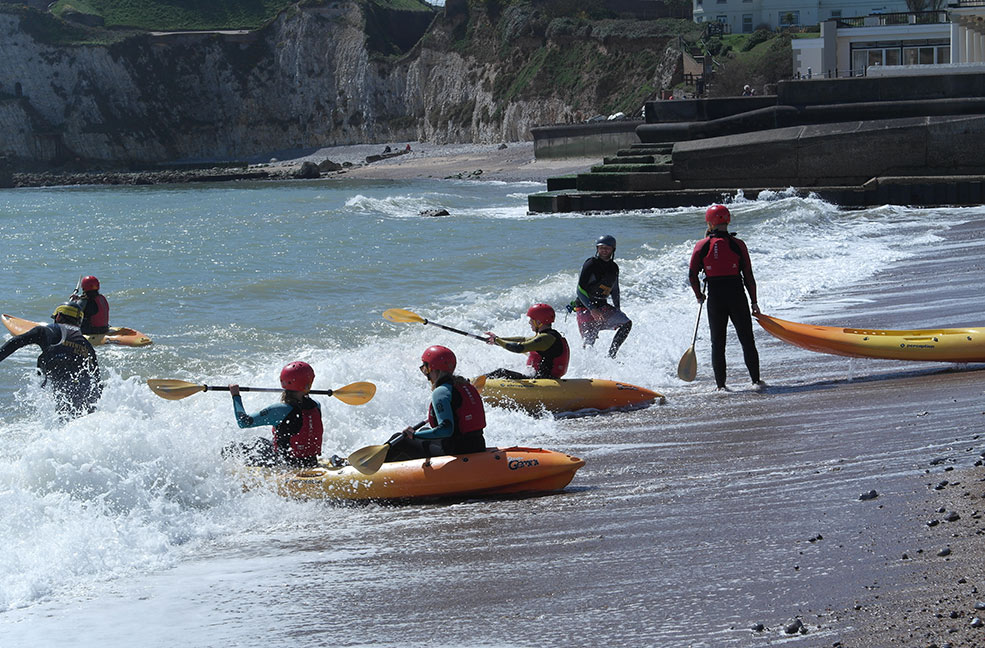 Other activities included coasteering and mega SUP (a gigantic stand up paddle board for lots of people). Afterwards, hot drinks are on offer and there's also a couple of nearby cafes if you want something more substantial.
Check out the weather live on our Freshwater webcam here.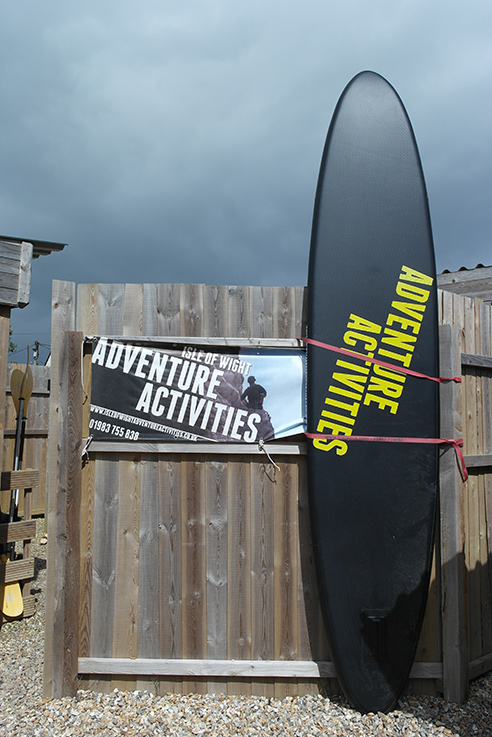 Fortunately, the guys at Adventure Activities always take the weather into account so, if you've booked stand up paddle boarding but the sea state is too rough, they will come up with an alternative activity for you to enjoy. All the team are fully qualified and activities can be arranged to suit individual requirements. If you book an activity for the family to enjoy while you're staying in a holiday cottage on the Isle of Wight, it's reassuring to know that you will still have a fun-filled day, even if it isn't what you booked!