There is something quite magical about crafting your own beverages. The process of carefully selecting ingredients, experimenting with flavours, and then even corking and sealing your own creation. So when the opportunity to attend The Cornish Cocktail Experience at Knightor Winery near St Austell came about, we jumped at the chance!
Nestled in the Cornish countryside, this beautifully scenic venue was the perfect setting for an immersive cocktail experience. As we walked into the rustic wine barn, the room was decorated with cosy décor and fairy lights and the walls were lined with oak barrels, rustic crates, and elegant wine bottle displays. There was also a variety of wines made from their home-grown grapes in their shop. It was such a warming atmosphere, it felt like a scene from The Parent Trap.
The history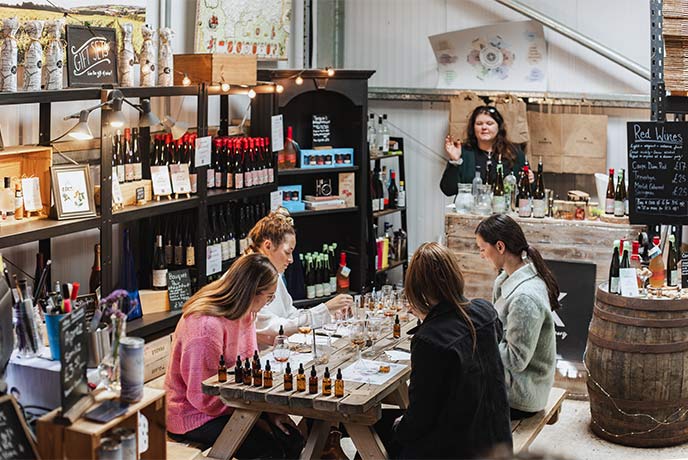 We were greeted at the venue by mixologists Sophie and Halla, who kindly welcomed us with a signature cocktail/mocktail and shared the history and artistry behind vermouths, aperitifs, and cocktails to give us a basis to work from.
Fun fact, did you know you can use any type of grape to make white wine?
Tasting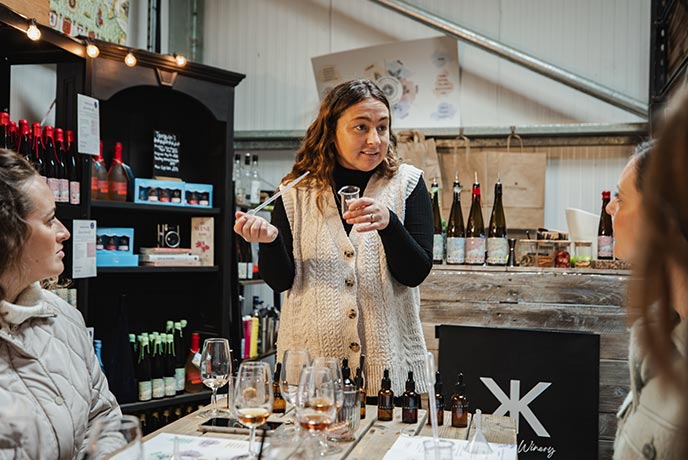 Next, we had the opportunity to taste the core four sweet and dry vermouths. We explored various types of botanicals, from fragrant herbs like wormwood and peppermint to festive spices like cinnamon and star anise and discovered how each ingredient would complement the flavour of the beverage.
Creating our unique blends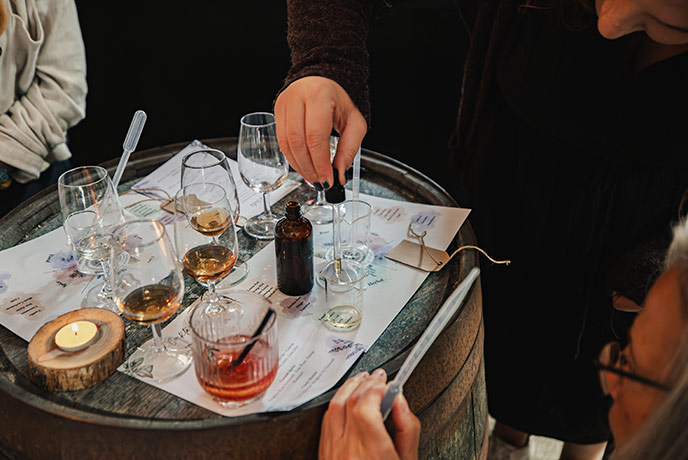 With a wide choice of botanicals and a new-found knowledge of the crafting process, we handpicked our ingredients and crafted our very own beverages. We each carefully measured and mixed a blend of flavours, adjusting proportions until we got the desired taste. Sophie and Halla assured us there were no right or wrong combinations. So, with the time of year, we wanted to make an autumnal/winter-themed vermouth and included hints of warm spices and notes of citrus flavours.
Bottling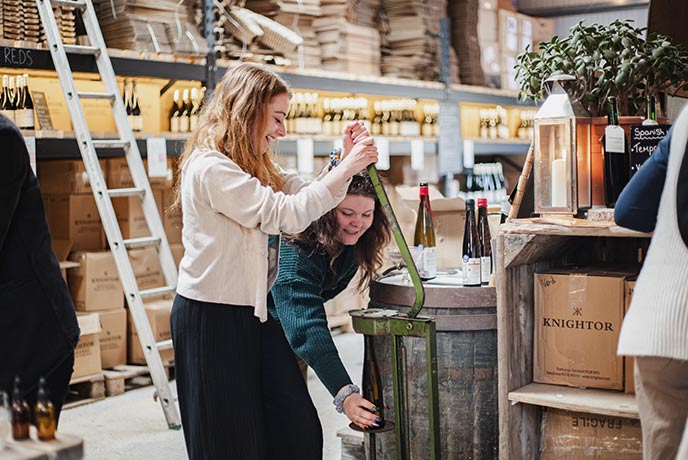 We then moved on to the final steps of the process – corking, waxing and stamping our unique creations. We used a corker machine to compress the cork in the bottle and then waxed the bottles by dipping the bottleneck in wax, twisting, and leaving the wax to set on the side. Once the wax had cooled, we labelled our vermouths!
Cocktail orders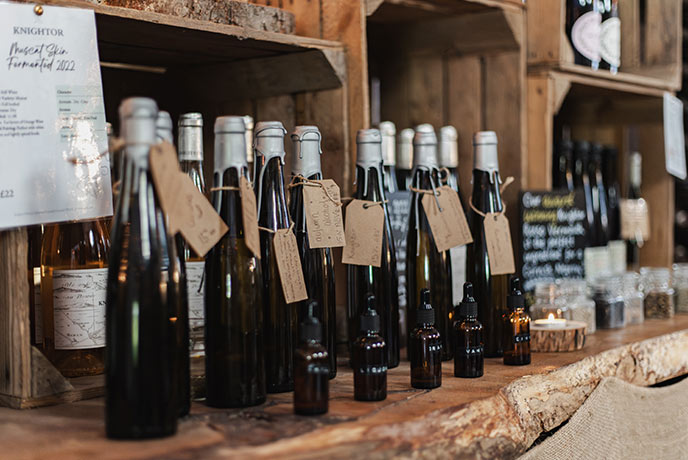 Sophie and Halla also offered a cocktail/mocktail from the menu. Passion Fruit Martini was one of the delicious choices! But it didn't stop there. We were each given a goodie bag with a selection of cocktail recipe cards; a thoughtful touch that made the event even more memorable.
We would wholeheartedly recommend The Cornish Cocktail Experience, which is now available to book throughout the year for private parties and group bookings.
Plan your trip with Knightor today and browse our lovely collection of cottages in St Austell and Cornwall.