If the walls could talk, they would certainly have plenty to say at Barton Manor Farmhouse! There's something quite special about the 150-year-old Grade II Listed property, intertwined with fascinating history and plenty of stories to be told. We delved into the history of the farmhouse, taking us right back to 1845…
History
Barton Manor Farmhouse is adjacent to Osborne House, the former holiday home of Queen Victoria and Prince Albert. Queen Victoria purchased Osborne House and the Barton Estate in 1845, with Barton Manor to be a place in which to house guests, such as visiting royals and high-up officials.
Prince Albert had enjoyed producing many designs for Osborne House and his enthusiasm continued when he designed a farmstead at Barton, resulting in Barton Manor Farmhouse. Later, King Edward VII extended and modernised the Farmhouse. Alongside the Farmhouse were state-of-the-art chicken coups, pig sties, stables, cow sheds, a granary, a dairy and more, with over 100 workers employed on the farm at its peak.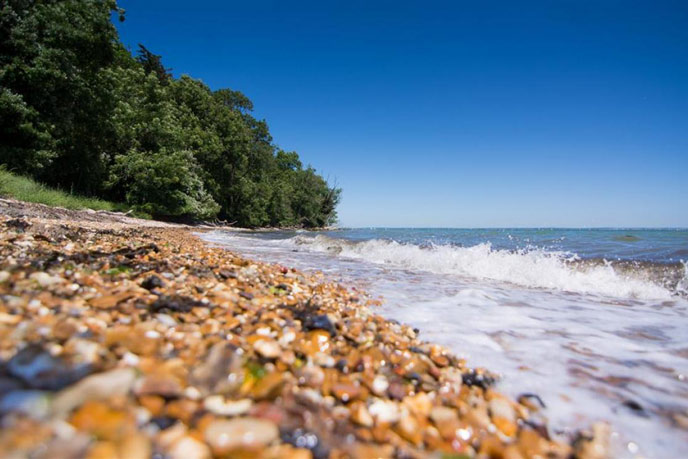 In August 1909, the Tsar of Russia, Nicholas II, and his family paid a four-day visit to the Isle of Wight and visited the Barton Estate for tea with King Edward VII and the Prince of Wales, later King George VI. The below picture is of the Russian and English Royal families during a stay at Barton Manor!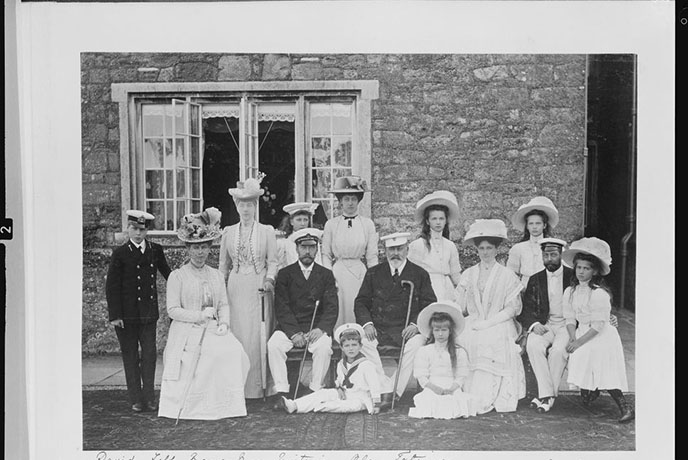 The diary of Queen Victoria
Quotes from Queen Victoria's diaries show how much she enjoyed her time at Barton Manor, stating 'Another fine day. — Immediately after breakfast we took a delightful long walk by Barton Farm, the woodman's cottage, down through the woods, where the birds were singing, to the sea. We are so delighted with our purchase; the grounds are so extensive, & the woods would be lovely anywhere, but going down to the edge of the sea, as they do, makes it quite a Paradise, added to which it is so private & we can walk about anywhere, unmolested.' (30th March 1845)
'The rain cleared off, & we walked out, down into Barton wood, along the walk, which is nice now & small bridges have been placed, which enable one to get over the ditches, instead of having to leap over them, as before. This walk brought us out immediately above the beach, where we found the children.' (24th July 1845).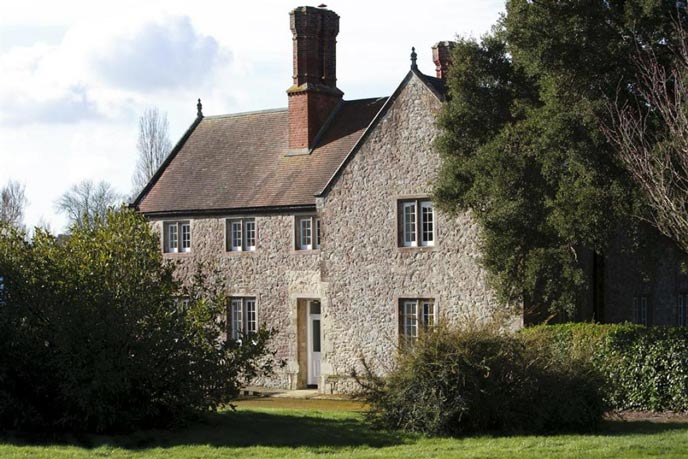 A-List guests
The Royal Family sold Barton Estate in 1922 when it was taken into private ownership, finally leading up to being owned by Robert Stigwood between 1991-2006. The music impresario managed bands including the Bee Gees and Cream, and produced Saturday Night Fever and Grease.
Guests to the Barton Estate included members of the Royal Family, including Princesses Beatrice and Eugenie, along with musical royalty, such as Elton John, Andrew Lloyd Webber, Eric Clapton and Madonna! Oh, to be a fly on the wall…
Why we love holiday letting
Beautifully renovated, whilst keeping many of its original features, and with access to a private beach, tennis court and games room, the charming Barton Manor Farmhouse is a wonderful choice for a holiday home on the Isle of Wight.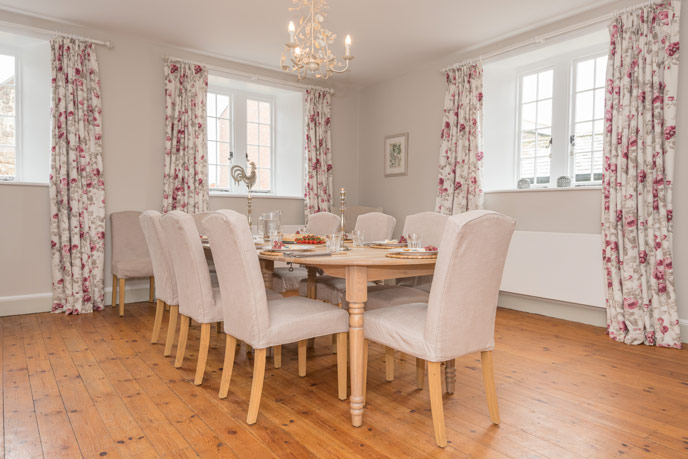 The owners, Dawn and Al, said: 'We love sharing the Barton Estate with those who also appreciate its rich history and beautiful, secluded nature. For those coming from the cities, they can enjoy an entirely private estate where children and dogs have free run of a 200-acre woodland and our beach. The recent addition of two pet pigs has been a big hit and they always gratefully receive guests' peelings and apple cores!'
Feeling inspired to follow in the footsteps of the rich, famous and royal? Take a look at holidays at Barton Manor Farmhouse here.