'Brace yourself Bailey' I said as we headed off on the Dart trail from Noss, 'This one is guaranteed to work up a bit of a thirst!' and how right I was. With a backpack full of essentials we headed off to start on our epic journey... all eight miles of it!
Before we got whiff of a gradient, we had to cross from Kingswear to Dartmouth via the higher ferry. 'First time for everything Bailey', I said, as I noticed a rather bemused look on Bailey's face. I think she thought we were going to swim across! 'Land ahoy!' I shouted as we touched the shores of the medieval town of Dartmouth. (Ok so it was only a six minute crossing and only cost 50p for Bailey, she's a cheap date!)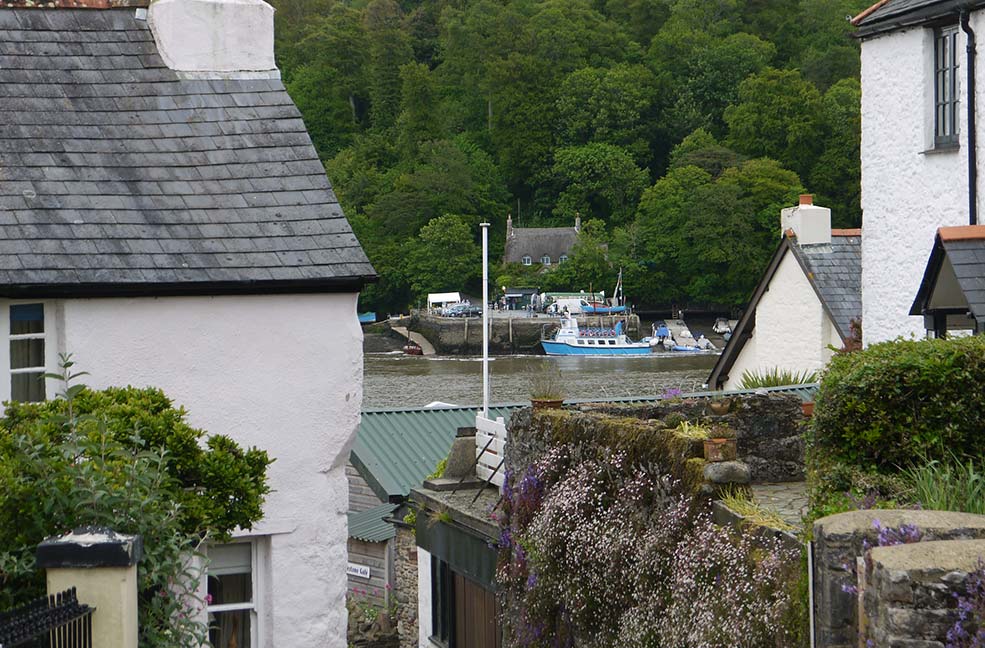 The start of the walk takes you up through an old and very steep part of Dartmouth with cobbled pathways and old houses. At the top is Townstall Church. When you get here you're not far from the start of the trail which will take you through the Raleigh Estate, which belongs to descendants of the great man himself – Sir Walter Raleigh. Although he never owned the estate, his family bought the estate in 1873. We walked on a pathway beside the creek up into the woods, where we came across a reference map. We were given a choice – the route on the left was shorter but more inland, the right – spectacular views with a warning of very steep hills to climb! We went right...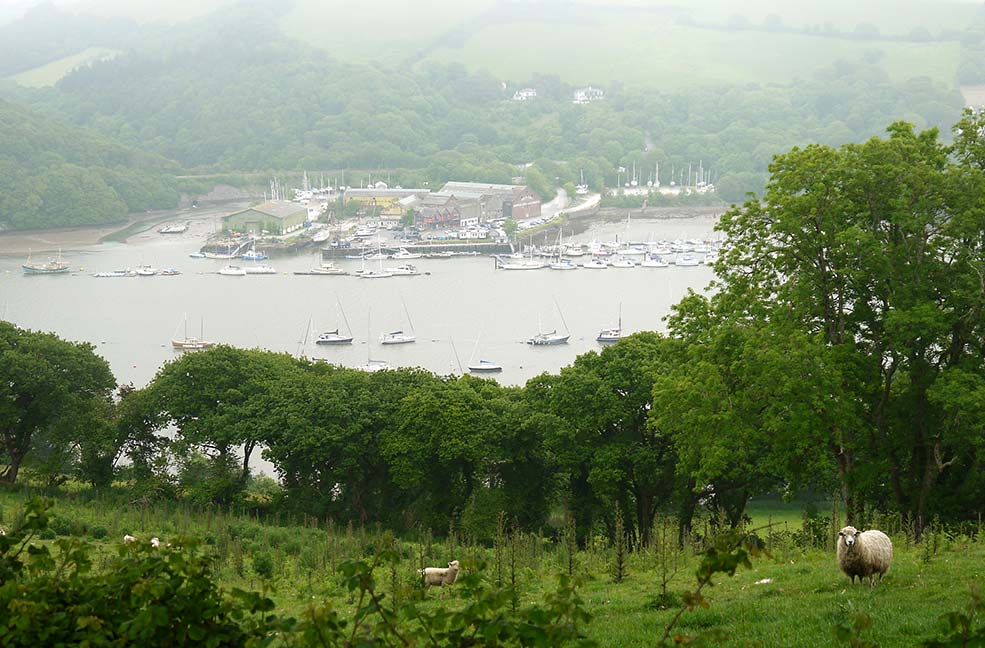 Dogs have to be kept on a lead around this trail as there are sheep and organic pigs roaming around, although we didn't actually come across any of the latter. Bailey was very kind and pulled me up the steep bits (I have a feeling she rather enjoyed being a Husky!) and although it was a bit overcast and the wind was quite nippy, I managed to take some stunning photographs of the surrounding area. All perfect dog walking country, and very well signposted. Follow the yellow acorns and you won't go far wrong (Bailey would have preferred squirrels).
Eventually we came to a trail which took us down the steep, but very pretty main street of Dittisham (pronounced Dittsum by the locals), and we stopped at the Ferry Boat Inn for a drink, before ringing the bell to summon the ferryman to take us across the Dart to Greenway quay. Here we were back on familiar turf, and picked up the trail from Greenway to Kingswear, which is a stunning walk through ancient woodland alongside the river, with amazing views and lots of wildlife.
I let Bailey off the lead to enjoy this portion of the walk. We were both shattered by the end, but it was absolutely brilliant.