Also known as Whitesands Bay, this beach is popular for surfing and family days out to the beach. The west Cornwall location makes it a beautiful place to simply sit and watch the world go by. Stay in one of our Sennen holiday cottages and experience it every day or get a daily fix from our Sennen beach webcam.
Sennen at a glance:
Type of Beach: sandy
Dog-friendly: dogs are welcome from October to Easter Sunday
Child-friendly: yes
Accessible: yes
Cafe: a few cafes, a pub and surf beach bar
Toilet: yes, a block in the car park
Best for: sandcastle-building and surfing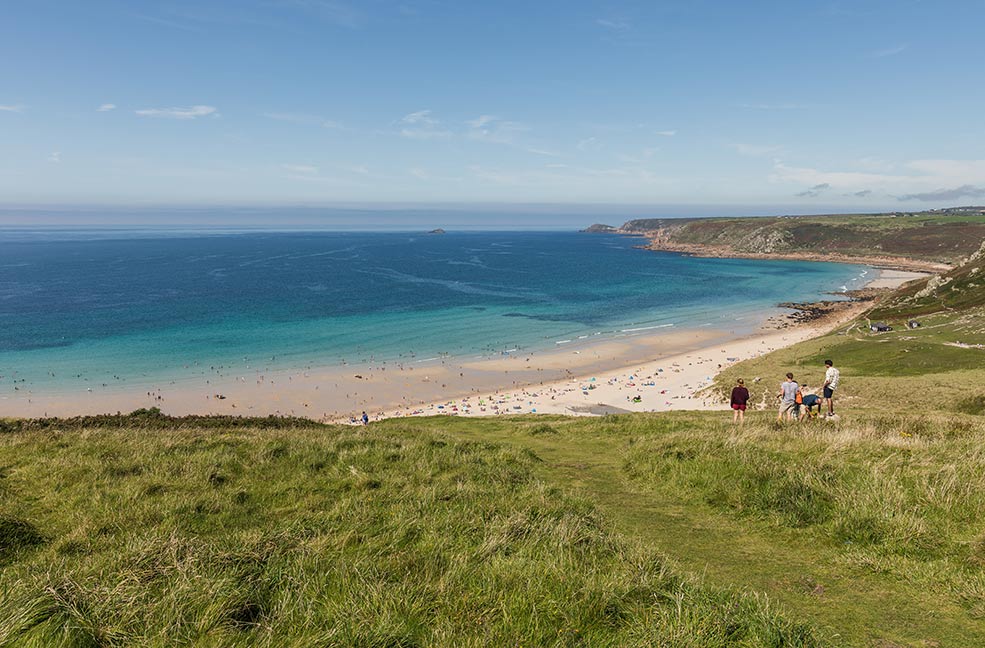 For as long as I can remember my parents have always made an effort to visit Sennen while on holiday in Cornwall. Whether they just loved the drive through the Cornish country lanes or they knew there was something about that stretch of golden sand that absolutely no other beach could compare to, nobody knows. What I do know, however, is that we had some amazing summer days on the beach there. Plus, with a whole host of things to do in Sennen, it was a great way to keep energetic kids busy.
Known to locals as Whitesands Bay, the beach stretches out for miles when the tide is out making it great for winter walks with the dog. There's plenty of room for fetch and running. This space is also perfect for family games of cricket or tennis in the spring and summer sunshine.
My mum used to love leaving us playing in the sand under dad's watchful eye while she strolled along the sea front, visiting the little craft shops and galleries and out by the harbour wall. If you walk the same route, from that point you can see right along the coast. It's just spectacular.
Alongside the obvious sandcastle-building contests we would have, body boarding was the next thing we went to the beach to do. Sennen always promised some of the best waves and attracts surfers and body boarders from around the world.
If you're done on the beach but not ready to head home, the Surf Beach Bar is set above the beach and makes the most of the view with a huge deck and plenty of windows if you'd rather sit inside. I'd recommend sticking around until sunset as the views from here are unforgettable.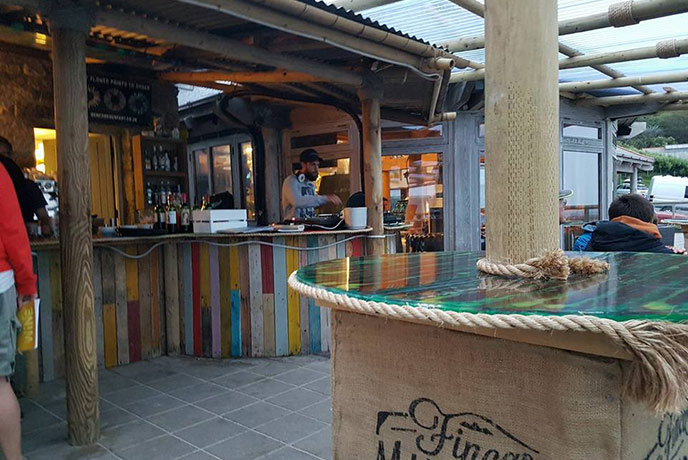 Start planning your holiday by choosing your favourite of our holiday cottages.