> Dog friendly (but check signs for restrictions)
> The beach is cleaned every day in the summer!
> No lifeguards
> Excellent water quality & safe for swimming
> Large car parks
> Toilets and litter bins
> Nearby cafes
A pebbly beach might not be your first choice for a seaside holiday, but don't overlook Milford-on-Sea. The views across the water to The Needles and the Isle of Wight are photo-worthy, and if you're a keen walker, it makes for a handsome stroll out to Hurst Spit and the castle. Besides, it actually gets a bit sandy at the water's edge, particularly at low tide.
The car park is right on the seafront, so perfectly placed for lugging beach paraphernalia and babies. It wasn't the best weather when we went, 7 and poorly 4 year old in tow, so the first stop was the Needles Eye Cafe - an apt name. It's a basic cafe, but all you need for a pick-me-up and it has nice views. The bonus was the children didn't care about the wind and set about adventuring in the garden playpark. We pondered the walk out to Hurst Castle, but with the youngest tiring easily, it wasn't an good idea with pushchair in tow. There is also the option of the Bournemouth coast path, but we couldn't quite muster the energy.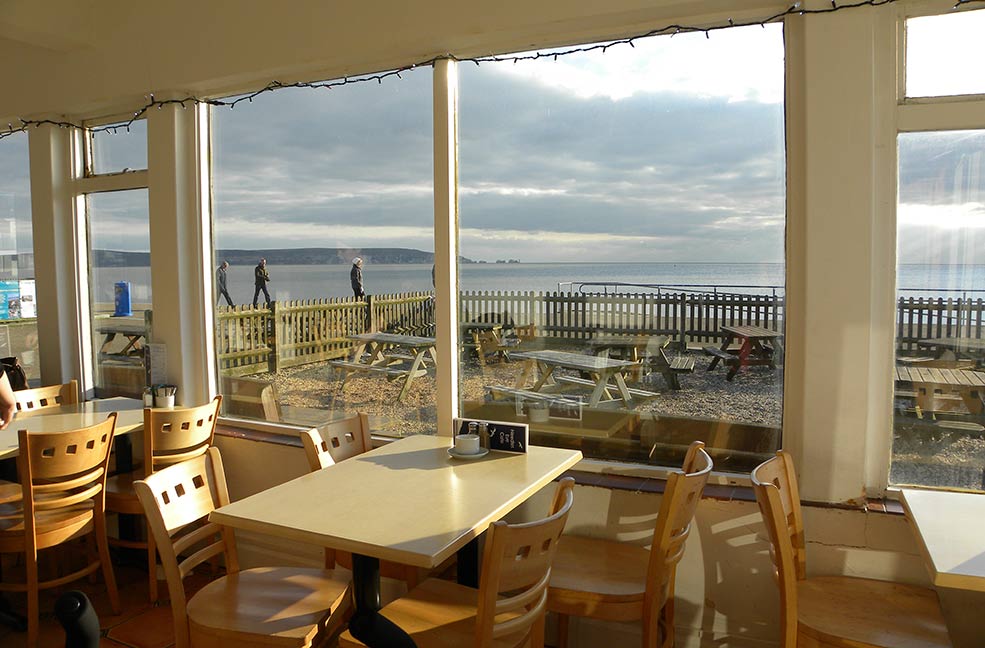 As the clouds cleared, we braved the beach. The water here is known for its quality and the area is Marine Conservation Society recommended, so the kids toddled off to collect buckets of water for their moat, plastered in sunscreen (you can't be too careful) and sandy already despite the shingle.
We practiced stone towers and balancing rocks but it was too tempting for the littlest one to knock them down so daddy went for ice-creams and we gazed out over the ocean for the 3 minutes of down time.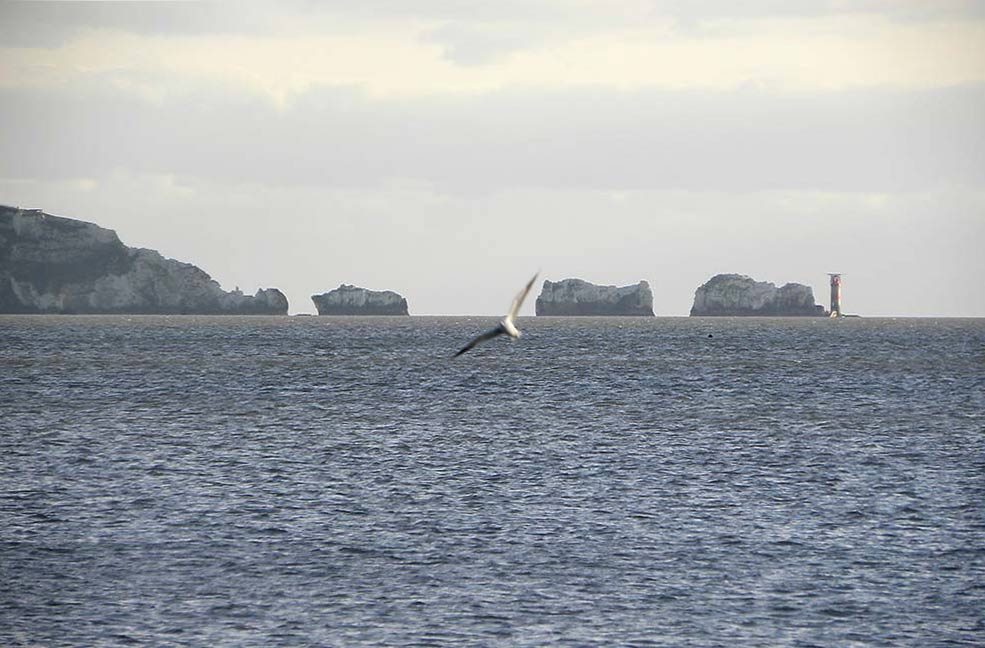 I was glad to have brought my camera - the views are beautiful, and when the sun is at the right angle, the concrete sea wall and timber groynes make for very arty shots. There are also rows of colourful doors and the odd jaunty fishing line to photograph.
On a summer's day, it's a lovely strip of coast to dip your toes in the water, but when the weather's not so nice, it's so convenient with location and facilities, it's still worth a pit stop when on holiday in Hampshire.