With its dramatic chalk coastline, miles of undulating green downland and great number of historic castles, East Sussex should definitely be on your list of places to visit. Here we take you on a whistle-stop tour of Rye and the surrounding area.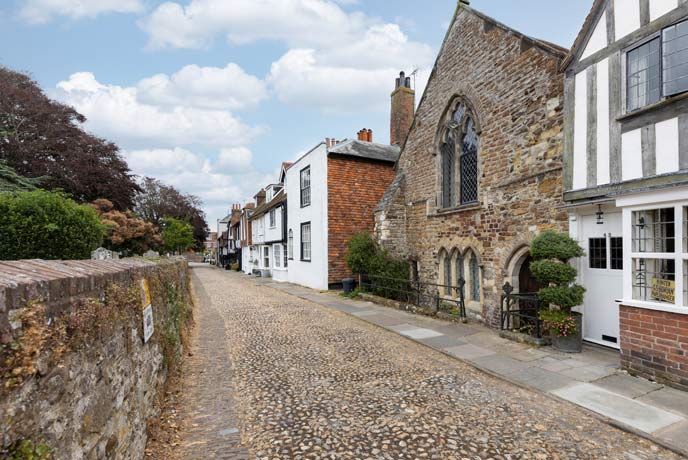 Once surrounded by sea, Rye is a fortified Medieval hilltop town, steeped in history and pretty as a picture. Parking is fairly easy as there are several large car parks close to the town centre. The roads into town meander up hill and give a glimpse of lovely, cobbled streets, quaint cottages and red brick buildings. For shoppers, there are lots of independent stores, boutiques and cafes which run the length of the main street. At the top of the town, past the church you will find Ypres Tower, built in 1249 to defend the town and beautifully preserved. Today it is home to the Rye Castle Museum, and well worth the £4 entry fee to see the fabulous collection of artifacts collected over the years and telling the story of Rye.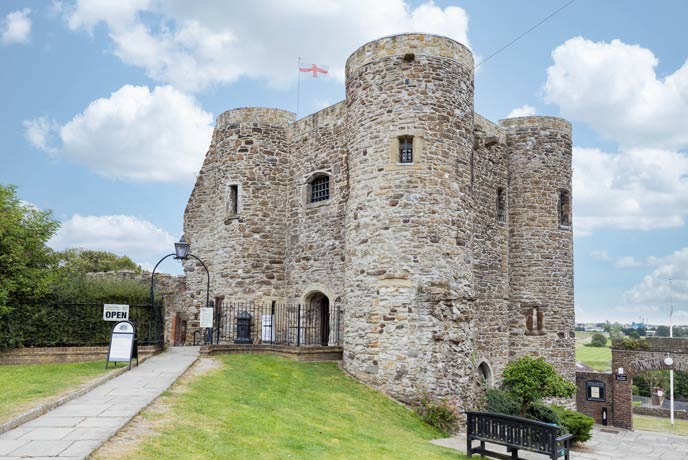 Wander around the Medieval Garden and you will come across the cannons which overlook the surrounding countryside and were once used to protect the castle from invaders. The panoramic view from here is stunning. Rye has lots of hidden treasures and historic buildings to discover, like RCM East Street, a private museum with free entry and open every weekend between April and October. Wander along the pretty photogenic streets and see if you can find The House with Two Front Doors!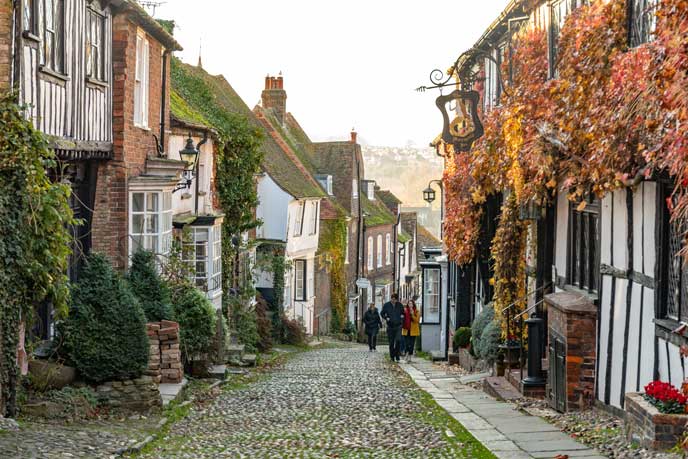 Leaving the town, a couple of miles away on the Sussex coast, Rye Nature Reserve is a great place to visit. Run by the Sussex Wildlife Trust since 2011, there are 5 birdwatching hides and miles of footpaths where you can explore saltmarsh, shingle, lagoons and marshland. A staggering 4,355 different species of animal and plant can be found here, including 300 that are rare and endangered. Footpaths are flat and wide, ideal for wheelchairs and mobility scooters. The Discovery Centre is located just under a mile from the free car park and here you can join in wildlife walks, nature courses, shop for your holiday souvenirs and enjoy a refreshment break at the Lime Kiln café. Everyone will enjoy spending time in this vast, beautiful landscape and watching the ever-changing coastline.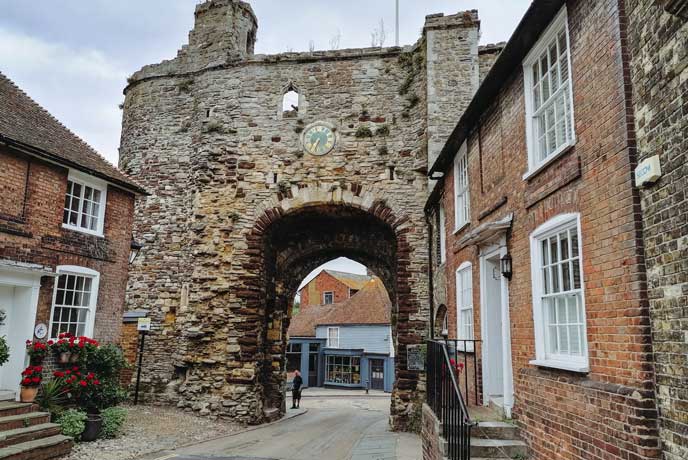 Dungeness is a familiar name because of its nuclear power station, however don't be put off by that, several people had mentioned to me that it's such an unusual place its worth a visit. Dungeness is about a 20 minute car journey away from Rye and this is where I headed next. To be honest, I didn't know what to expect, but wow, it certainly is worth a look-see. Situated on a headland, on the south part of Romney Marsh in Kent, Dungeness is home to an RSPB reserve, set back from the shingle beach and encompassing miles of flat grassland, fresh-water pits and wildflower meadows. One of the most diverse and extensive examples of stable, vegetated shingle in Europe, people flock here to see the wild beauty of the grasslands, dotted with odd looking dwellings. These small wooden houses were mainly built around old railway coaches and occupied by fishermen although some occupants these days are people looking to escape the pressures of the modern world. There's a lighthouse, open for visitors from April to October and the power station has a renowned visitor centre. A fabulous miniature narrow gauge railway track runs from Hythe to Dungeness, and kids will love taking a journey on the train which stops off at several other stations on route.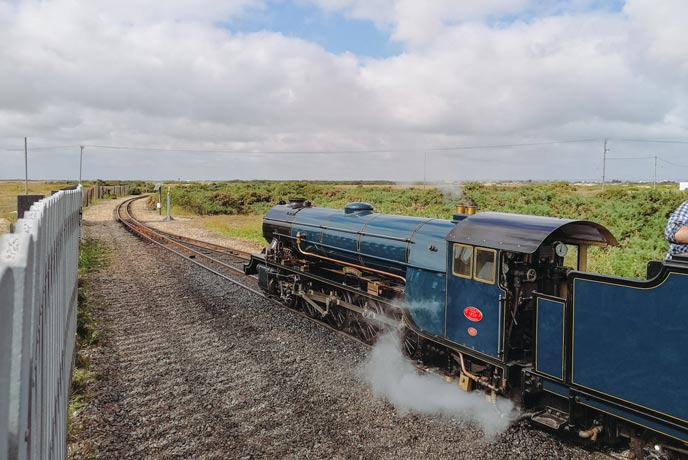 If you are thinking of exploring this fascinating part of the world, take a look at our selection of self-catering cottages in Sussex and start planning your next getaway.