We were making good time on the way to Dunster; winding through quiet villages, past glittering blue sea, and just skirting round the hills of Exmoor, before being forced to a sudden stop by a grouse taking a leisurely stroll across the road. This encounter felt very in keeping with the faintly mystical setting of Dunster beach as it's gazed down upon by its namesake castle, perched on the edge of the Exmoor hills.
By the time the steam train went rolling past, smoke billowing and whistle blowing, I could almost believe I'd stumbled into a children's book. My dad, who'd come with me having never seen Exmoor before, was a little blown away.
The effect was very nearly bought to a crashing halt the moment we stepped on the beach when a very young and incredibly excitable whippet puppy came barrelling towards us. We thought it might knock my dad over but she pulled up at the last second and after stopping for a little bit of fuss she sped off in search of the next new friend at the beach.
Dunster at a glance:
> Toilets
> Accessible
> Food and drink
> Dogs allowed year round
> Not ideal for swimming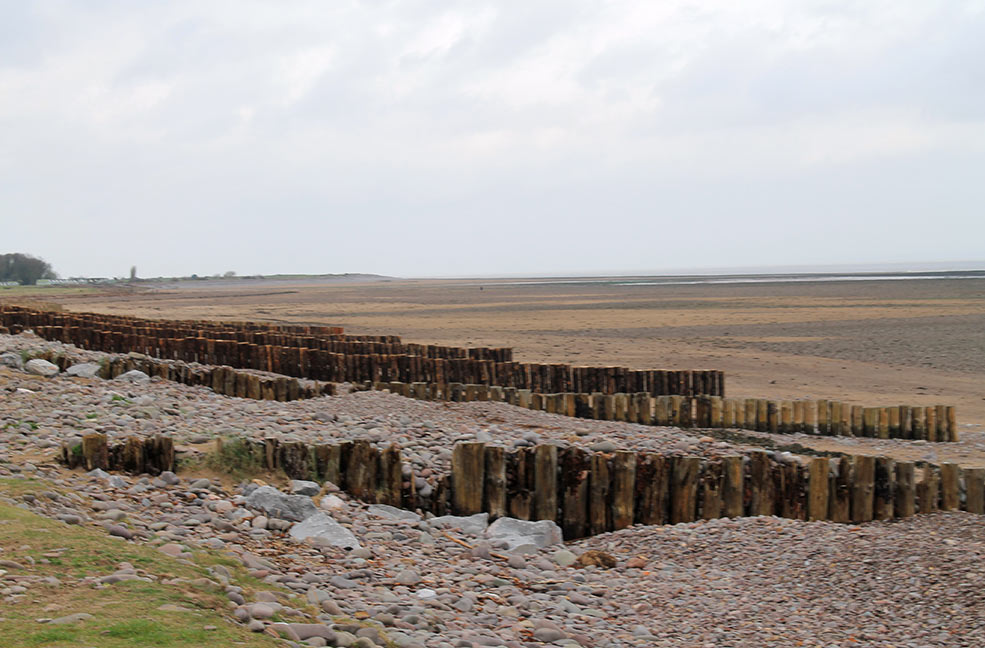 Out of harm's way, we were able to take in Dunster beach in nearly its entirety. Dunster is huge, wide, and flat, and has plenty of space for any puppies (or children) wanting to stretch out their legs or startle strangers. There isn't a great deal in the way of facilities, with only one small kiosk providing food and drink, so if you are planning on making a day of it it's best to pack a lunch.
Dunster beach has enough space that you are almost certain to find somewhere to lay a picnic blanket even on a busy day and while it is mostly sand there are a fair few rocks and pebbles, so if the plan is a day of sunbathing be ready to do some searching for a comfortable spot.
It is very easy to relax at Dunster and it's a shame we had to cut a pleasant stroll along the waterfront short as the weather turned south quickly. The most shelter you get at Dunster is under the roof of your own car and by the time we'd hiked back there from the other end of the sand we were drenched.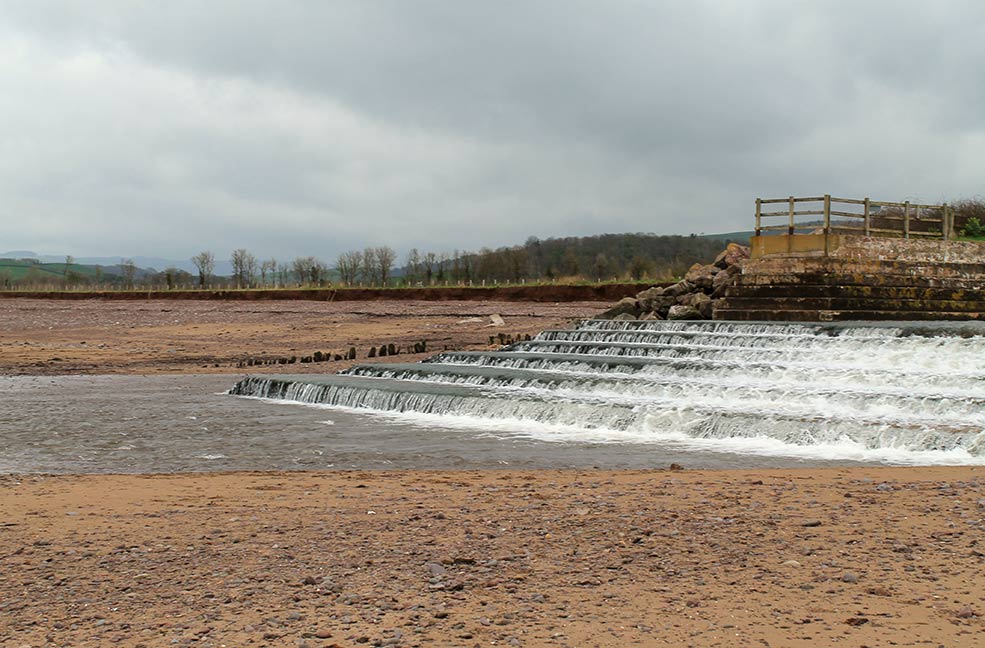 Of course, the best reason for visiting Dunster isn't it's size but it's location. It really is picturesque, and set far enough away from any nearby towns to maintain its peacefulness. It may be best to come prepared but there is only a short drive to shops and cafes in the area and the much larger town of Minehead is only about twenty minutes drive away (and unless you come by steam train a car is a necessity). If you have difficult to entertain children it may not be ideal for a full day out, but it certainly makes for a scenic stop.
If Ruth's Somerset beach day has you considering a holiday, browse through our Somerset holiday cottages and start planning your break today.