Charlestown is immediately recognisable to fans of Poldark as the harbour in the series. The joy of it as a location is that they've hardly had to change much at all. Charlestown is brilliantly preserved as a turn-of-the-century China Clay port. It is as Cornish as cream tea, or tin-mining, or surfing on Newquay beach. It genuinely is one of those places where you can pretty much turn your camera in any direction and you'll get a picture-postcard image of a quintessential sailor's cottage nestling on a hillside overlooking a harbour.
The fact that the harbour is also filled with 19th Century sailing ships just adds to the charm. It is so perfectly preserved that it's been used as a location set in The Three Musketeers, Apocalypto and Doctor Who, as well as Poldark. I've holidayed near Charlestown twice without visiting and the honest truth is that we only stopped there this time as a toilet stop on the way back from somewhere else. In the end that extended toilet break in Charlestown became the highlight of the whole trip. After visiting the toilets we had a general wander around the harbour and a short visit to the beach before becoming so fascinated with the whole place that we decided to delay our journey home and make a half-day of it.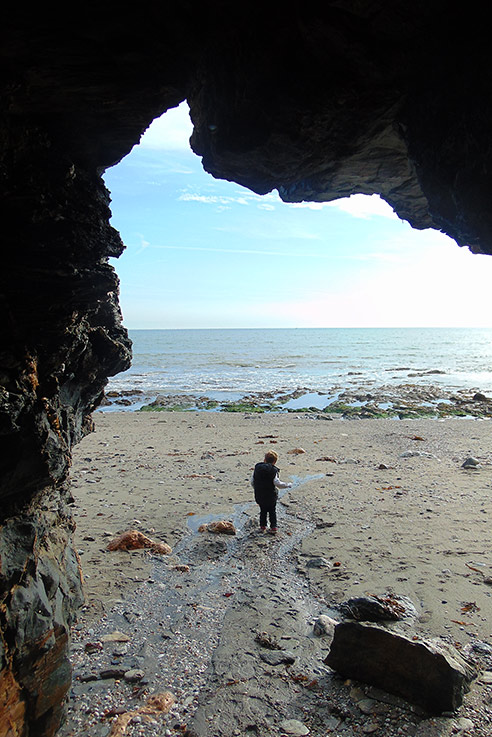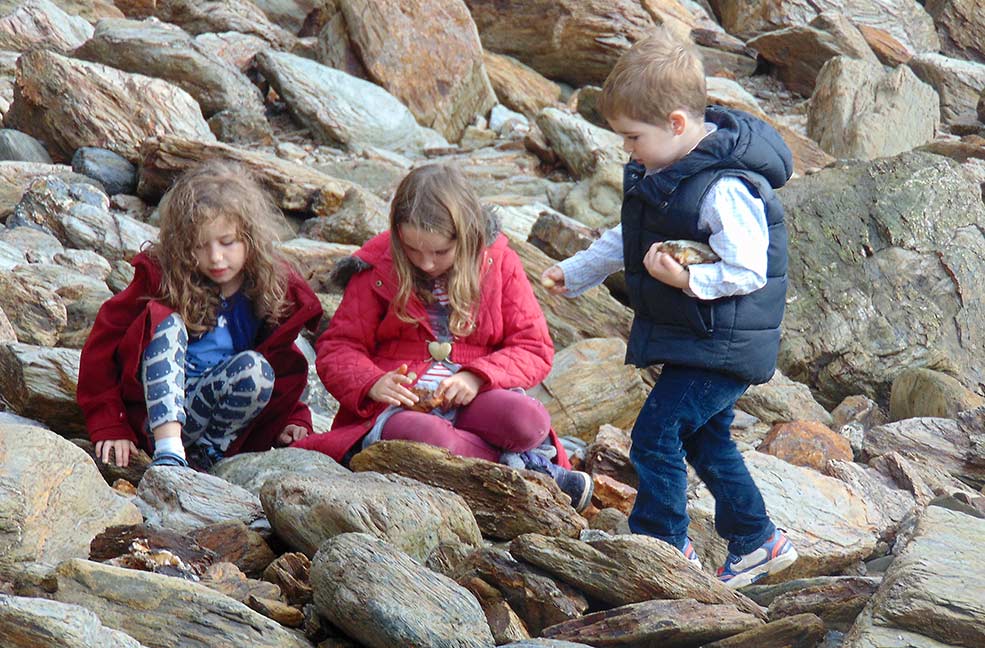 Most of the beach is quite sandy but my children are strangely fascinated with rocks and so made a bee-line for the pebbly part of the beach. Here they clambered around for over half an hour collecting and comparing rocks with each other. There is also a fantastic cave on the beach, the kind that surely once contained a dragon hiding its gold. We all held hands and crept in by the light of a mobile phone.
After walking past the pretty cottages and having a lovely conversation with an old lady who'd lived in one of the cottages her whole life, we decided to find out more about the area by visiting the Shipwreck and Heritage centre. It was strangely touching to find out about the history of the area and how connected it all was to the sea. The museum is located in a historic china clay building on the old harbour. You can find out about china clay mining but also about the history of the area and British sea-faring in general, including many moving exhibitions about shipwrecks.
On the seafront at Charlestown is a gorgeously fitted-out tiny harbour master's office which can be booked for £40 for two hours or a full day at £80. It is described as the best building in Cornwall in which to watch the sea, watch a storm, read a newspaper, knit a jumper or just do nothing. My wife has already started looking up dates in her diary...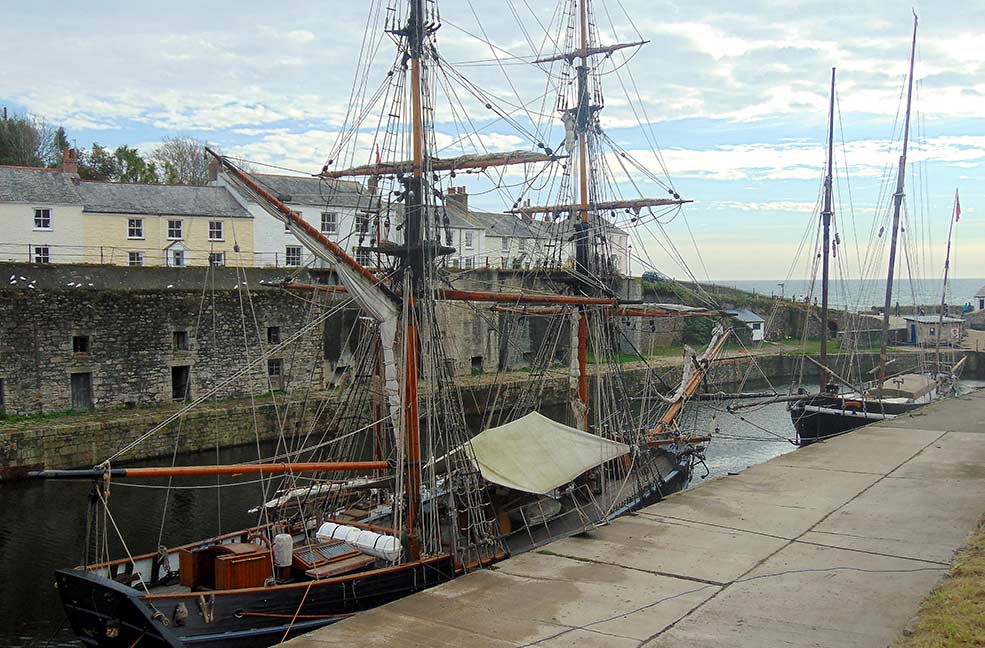 PS If you love Poldark, take a look at staying in a Poldark cottage location - there's lots all around the South West!