Bath is a beautiful place, but it can get very busy. Sometimes you just want to get away from the humdrum of a city and explore villages when on holiday in Somerset with a loved one to get some peace and quiet. One of the best things about Bath is that on its outskirts it is flanked with a number of beautiful small towns and villages.
Bradford-on-Avon is one of my personal favourites, just eight miles outside of Bath. It just has a magical feel about it, with its cobbled narrow streets, and quaint little shops. It is in a unique position in that it is right on the edge of the Cotswolds and is built around the river Avon. With its 13th Century bridges, and abundant greenery, it is a romantic place to take a stroll when holidaying in the area. There is a huge amount of beautiful architecture that dates from the early 19th Century. There are old weavers' cottages and cloth mills which are used as homes today. Also keep your eyes peeled for the beautiful old Saxon church.
I would highly recommend taking a trip on a canal boat to make the most of the peace and the scenery. There are also many beautiful spots to stop for lunch in Bradford-on-Avon. Sebastian's Bistro has always been my top choice, with its stunning terrace overlooking the river, great wine selection, and fresh seasonal produce meaning the menu is ever changing. For a small town, there are a lot of events going on throughout the year. Through summer you can find garden open days, arts festivals, farmers markets, and a walking festival. Bradford-on-Avon gives you the perfect mix of leisure, culture, history and tourist activities.
Just a couple of miles down the road towards Bath from Bradford-on-Avon, is Avoncliff. If you really are looking for a completely peaceful place to go for a stroll or a bike ride along the river then you should head here. Avoncliff is home to Avoncliff Aqueduct which carries the Kennet and Avon Canal over the River Avon. It is hailed as one of the most impressive structures on Britain's waterways. The cycleway and towpath opened in 1805 and it is still a favourite walking route for locals and visitors alike today. If you fancy getting on the water, it is also a great place for canoeing.
Another gem a little further away from Bath is Lacock. This village is mainly Georgian in design and, much like Bradford-on-Avon, is great fun to explore. Lacock is actually looked after by the National Trust and it has been since 1944, which means the area is properly conserved. It is steeped in history with former residents including the famous photographer William Fox Talbot. There is a museum in the village dedicated to his life and work. The Lacock Abbey is also a beautiful piece of architecture and well worth a visit.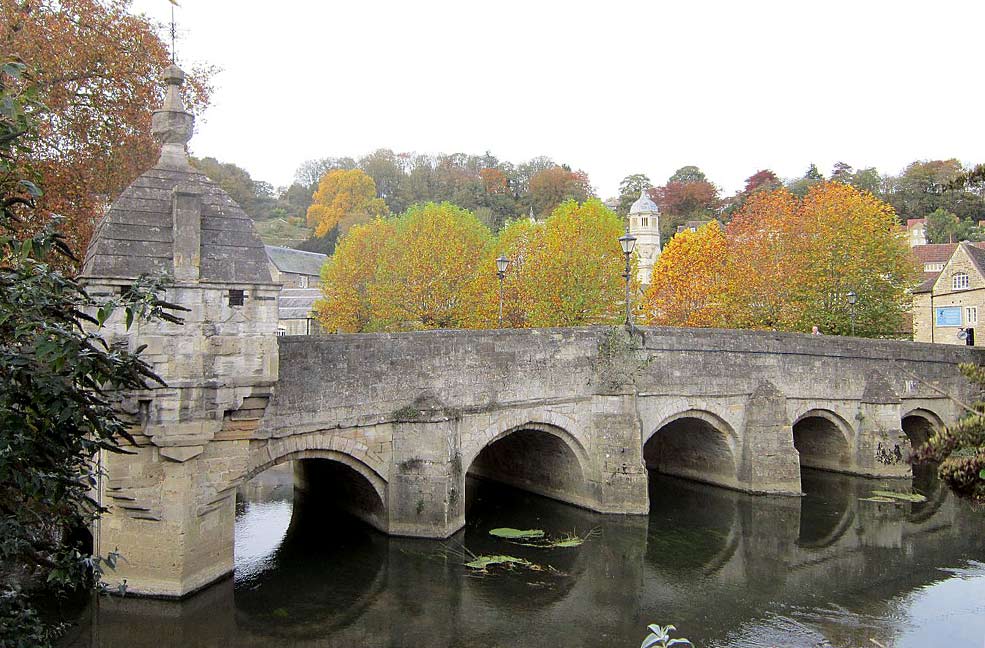 So when staying in a cottage in Somerset, be adventurous, and explore some of the many wonderful small towns and villages on the outskirts of Bath.