Now Bath is one of the busiest tourist cities in the UK, with its Roman architecture and fabulous shopping. This may put you off if you are looking for that romantic day out whilst on holiday in Somerset. I am here to tell you not to be deterred, but instead plan well, and visit the enchanting city mid-week and out of term time to avoid the crowds but still enjoy all Bath has to offer – which is a lot! I will walk you through my choice of locations for a date day out in Bath.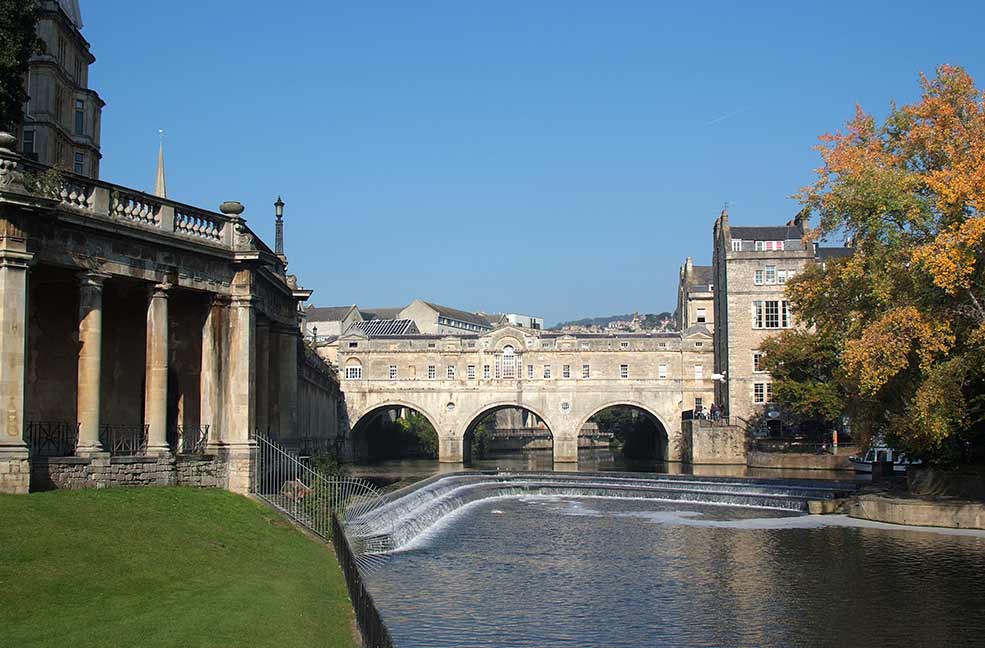 Firstly, I would recommend breakfast or brunch at the Cosy Club. Situated in the square (South Gate Place) just across from the bus station, the Cosy Club is one of my favourite new chain eateries for a mid-morning snack. I like it because it does what it says on the tin so to speak – it is cosy, and makes you feel as though you are part of some elite club; a difficult balance to strike. The Cosy Club will acclimatise you to the bohemian Bath vibe, ready for a day on the cobbles. They have an impressive brunch menu, the Ham Hock Hash or the Avocado Brunch are particularly delightful. There is a bar too so if you are in the mood for a mimosa with breakfast you can indulge – you are on holiday after all.
Once you have satisfied your hunger take a walk through the cobbled streets and the malls to see if any of the shops take your fancy. Adjacent to the main street is a tiny narrow street full of bazaars and quirky independent shops which are much more fun to rummage around.
Next up is one of Bath's most famous locations; the Thermae Spa. A Spa is a great romantic addition to any holiday, and this one in particular is so fantastic because it is in the heart of the city. The waters are naturally rich in minerals and are Britain's only natural warm springs in which Romans bathed over 2000 years ago. The source of the waters is still unknown! You can bathe in the indoor or outdoor pools and let the 42 different minerals soak into your skin. The outdoor pool has great views of the city as a bonus. Three hours' general use of the spa is only £35, and of course you could book ahead for some of the indulgent treatments. The mood lighting throughout is beautiful, and there is a multi-sensory wellness suite which will truly allow you to relax into your cottage holiday.If you do decide to book ahead for a treatment, a couples massage is a must. Hot stone massages are my favourite and are particularly enjoyable in this setting. You can combine hot stones with 'Vichy' which is the latest in hydro-massage techniques which gives full body exfoliation.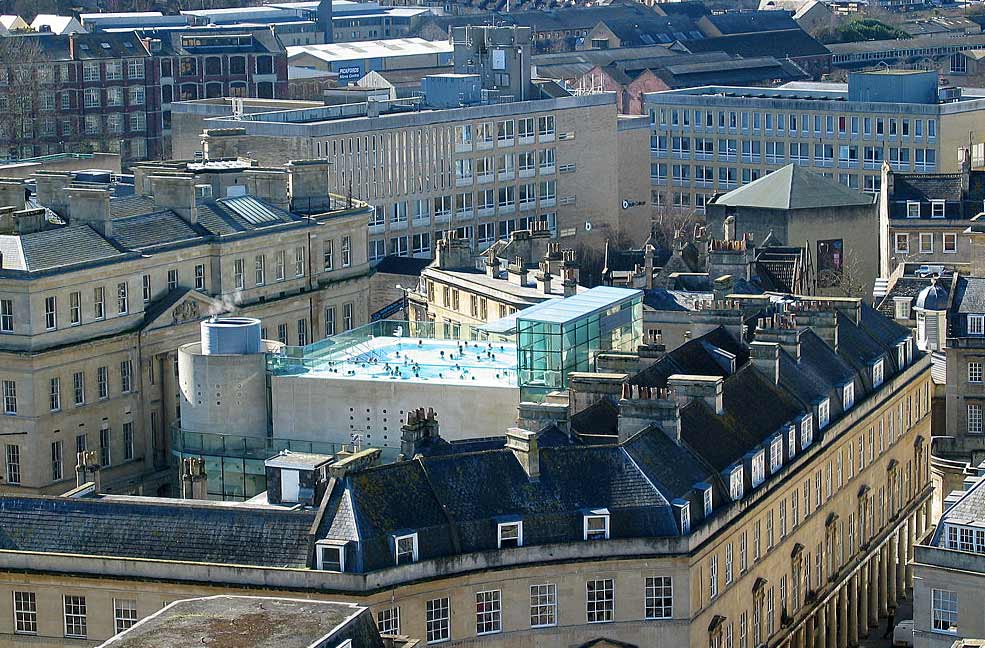 To wake you up again after all that relaxation I highly recommend a walk to the top of town to find what locals call 'the circus' – a round of architecture where numerous celebrities are rumoured to live, and then just a short walk across to the Crescent which is another celeb hot spot. The Crescent is situated in Royal Victoria Park, one of Bath's many city centre green spaces and this one is complete with crazy golf should you and your partner wish to challenge each other.
For a romantic and tasty dinner I can strongly recommend Panasia on George Street (just around the corner from Royal Victoria Park). There is a certain authenticity in the place that is often missing from fusion food joints, and the decor and the food is simply irresistible. Personally when visiting these kind of eating establishments with a loved one, I like to get a selection of starters for us to share. The Tagarashi pepper squid, Hanoi roll, and barbecue spare ribs are particular favourites of mine.
If you feel as though the night is still young you may want to pop over the road for bespoke cocktails at Sub 13. This underground cocktail bar (of which there are many in Bath due to its Roman architecture) is one of the best. If you fancy listening to a little music, Moles, one of the country's top live music venues is also on the same street!
So for relaxation and revelry, choose Bath for your romantic day out this holiday.