Summer holidays in the UK can be tricky to pack for. It's hard to predict the weather and there's so much to do that needs some form of wetsuit, swimsuit, shoes or headwear. These are our packing essentials to avoid any stress on holiday.
From rainy days by the river side to long summer jaunts by the sea, a summer holiday in the UK can be unpredictable when it comes to the weather – something that usually causes us a lot of stress. The ideal beach holiday packing list wouldn't involve wellies as well as swimsuits but they can be an essential when you're caught without them.
Use your staycation for a chance to see some of the wonders of your homeland. From the amazing history and fossils of the Jurassic coast to the modern and forward-thinking environmental lessons of the Eden Project, there's plenty of things to do in the South and West. Here are a few hints and tips for what to pack to make the most of this incredible part of the world.
Our top 10 things to take on your next holiday in the UK:
1. Sun protection
Sun burn and heatstroke isn't just a worry when you go abroad. We can get some amazing sunshine on the coasts of our little island so you need to make sure that sun cream and a hat is a top priority. If you have kids who can't sit still, pick up a vest of t-shirt with built in UV protection so you won't have to worry.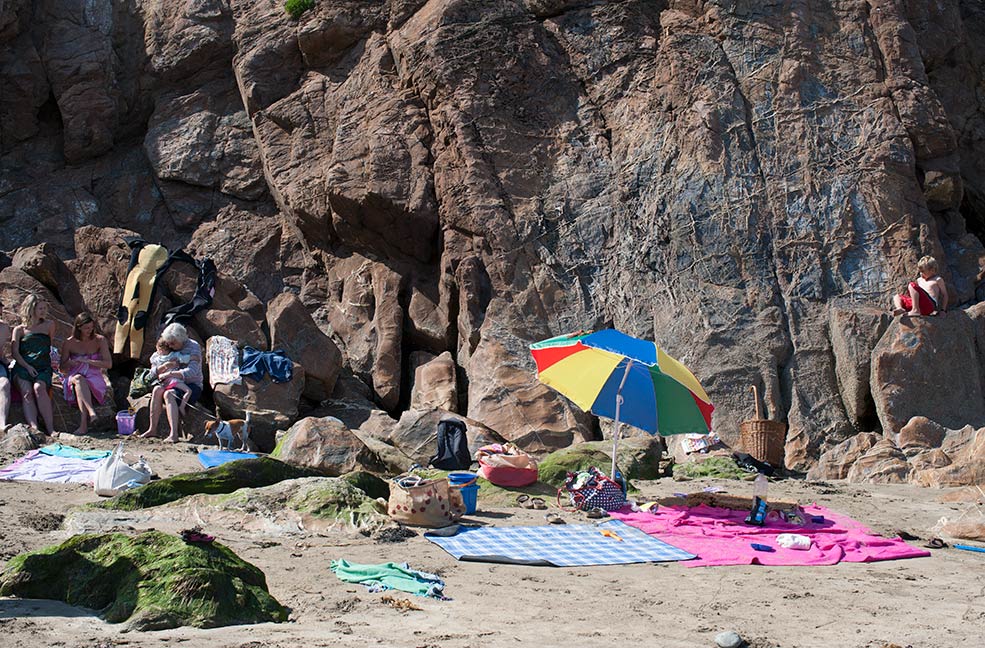 2. Rain protection
Opposite to the above, you can also be caught off guard with a quick down pour. All that hot weather soaks up the water in the atmosphere, bringing short, sharp showers. Pack a sturdy umbrella or two in the car – they can double up as sun shelters for the beach too.
3. Your arrival details
Your journey to your holiday cottage is the beginning of your holiday so keep it simple and make life easy for yourself. Make sure you have your arrival details to hand, including any contact numbers you may need. Write them down or print them off, your phone might die or lose signal.
4. Extra comfort
All of our properties have comfortable bedding for you to snuggle down in every evening but for that extra touch of comfort you might like to bring your own special pillows or blankets. They're super handy for getting comfy on long car journeys and blankets can double up for picnics on the beach.
5. Car journey activities
We've got you covered for activity sheets for the kids. Simply print (or download) from here and you've got plenty of colouring-in and puzzles to keep them entertained for a car journey or two.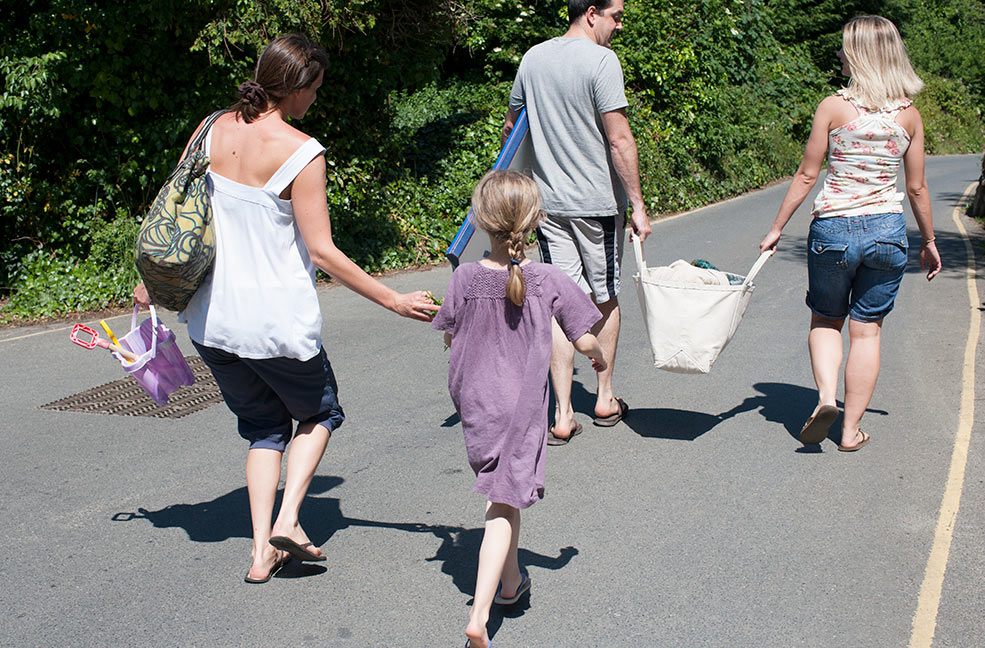 6. A tubtrug
Sometimes it's the smallest things that we miss on our holidays. Throw one of these in the car while panic-packing and you'll thank us. Fill it up with stuff to cart down to the sea, fill up with water for washing wetsuits or stand inside to get changed to avoid sand on your feet.
7. Plastic bags
While we don't encourage plastic bag use (we love a fashionable tote), we do encourage recycling and reusing the plastic bags that we already have rather than throwing them away. Having a few to hand in the back of the car, your rucksack or handbag can save a tricky situation when you wish you'd brought an extra bag.
8. Trainers
Pretty shoes are wonderful for self-confidence, especially when rocking a new outfit but nothing beats a good pair of comfortable and durable shoes. We like to keep an old pair of trainers around for those just-in-case moments. You'll be so smug when you're not walking around barefoot after a sandal strap snaps or a heel breaks.
9. Special bubble bath or moisturiser
Holidays are for relaxing and, so far, many of our suggestions have been very practical but don't forget to spoil yourself too. Pack a special bottle of bubble bath, moisturiser or whatever makes you feel special. These little home luxuries will make your holiday even more relaxing, helping you to chill out on that all-important first night.
10. Address book
For those who love treating friends and family, take along an address book for your next holiday filled with the details of your nearest and dearest. Then, when you find some pretty postcards you'll be all set to write away after a day out exploring your favourite places.