There are plenty of good reasons to visit the magical tidal island of St Michael's Mount. You can explore a castle steeped in history and myth at every turn, wander about sub-tropical gardens or simply sit back and enjoy the view. And then there is the food. The island boasts two eateries – the Sail Loft and the Island Cafe – and having eaten at both, here's my thoughts so you can plan your eating in advance.
Sail Loft
Set in the island's old sail loft, the aptly named Sail Loft is a gorgeous space with generous views across the ancient harbour. The emphasis here is on fresh, locally landed fish paired with herbs grown from The Mount's very own kitchen garden. On my visit late in the year, I opted for a simple Davidstow cheddar and homemade chutney which was – as sandwiches go – very tasty indeed. My dining partner had a toasted cranberry, bacon and brie sandwich which he raved about for days.
The changing daily menu offers seafood specials such as Fowey mussels with cider, pancetta and thyme and crispy Pollock with creamed leeks, bacon and broad beans and chorizo jam. The Cornish sharing platter is particular popular, offering up home baked ham, local cheese, mackerel pate, homemade chutney, salad and crusty bread. If you're after something a little more standard you'll also find sandwiches, toasties and cream teas. There is also a good selection for children and decent range of homemade cakes on the counter.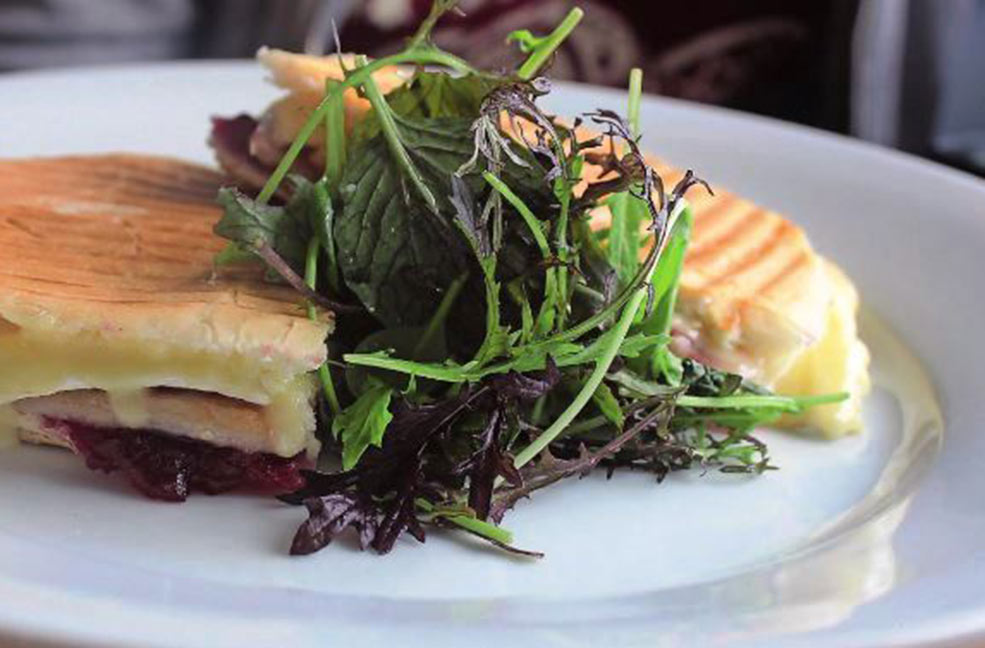 Island Cafe
If you want to eat outside, head here. There are plenty of outside tables and benches with sweeping views of the sea towards Marazion. Seeking shade? Grab a table inside what used to be the castle's laundry room. The thick walls keep this place wonderfully cool even on a hot summer's day - it was over 25 degrees outside on my visit!
The menu has had a makeover this year and I was delighted to see the inclusion of a vegan menu which, on my visit, had four options on it! Here you'll find plenty of tempting lunchtime staples such as pasties, sandwiches, wraps, salads and soups, as well as a great range of cakes. There are also a couple of kid-friendly options to choose from.
While the Sail Loft is hardly formal, the Island Cafe is really relaxed. You just pick a table, peruse the menu and then give your order and table number at the till. I had the vegan salad which was as beautiful as it was delicious. My dining partner opted for the crab sandwich which he said was 'perfect'.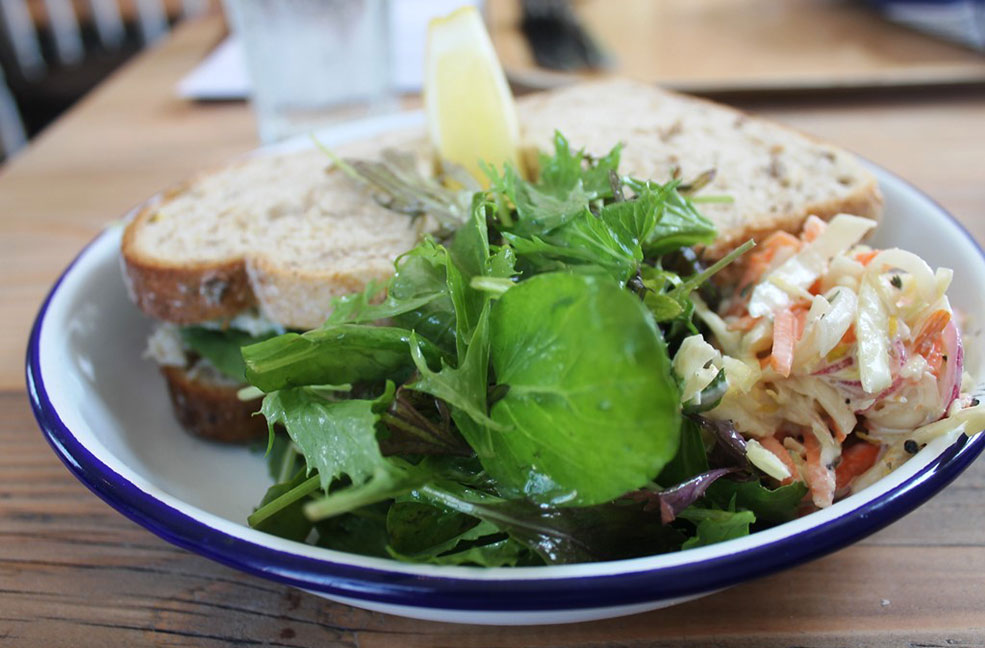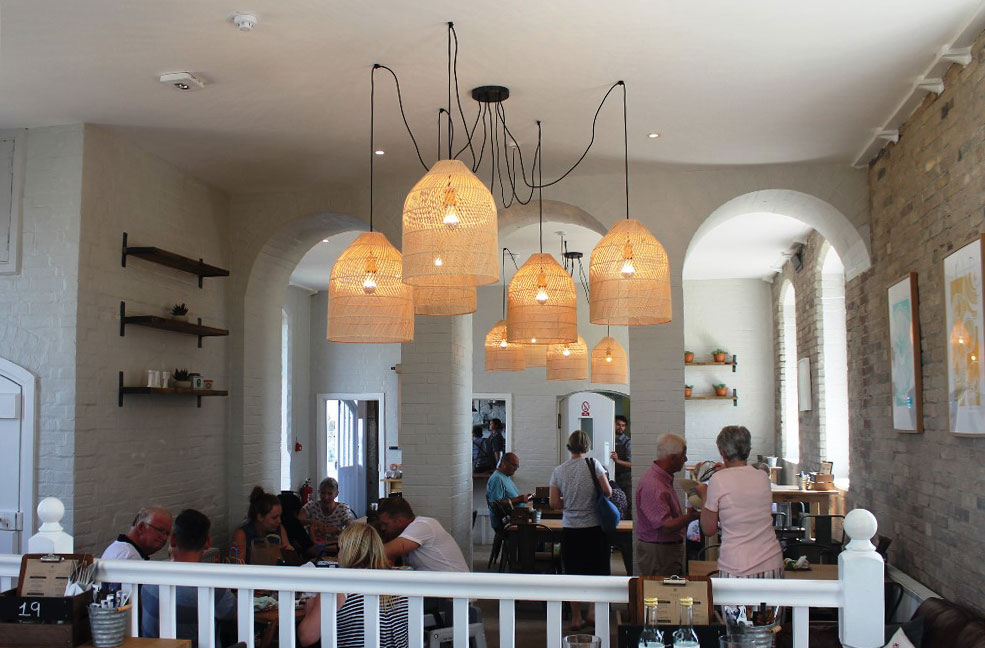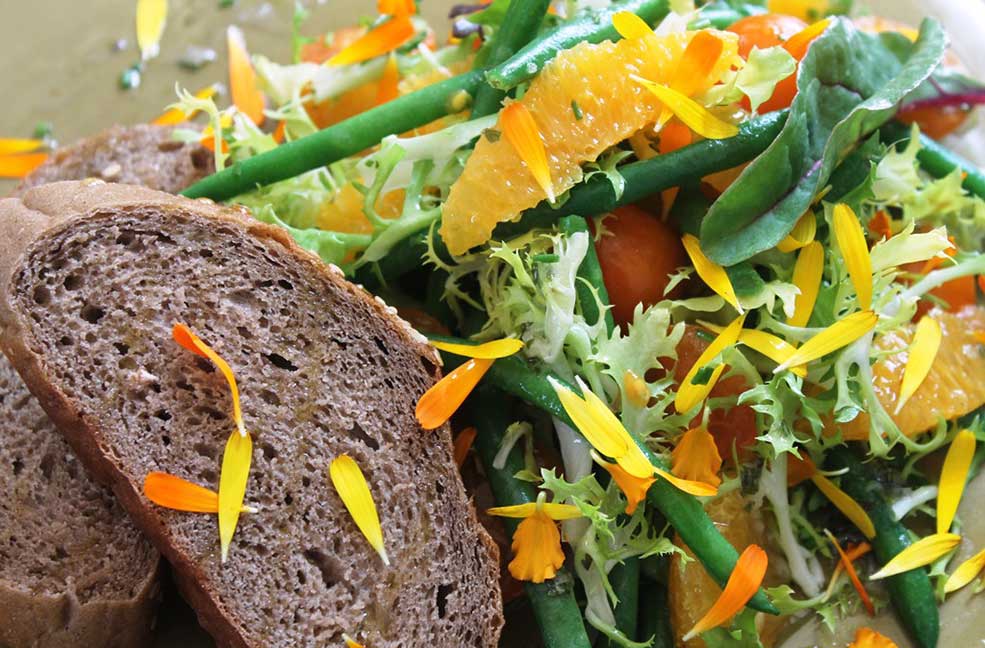 In summary
If you're in anyway a fan of fish, get thee to the Sail Loft pronto – you'll be in your element with the special board. For a simpler affair in the sun, head to the Island Cafe for a chunky sandwich and a slice of something delicious.
Getting there
If the tide is low you can take a scenic stroll across the cobbled causeway and when it's high hop on a boat which will take you there in minutes (£2 for adults, £1 for children each way). St Michael's Mount castle, shops and restaurants are open daily from 10.30 to 17.00 or 17.30 (except Saturdays) until 27 October 2017.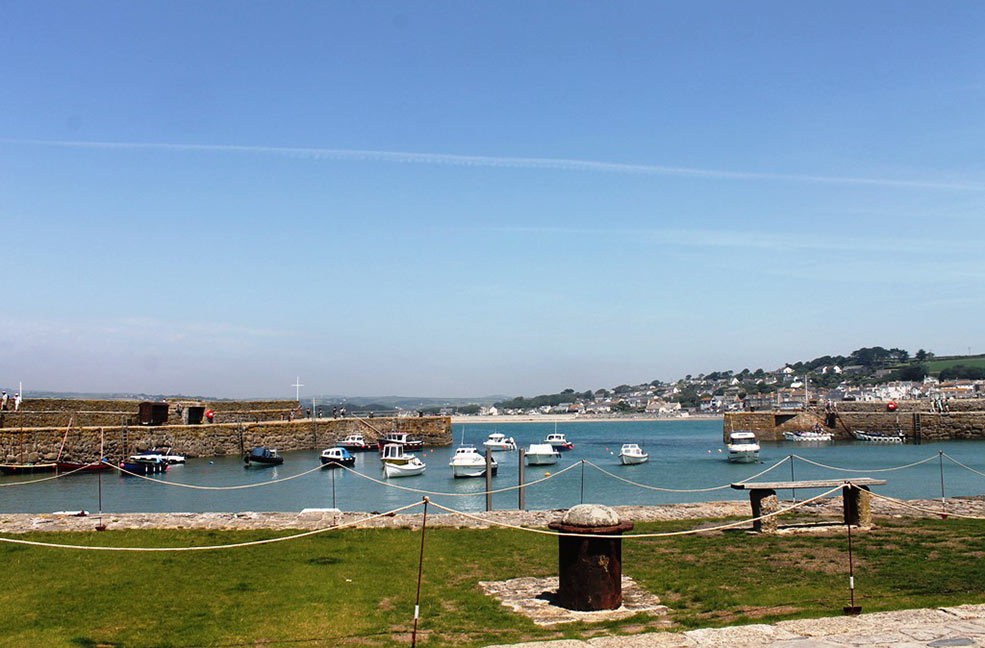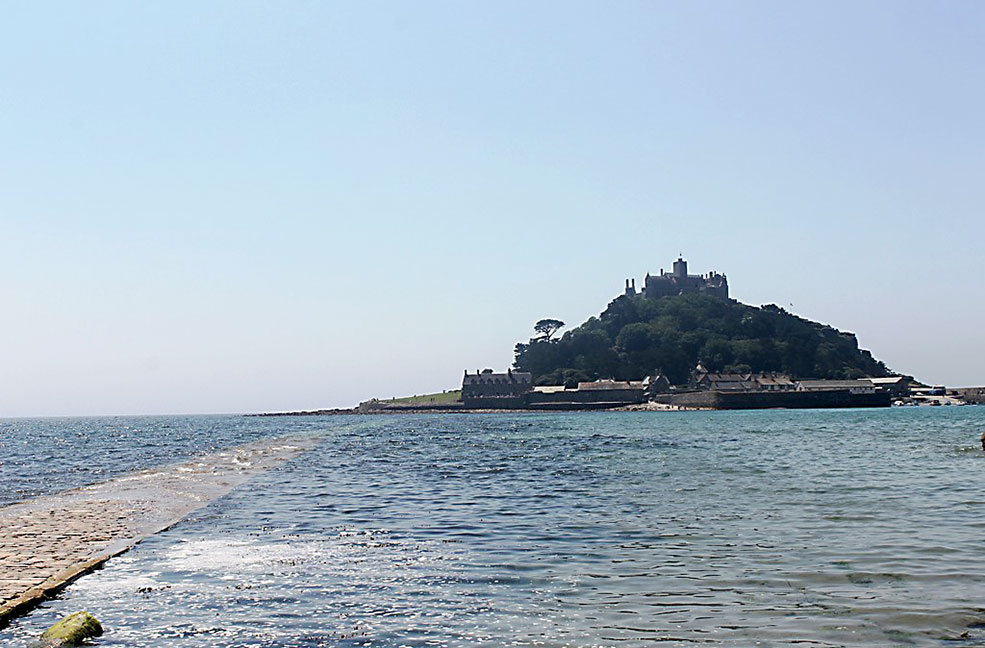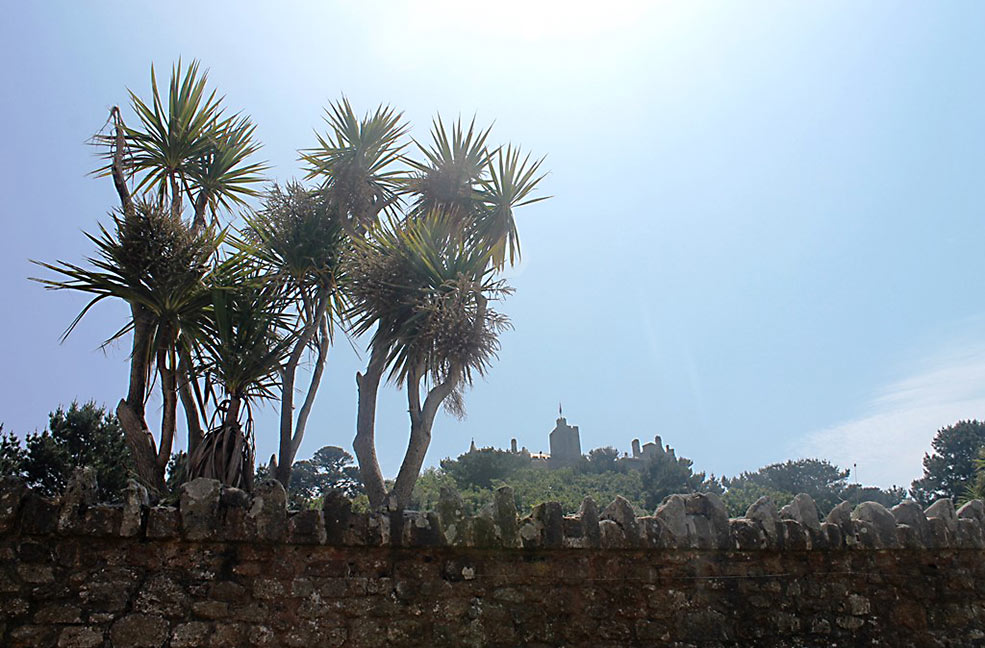 Whether you're on holiday in Marazion or further afield with a cottage in Penzance, no holiday in Cornwall is complete without a trip to Mount's Bay.