Let your barbecue sizzle in the sunshine. Whether you choose the beach, the park or the garden for a barbecue, you can still enjoy all your usual home comforts while staying in one of our holiday cottages.
Location
Finding the perfect spot takes a well-trained eye and some thinking through of the weather conditions.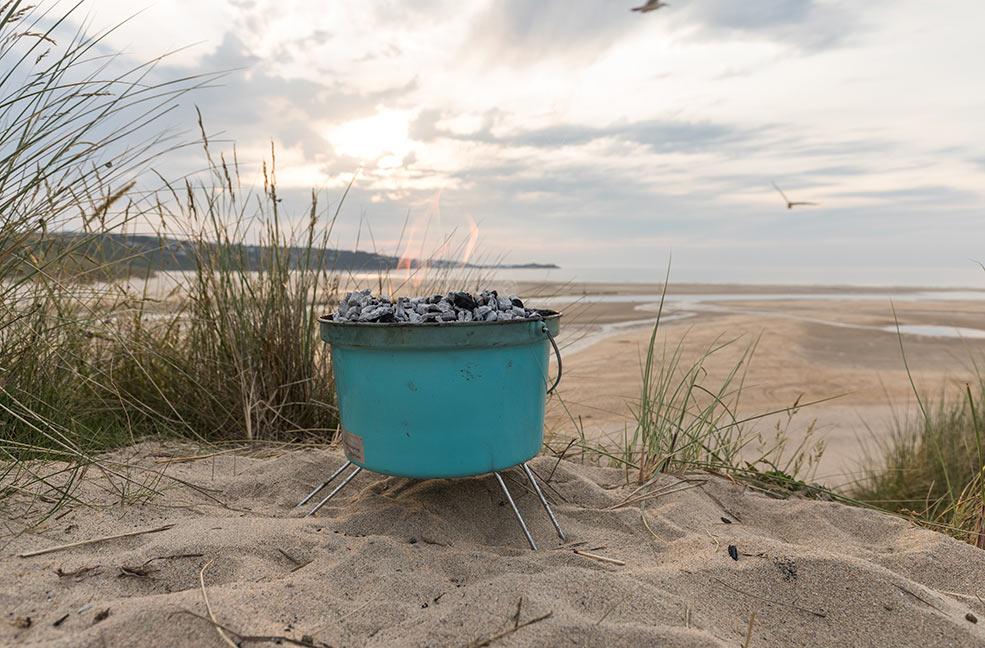 On the beach, look out for sheltered sun traps tucked away in the cliffs, this will help when lighting the barbecue. However, don't go too close to the cliffs in case the rocks fall. Slightly tucked in is all you'll need.
Shady spots with trees are great for kids at the park. You can bask in the sunshine while making sure their delicate skin doesn't get burned. Of course, sun cream is a must no matter how overcast it is – skin can still be damaged without direct rays of sunshine.
Before you set up camp, think about the direction of the wind and any grey clouds overhead. They probably won't be a problem but nobody enjoys a barbecue out in the rain.
Food and drinks
I think the best barbecues are made with home-grown grub. That is fresh, local vegetables, cuts of meat from the village butcher and those special extras you can only find at a hidden away market stall. Burgers are the obvious choice for a barbecue but there are always other options: chargrilled vegetables on skewers make perfect cutlery-free additions to a beach barbecue and a potato salad is a classic choice for a picnic in the park. I'm also partial to hummus with crisps and vegetable sticks for dipping as it's so easy to keep everyone happy.
I like to source out a local butcher for brilliant burgers and fresh cuts of meat – some even marinade for you. Then all you need is some fresh bread and a good barbecue. Keep it simple and it'll still taste great. I'll then head back to the same butcher for the rest of our holiday. If I'm feeling particularly adventurous, I'll ask for their recommendations of meat and how to serve it.
Whatever you choose to take along, don't forget a beer or two. For special occasions (like being on holiday), I like to treat everyone to a bottle of bubbles and get something incredibly thoughtful (and fruity) for the designated driver.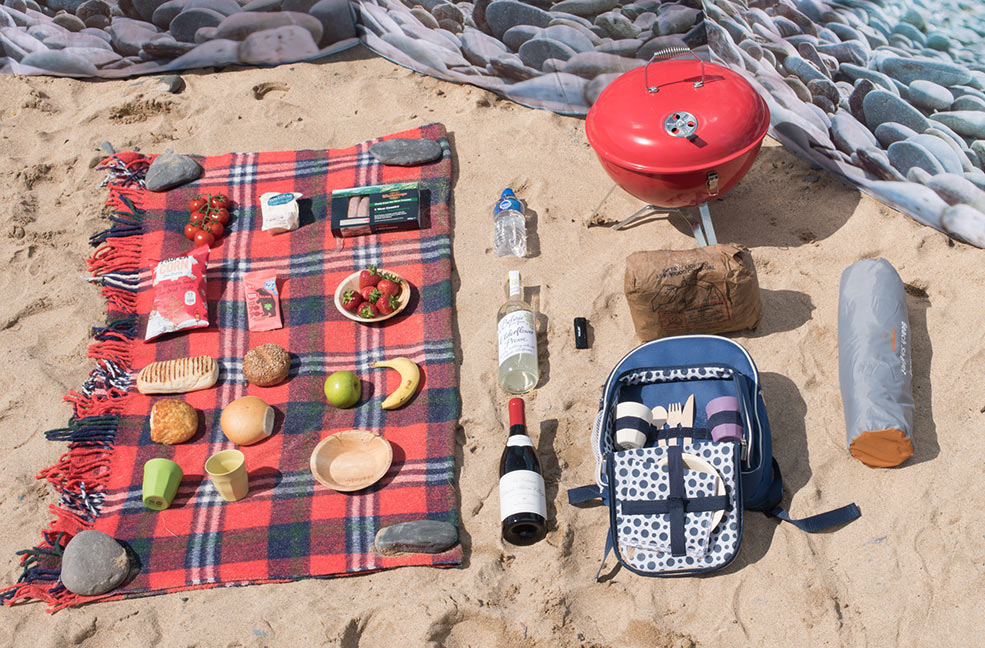 Activities
From frisbee to tennis, beach games are perfect for keeping kids busy. At home I like a spot of swing-ball so tennis is usually my beach sport of choice,
Pack a cricket set and the whole family will be set for hours of fun. Anyone can play and you can turn it into rounders if you need some extra running thrown in for good measure. For big groups, beach games are brilliant, especially if you have a whole gang of kids. Plan a kids v adults match for extra fun, you'll definitely lose to the youth but it's a laugh.
Beach barbecues need buckets and spades. Sandcastle competitions are a must or work as a team to build the ultimate sand fort complete with deep moat. When the tide comes in you can watch your moat fill up as your castle slowly tumbles into the waves.
Weather
Nobody likes an unexpected rainstorm while enjoying their barbecue. Keep an eye on the forecast to make the most of good weather. We've recently set up webcams in hot spots across the country, keep an eye on the beach conditions to make sure your barbecue is spot on. These locations will have you dreaming about your next holiday while you're still at home.