We all know that one person who's completely obsessed with gin. Here we've listed a whole load of gift inspiration (or 'ginspiration', if you will) for the gin-lovers among you.
There's been a quiet gin-revolution in the south and west in recent years and there's an abundance of quality, handcrafted gin all over this corner of the world. You'll find these artisan producers offering their wares at markets across Cornwall and Devon throughout the year, in addition to countless bars, pubs, shops and restaurants stocking these carefully crafted gins. The perfect present for friends and family, although buying a little present for yourself is, of course, totally acceptable (and highly recommended!).
Plymouth Gin, Devon
The Plymouth Blackfriars Gin Distillery is the oldest working gin distillery in England, and it has been making Plymouth Gin according to the original recipe since 1793. A gift certificate for the Master Distillers Tour at Plymouth Gin Distillery is bound to have even the most discerning gin-lover smiling. Priced at £40, it includes a tour of the distillery, a talk about its rich history, an in-depth tasting of different gin styles and a distilling master class. At the end of the experience each guest can choose between a complimentary miniature of Plymouth Gin to take home or a Plymouth Gin and Tonic at the Refectory Bar. The experience lasts two and a half hours and is well worth a visit.
Tarquin's Gin, Cornwall
This was Cornwall's first gin for over a century. A contemporary take on a classic London dry, they grow their own Devon violets for this delicious gin. Fresh orange zest delivers an aromatic sensation and the wax-sealed bottles make for an impressive gift. Only the best and most pure spirit (the heart) makes it into Tarquin's Gin, which is diluted to bottling strength at 42% with Cornish spring water. Sadly, their distillery is not open for tours, but thankfully there is a huge range of stockists all across the south west (and beyond!). If you're staying in Cornwall, head to Bin Two in Padstow or Scarlet Wines in Lelant to stock up.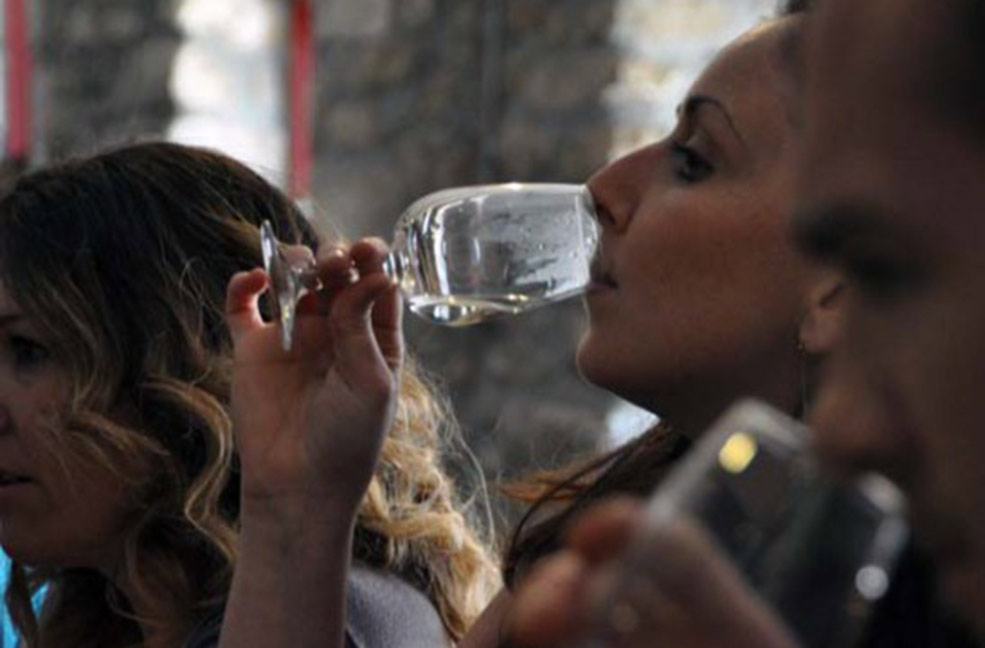 Elemental Cornish Gin, Cornwall
Produced in small batches and handcrafted in a traditional copper still, this artisan gin is another firm favourite. Using locally sourced Cornish spring water and a closely guarded list of twelve of the finest botanicals sourced from around the world, this quality Cornish gin is created only under the direct command of Elemental's Master Distiller. There are plenty of stockists all over Cornwall, but I would suggest heading to Truro's local Farmers Market to pick up a bottle, or two.
Trevethan Gin, Cornwall
Another quality handmade Cornish gin, created using a traditional family recipe that was perfected in the 1920s by Norman Trevethan. Each batch is hand distilled at the Trevethan's craft facility in Cornwall. The small production quantities help to create its unique flavour, giving each batch its own signature character. Complex, with subtle hints of citrus and floral notes, Trevethan gin is made using botanicals sourced from Cornish hedgerows for a true taste of Cornwall. Head to Fifteen Cornwall or Dolly's in Falmouth to discover just how delicious a Trevethan gin cocktail can be.
Salcombe Gin, Devon
Make sure you head to the new Salcombe Gin Bar at the Boathouse on Island Street to sample this delicious, super smooth, hand distilled gin. Salcombe Gin is hand made from thirteen carefully selected botanicals distilled with the finest English wheat spirit and blended with pure Dartmoor water to produce a gin of extraordinary quality. If you like what you taste, pick up one of their gift boxes for the gin-lover in the family; each gift box includes two Dartington glass tumblers and a 70cl bottle of gin!
Browse our collection of holiday cottages and plan your next break.