English Sparkling Wine is increasingly becoming the tipple of choice when a social occasion calls on us to open a bottle of "bubbly", and this is with good reason. The wine and sparkling wine produced in this beautiful and green country is winning awards time and time again globally, taking on champagne and other regions around the world, renowned for their tasty tipple.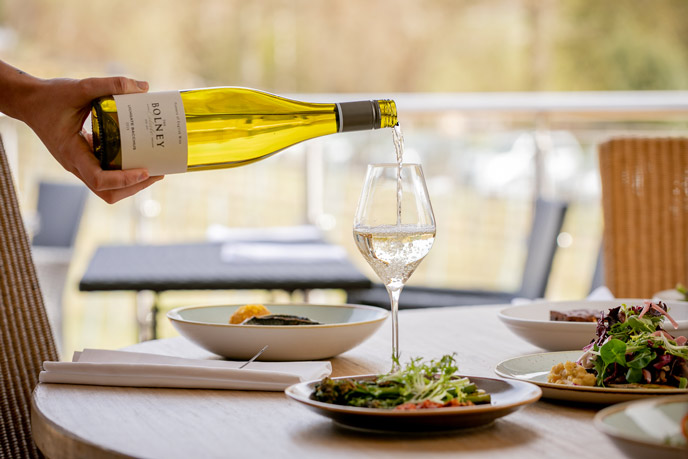 With over 700 vineyards in England, we are lucky enough to be able to visit a large number of these for tours, tastings and sometimes a spot of lunch too.
There is no better way to spend an afternoon this summer on your staycation. Take a tour of a English vineyard and follow this with a glass (or two!) of something rather special on a sun-soaked terrace overlooking the beautifully romantic scene of the vineyard infront, perfectly nurtured to make up neat and luscious rows.
We are lucky enough to have award winning vineyards sprinkled all across England, but there is a natural bunching of vineyards (pun intended!) in the south east due to their dryer, hotter climate and the soil make-up.
One of our favourites has to be Bolney Wine Estate. One of the oldest in the region, Bolney's first vines were planted five decades ago by Rodney and Janet Linter. Their daughter now runs the business, inheriting her parents passion for creating luxury English wine from their vineyard and winery.
Classic visited Bolney Wine Estate just before the grape harvest in September, experiencing the vineyard, winery and tour first hand; and it was really rather special. As you approach the estate you drive along a very pretty English country lane, surrounded by the beautiful Sussex landscape every way you look. Once there, you are instantly hit with its incredible set up. Surrounded by rows and rows of vines and nestled in perfectly next them is their on site restaurant and shop.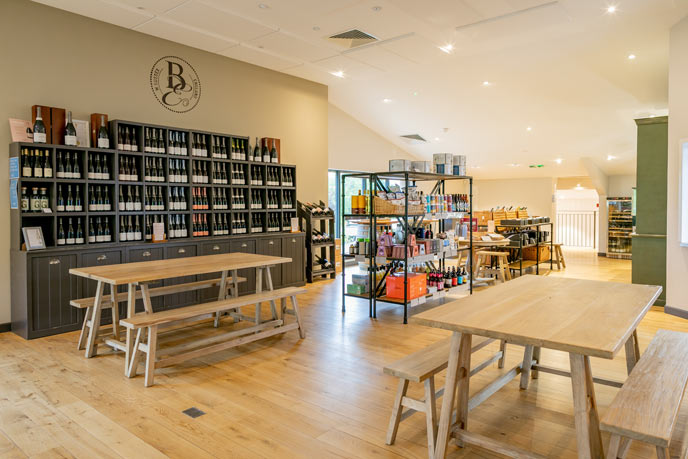 The tour itself takes you through the vineyard, finding out about the history of the vineyard as well as all of their practices in the modern era of English wine making, from how they farm the vineyard right the way through to how they produce their award winning wines.
Following this we highly recommend you stop by the Eighteen Acre Café. Stop here for a drink and some food, overlooking the rolling English hills ahead, filled with vines! And make sure you don't leave without a bottle. You cannot go wrong with any of their sparkling wines, but one that is also highly recommended is their Bolney Bubbly.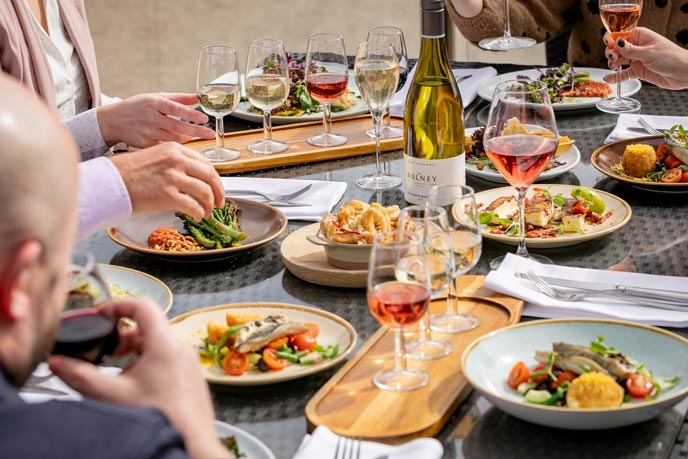 Wondering where to stay nearby?
Our collection of countryside cottages in Sussex are all perfectly positioned to find a vineyard nearby.
Medley's Barn, for example, is only a short drive from Bolney Wine Estate. Sleeping up to four guests, this beautifully converted barn provides a wonderful holiday home for your Sussex staycation. Along with vineyards, you also have fantastic walks, gardens and picturesque villages right on your doorstep.
Whether you're planning to stay in the South East, South West or anywhere in between on your next staycation holiday, a visit to an English vineyard comes highly recommended!